Keith Urban Announces New Album 'The Speed Of Now Part 1'
By Blake Taylor
May 8, 2020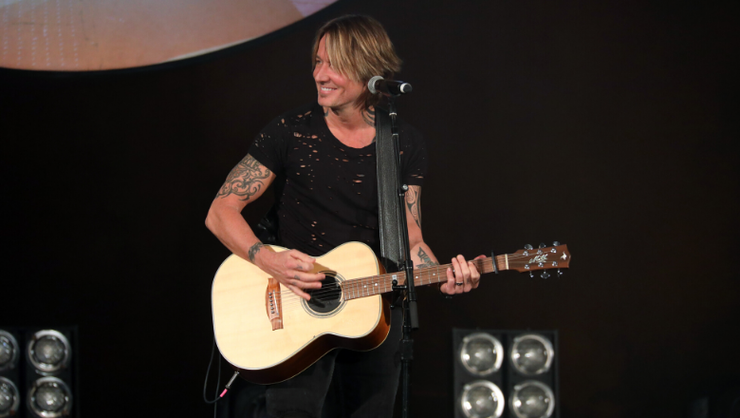 Keith Urban has officially announced his new album, The Speed of Now Part 1, will arrive on September 18.
The country star unveiled the news on Friday (May 8) in a YouTube video that previews several of the album's tracks including the previously released, "Polaroid," and brand-new songs, "Tumbleweed," "Change Your Mind," "Wait," and "Superman."
In the clip, Urban shares a little bit of the inspiration behind the album's title, The Speed of Now Part 1. He says that the name came to him in October 2019 at a time when life felt like it was flying by faster than ever before. However, now, he says the title has taken on a "whole new meaning" as the world battles through the coronavirus pandemic.
The Speed of Now Part 1 is Urban's 11th studio album and follows up 2018's Graffiti U. Its release date is only two days after Urban hosts the 2020 ACM Awards in Nashville, which were originally scheduled for April 5 in Las Vegas but postponed due to ongoing coronavirus pandemic.
Urban is currently quarantined at home with his wife, Nicole Kidman, and their two daughters together, Sunday Rose, 11 and Faith Margaret, 9. While social distancing, it's been important for the country star to remain creative.
"I guess no matter what you do or where you are, somehow we've got to keep staying as creative as we possibly can- so a guy like me doesn't go crazy," he explained." [We are] just being creative as a family with how we use out time and help other people in any ways we can do, even if it is something like an at-home concert. It's our little bit to try and help out."
The Speed of Now Part 1 will drop on September 18, 2020. Stay tuned for further details to come.
Photo: Getty Images
Chat About Keith Urban Announces New Album 'The Speed Of Now Part 1'