Producers Were 'Shocked' When Clare Crawley Quit Less Than 2 Weeks In
By Emily Lee
August 5, 2020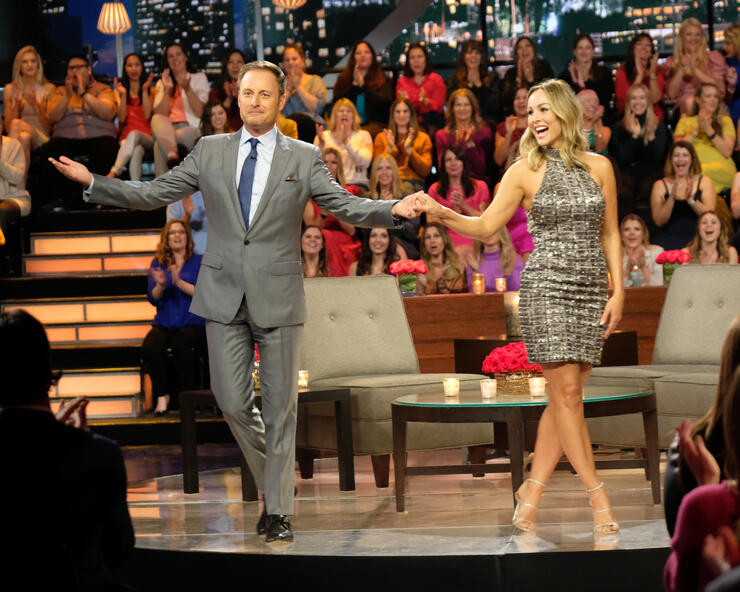 The upcoming season of The Bachelorette is already packed with drama even though filming just began two weeks ago. Fans were shocked when rumors that Clare Crawley quit the show after finding love early on began leaking out from Palm Springs set. It turns out fans weren't the only shocked ones, either. A source with insider knowledge of the reality show told Us Weekly producers were also blindsided by Crawley's decision.
"They were shocked by her choice," the insider said of Crawley's refusal to leave her room at the La Quinta resort to film. She reportedly told producers she wasn't going on any more dates because she had already fallen in love with Dale Moss—the recipient of her first impression rose. This standoff between Crawley and producers occurred a little less than two weeks after filming began.
After Crawley shared her desire to quit the show in order to pursue a relationship with Moss, the show's producers were "scrambling" and "frantic" trying to figure out how to save the season. "They had to find a way to continue the show without just starting from scratch," the source explained. Ultimately, they decided to replace Crawley with former Bachelor contestant Tayshia Adams.
Though Crawley left the show in a lurch, she claims to have a good reason for stepping down from her starring role on the reality dating competition. She reportedly didn't want to "deceive viewers" by pretending she wasn't in love with Moss. The source told Us Weekly that Crawley felt felt she had no choice but to be honest with the producers.
While ABC has yet to confirm whether footage from Crawley's brief stint as The Bachelorette when the upcoming season finally airs, some outlets are reporting that fans will get to see Crawley and Moss' insta-love story play out the small screen before Adams' takes over.
Photo: Getty
Chat About Producers Were 'Shocked' When Clare Crawley Quit Less Than 2 Weeks In