Blake Shelton And Gwen Stefani's New Duet Inspired These At-Home Date Ideas
By Blake Taylor
August 10, 2020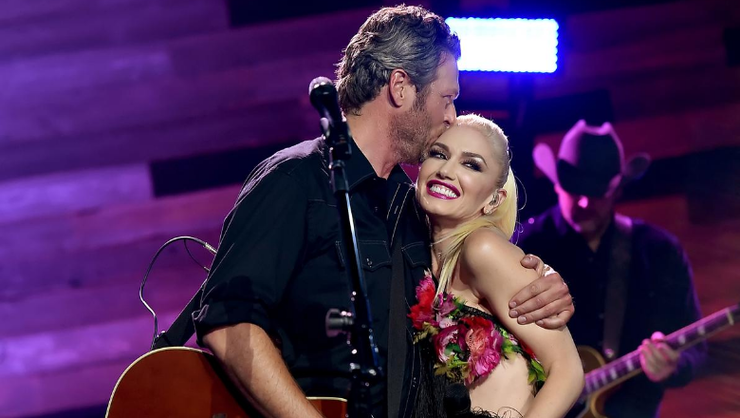 Blake Shelton and Gwen Stefani know that happiness is possible with the right person by your side, and they want their fans to feel the same way.
Shelton turned to social media to share a list of at-home date night ideas inspired by the music video for the couple's latest single, "Happy Anywhere."
"Y'all take notes!!!! Loving these #HappyAnywhere date night ideas!!!!!," Shelton wrote on Twitter alongside a link to a list of quarantine date ideas.
At the top of the list is movie marathon night, followed by an evening of wine tasting or a karaoke session. Spending one evening baking sweet treats, inviting family over and simply going on a walk together are other ideas included.
"Happy Anywhere," written by Ross Copperman, Josh Osborne and Matt Jenkins, was released on July 24. The couple shared the music video for the song on the same day, which features footage of Shelton and Stefani living out these quarantine date nights.
"Even though Gwen and I just had a single out we decided that, under the circumstances, this year… man, there's never been a better time for 'Happy Anywhere,'" Shelton previously said in a statement. "We've all been in quarantine and lockdown, and hopefully we've been doing that with somebody that we really love and enjoy being around. That's what happened with Gwen and me this summer – and this entire year."
Shelton and Stefani's new duet follows their multi-week No. 1 hit, "Nobody But You," from Shelton's Fully Loaded: God's Country album. Additionally, the pair has previously released "Go Ahead and Break My Heart" and "You Make It Feel Like Christmas" together.
Watch the adorable "Happy Anywhere" music video below.
Chat About Blake Shelton And Gwen Stefani's New Duet Inspired These At-Home Date Ideas