Clare Crawley's Contestants Think Her Decision To Quit Is 'Messed Up'
By Emily Lee
August 10, 2020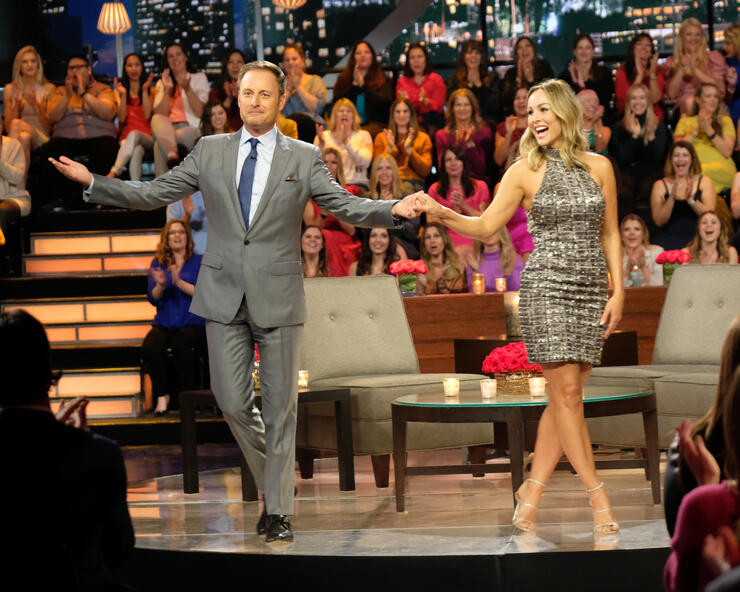 The drama from Clare Crawley's upcoming season of The Bachelorette is already making headlines. News recently broke that Crawley stepped down from her starring role after falling hard for one of her contestants—31-year-old former NFL player Dale Moss—leaving the show's producers scrambling to save the season.
While producers managed to replace Crawley with another popular member of Bachelor Nation, Tayshia Adams, and plan to continue filming with her at the helm, there's reportedly still some friction with the remaining contestants. "Everyone on set thinks it's a big joke," a source told Life & Style. "The contestants don't know what's going on, the producers don't know what to do next. The guys don't know what to do but laugh, they feel like they've been whipped around."
"No one saw it coming," the source continued. "The guys all think it's messed up. They were following the rules while she was figuring out her favorite pre-production. Now, it's clear they're headed in a new direction."
Despite this season being deemed an organizational "s**t show" and the contestants' disappointment with Crawley's decision to leave them in the lurch, it's believed many of them will continue filming Adams and are trying to stay positive. "The guys that are now left are just happy to get another chance at love," the source shared. "The show is going to go on with a new Bachelorette and they are excited. Producers have to be creative, but they like the element of surprise and are hoping it will draw more interest."
Will you be tuning in to this season of The Bachelorette?
Photo: Getty
Chat About Clare Crawley's Contestants Think Her Decision To Quit Is 'Messed Up'