Linkin Park Fans Can Now Play On Band's Computer From The Year 2000
By Eliot Hill
August 10, 2020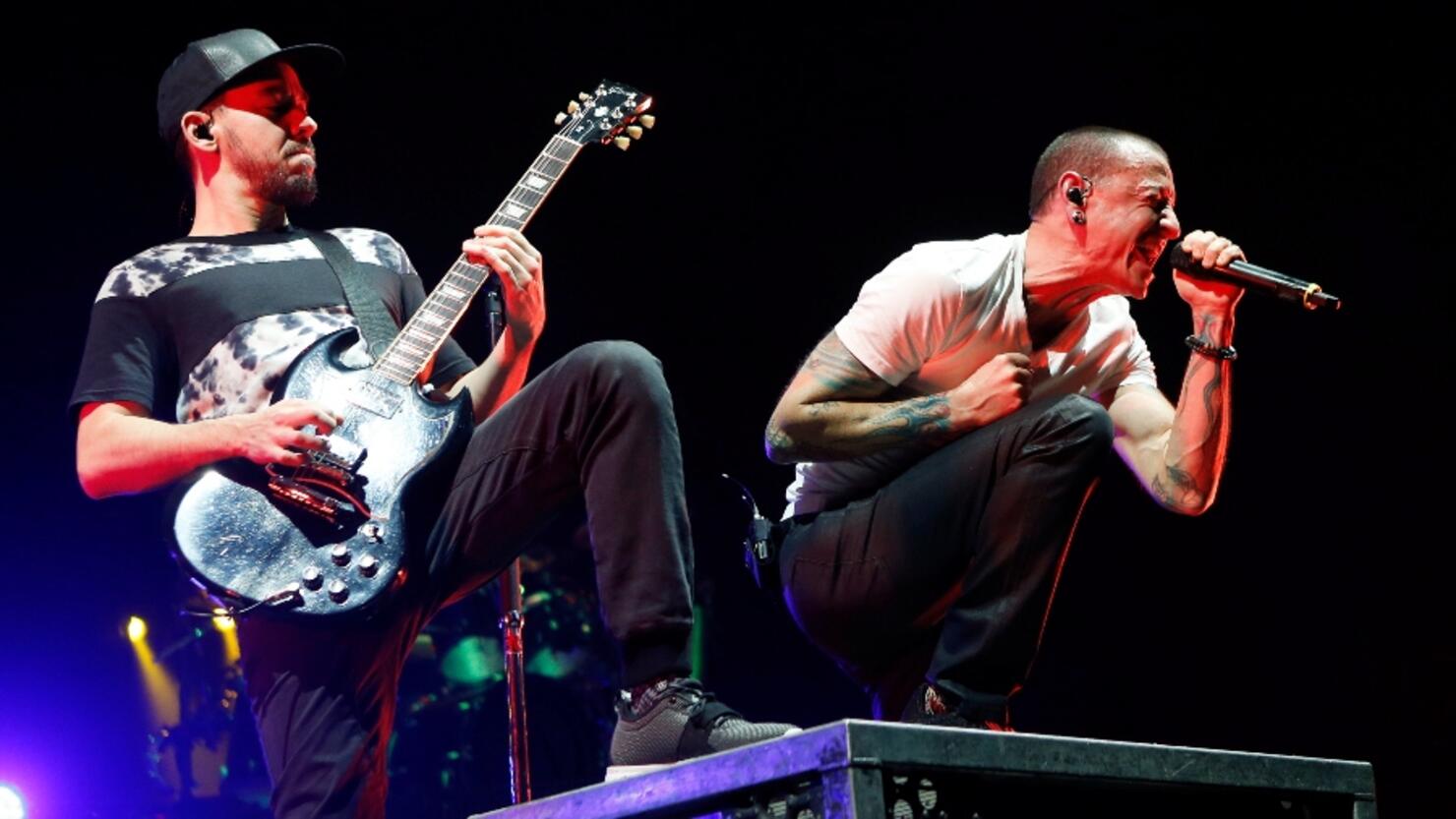 For months, Linkin Park has been teasing us with the band's plans the 20th anniversary of Hybrid Theory and we've just gotten another big clue.
Over the weekend, Linkin Park teased fans with a handful of posts all having to do with trying to work a computer from the year 2000. On Sunday (August 9), the band revealed a revamp — or maybe a make-under to its official site.
On the new completely interactive Linkin Park website, fans can click around on the band's computer desktop from 20 years ago and it is so nostalgic!
"Trying to get files off of our 20 year old band computer, but it's running really slow today. Any tips to speed it up? Go to linkinpark.com and help us out," the band wrote on Instagram.
Once on the site, there are a ton of files and applications to dig through including the trash bin, Mike Shinoda's emails, and different themes that reveal new background photos. 
Fans should start by checking out the "readme.txt" under documents where the Linkin Park emcee explains the help he needs from fans. 
"I just booted it up for the first time in 20 years and it's a mess. I'm having a hard time locating the files we need for that thing I told you about, can you help me dig through it and find anything we could use?" he asked fans.
Then there are three places to start including connecting the server, looking through his emails, and trying to figure out passwords.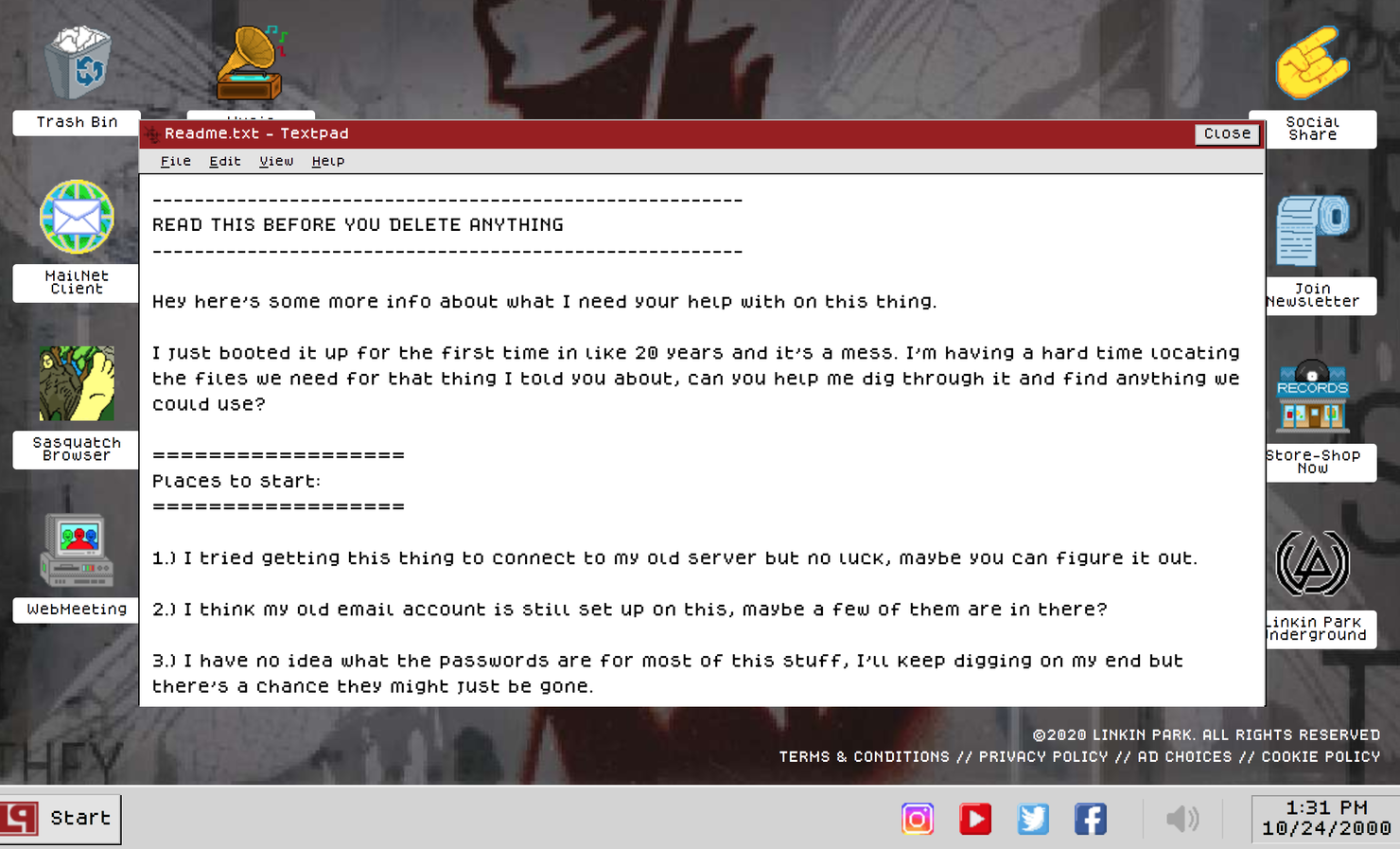 Another awesome section is the web browser that launches the band's site and features posts from 200 including a note about Chester Bennington's house appearing on MTV's show Cribs and more. 
In addition to launching the site, Linkin Park dropped the One Step Closer Capsule Collection to celebrate the anniversary.
Check it all out here!
Photo: Getty Images