Top Ways To Eat Corn, According to Cody Alan
By Lauryn Snapp
August 11, 2020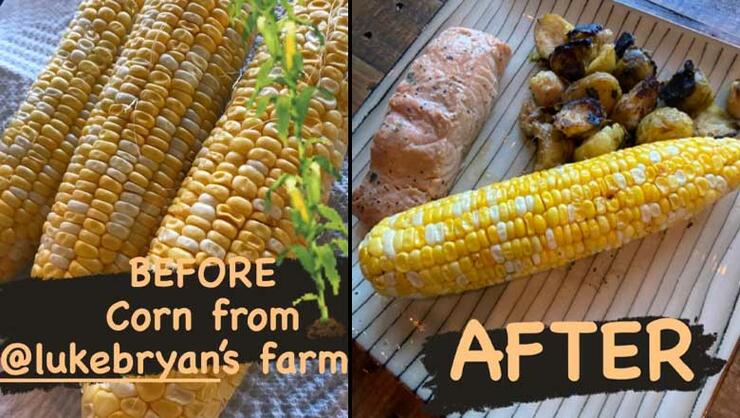 Sweet corn is considered by many the "cream of the crop" when it comes to curating delicious dinners during the summer. 
Luke Bryan tapped into the seemingly savory idea of joining the corn market during quarantine and planted four acres of sweet corn. In case you are wondering, that is a lot of corn. 
So, what did Luke learn from his newfound farming experience? He is up to his ears in cornstalks and has a few good friends who have helped him offload the surplus of kernels. 
Luke shared with fans on Instagram that his friend, Bobby Burns, was helping him by selling the sweet corn at his local produce stand.  
Cody Alan got the address, traveled to a roadside farm stand just outside of Nashville, and is happy to report that this corn is "ah-maize-zing." 
Hats off to farmers everywhere. 
You can celebrate this favorite crop with Cody Alan's Top Ways To Eat Corn:
You can grill it.
You can boil it.
You can cream it.
You can sauté it.
You can put it in salsa.
You can make cornbread.
You can eat it off the cob like a typewriter or eat around in a circle. 
IN CASE YOU MISSED IT: Watch the video below to see Cody and Luke's conversation on the CMT Hot 20 Countdown. Hot 20 Countdown, airing Saturday & Sunday at 9a/8c on CMT.
Photo Credit: CMT Radio. 
Chat About Top Ways To Eat Corn, According to Cody Alan