Kristin Cavallari Spills On 'What Really Matters' Amid Jay Cutler Divorce
By Hayden Brooks
August 12, 2020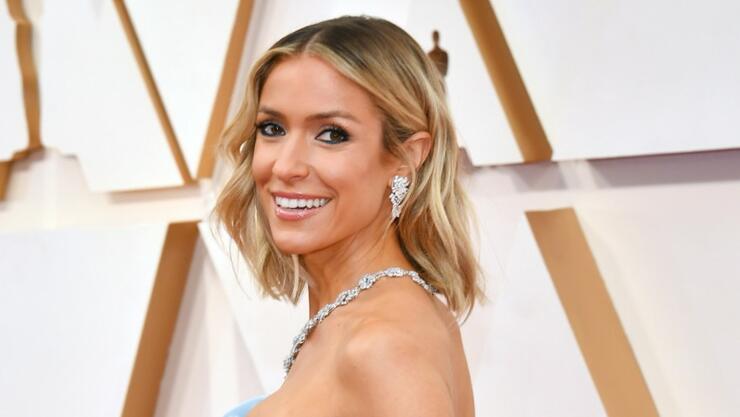 Kristin Cavallari is feeling a moment of relief amid her ongoing divorce from Jay Cutler.
In a new interview with Us Weekly, the MTV alum, 33, spoke about how she's doing as she marches forward with her public divorce from the former NFL player. "This is the first time in a very long time that I feel like I can take a breath. I'm enjoying things slowed down and having more time to focus on what really matters in life, Cavallari told the magazine.
In her effort to slow the pace down, Cavallari said that her attention has pivoted entirely to motherhood and an emphasis on self-care. The former couple share sons Camden, 7, Jaxon, 6, and daughter Saylor, 4. "I want to take this extra time I have right now to better myself and be the best mom I can be and continue to grow Uncommon James," she explained. "I'm not thinking about what I want to be doing next year or the year after that. I've driven myself crazy with that mentality the past few years. Right now, I just want to be present and enjoy this journey."
Since her divorce from Cutler, the star admitted that lifting herself up has remained a priority. "And for me that means working out, eating healthy and having balance in my life," she continued. "Getting rid of the things that don't bring me joy. … I hate negativity. I will run the other way from it, but I've had to learn how to cut toxicity out of my life as I've gotten older."
Last week, Cutler seemingly deleted his account @IfJayHadAnInstagram from Instagram. The move arrived after his soon-to-be ex wife reunited with her Laguna Beach ex Stephen Colletti. According to TMZ, the two aren't getting back with one another. Sources close to the celebrity gossip outlet revealed that they've just remained good friends since they split years ago. Cavallari recently visited her old stomping grounds to pay a visit to Colletti and Alex Murrel, another star of the beloved MTV reality show, and that's where the photo opp came about.
Cavallari and Cutler called it quits in April via a joint statement. "With great sadness, after 10 years together we have come to a loving conclusion to get a divorce," the pair said in the statement. "We have nothing but love and respect for one another and are deeply grateful for the years shared, memories made, and the children we are so proud of. This is just the situation of two people growing apart. We ask everyone to respect our privacy as we navigate this difficult time within our family."
Chat About Kristin Cavallari Spills On 'What Really Matters' Amid Jay Cutler Divorce