Linkin Park Drops Previously Unreleased 'Hybrid Theory' Demo 'She Couldn't'
By Katrina Nattress
August 13, 2020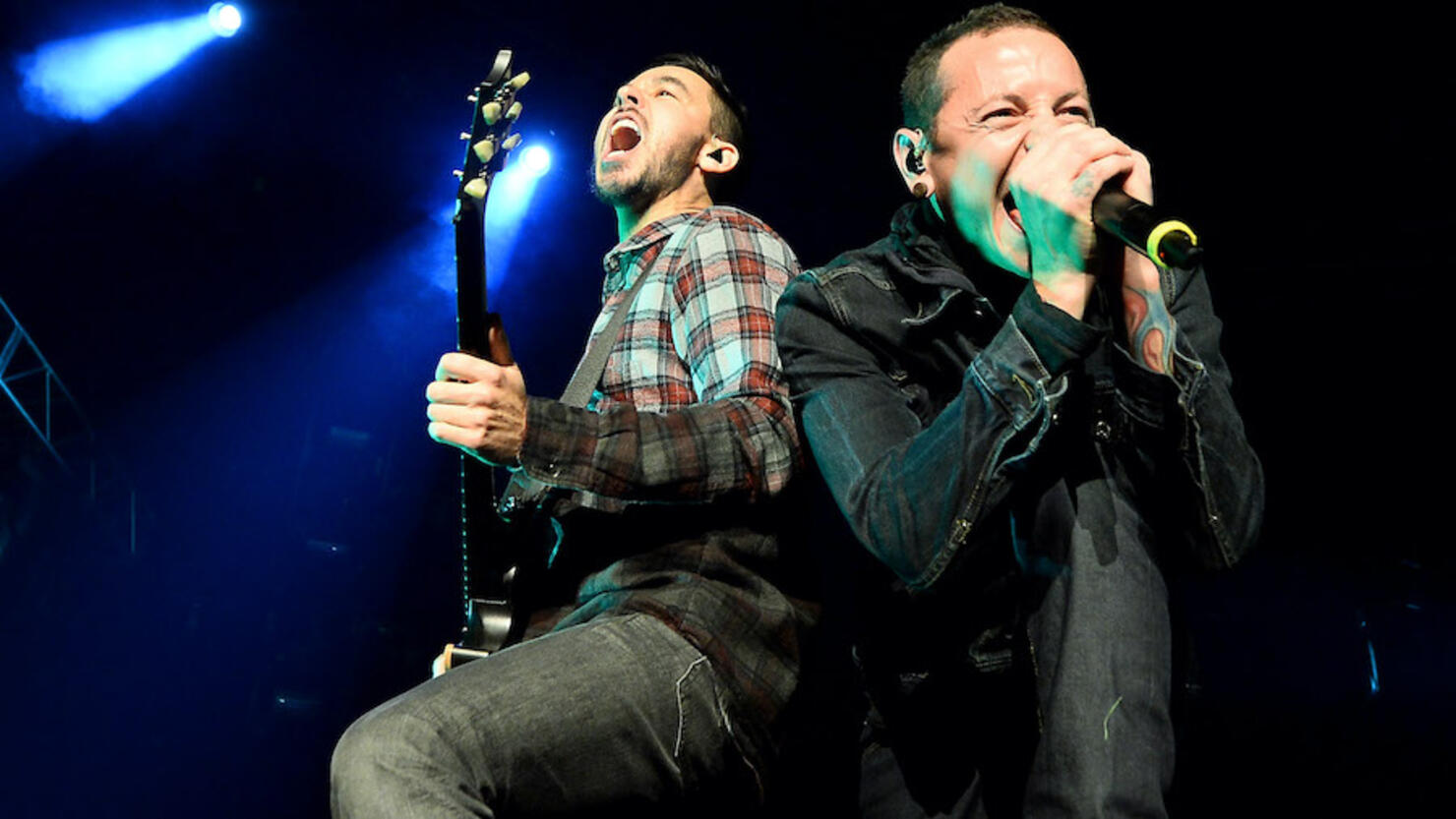 Linkin Park has been teasing a Hybrid Theory 20th anniversary surprise all week with a nifty throwback website scavenger hunt, and on Thursday (August 13) the band revealed what they had up their sleeves. On October 9, they plan to release a deluxe edition of their iconic debut album (which came out October 24, 2000) complete with five CDs, three LPS, three DVDs, an 80-page book, an "oversize" poster of Chester Bennington, and a bunch of other goodies.
"It's incredible to think it's been 20 years since Hybrid Theory was released," the band wrote on Instagram to announce the box set. "All gratitude to our fans who made this epic journey we started 20 years ago possible. We dedicate our music to you. We rededicate our Hybrid Theory to you."
In addition to the announcement, Linkin Park also released a demo from the Hybrid Theory sessions: "She Couldn't." As AltPress points out, the song has been making the rounds since 2009; however, this is the first time it's been properly released.
The anniversary will be bittersweet, as the band will be celebrating without Bennington, who died in 2017. Pre-order the Hybrid Theory 20th anniversary edition super deluxe box set here and listen to "She Couldn't" below.