Miley Cyrus Sounds Off On The Free Britney Movement
By Hayden Brooks
August 17, 2020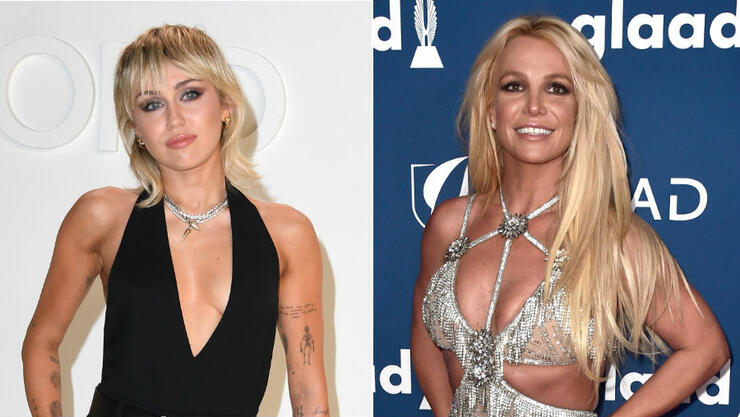 Miley Cyrus has weighed in on the #FreeBritney movement.
Speaking with iHeartRadio Canada, the pop star, 27, spoke about hesitancy in speaking in-detail about Spears' 12-year conservatorship, which is suspected to be taking advantage of the star's personal and professional endeavors. "I think, you know, from a public's point of view, it would be really hard to kind of relate, and because I don't personally know Britney that well, I feel like I'm just another public speculator," she said during the interview, which took place on Friday (August 14). "And I always kind of check myself too… Is this my place? Am I just sitting from the outside, thinking that I know details I don't know, just kind of like I complain how the public does to me?"
Cyrus was one of the first major celebrities to back the movement when she screamed "Free Britney!" during her concert set at the 2019 Beale Street Music Festival. The two previously collaborated on the former's track, "SMS (Bangerz)" off her 2013 LP, Bangerz.
Nonetheless, Cyrus is a superfan of Spears and went on to admit that she ultimately wants the best for her idol. "It's a treat others the way you wanted to be treated kind of thing. I definitely don't know her personally enough to know any of the details," she continued. "I scream a lot of things at my show. I also think Britney, like anyone else, should have the freedom to live the life that's most authentic to her."
After Spears' virtual status hearing on her conservatorship was postponed in July due to uninvited participants, it was pushed back to Wednesday. Click here to read the latest on the movement!
Chat About Miley Cyrus Sounds Off On The Free Britney Movement