Brittany Aldean Shows Off Daughter Navy's New Room Complete With A Castle
By Blake Taylor
August 19, 2020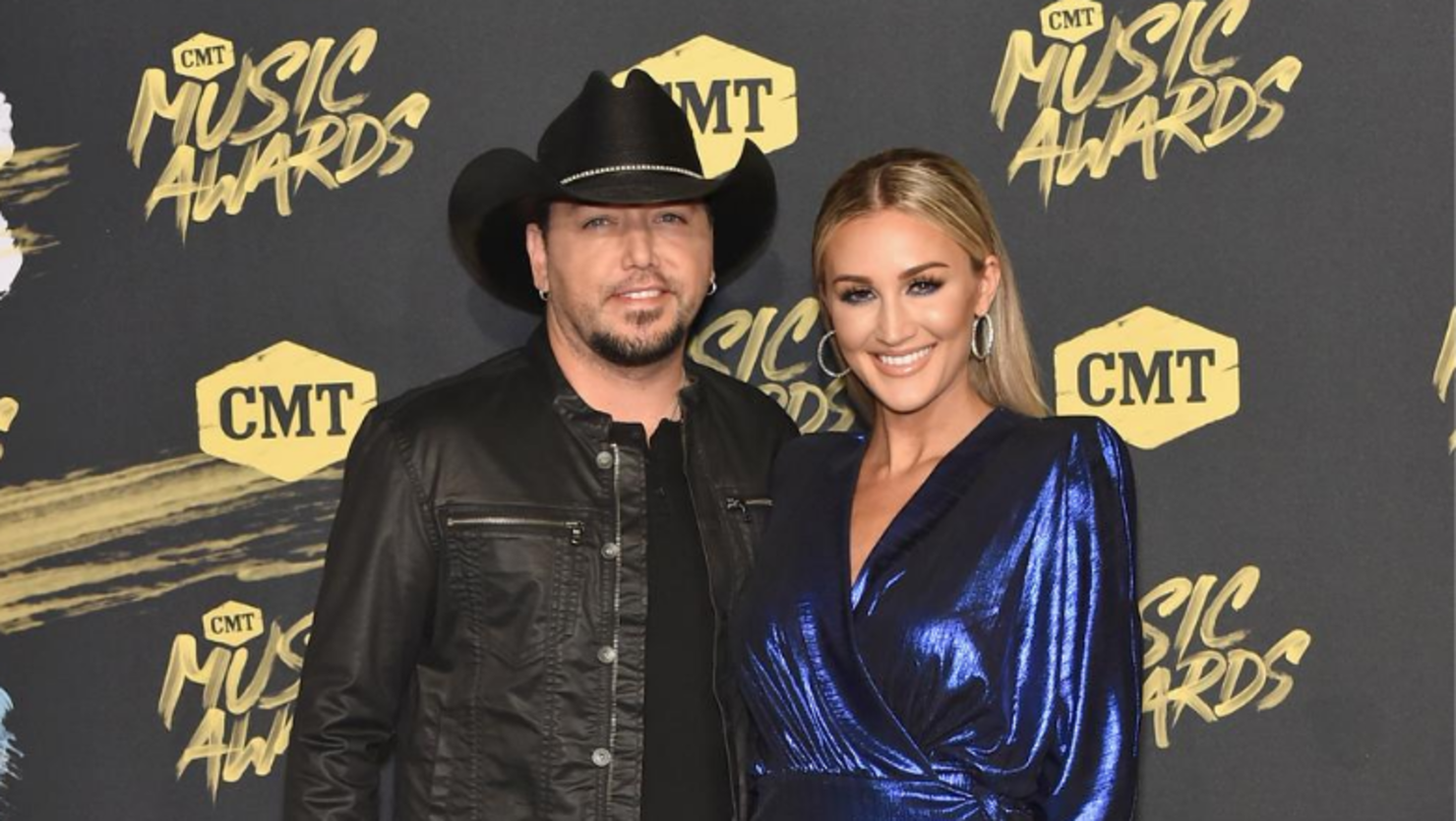 Jason Aldean's daughter Navy Rome has a room fit for a queen! The country star's wife, Brittany Aldean, recently showed off the 1-year-old's nursery and it's a dream.
In late July, Brittany posted a photo of Navy's "angelic room for an angelic little girl," which features a golden crib surrounded by floor-to-ceiling drapes. One side of the crib features a white dresser while the other side has a matching night stand. A tiny table with two ottoman chairs are set up in the middle of the room with two ornate light fixtures hanging from the ceiling to complete the look.
More recently, on Tuesday (August 18), Brittany shared "the other half" of Navy's nursery. This side of the room features a large play castle. The pastel-decorated princess unit includes windows, doors with a sitting area and is complete with a second story. Photos can be seen below.
Earlier this month, Brittany also gave her followers a look at her son Memphis' new room. To go with the nautical theme, the 2-year-old's bed is in the shape of a ship with a barrel nightstand and shark-themed chairs to complete the look.
"A bed fit for my little king," Brittany captioned a photo of the room which can be seen in below.
Jason and Brittany recently moved into their "forever home," which they've been working on for the last two years. Since officially moving in on June 13, Brittany has shared several photos of their massive new home.
The property features everything from a bowling alley to a large swimming pool complete with a lazy river and pool bar, perfect for entertaining. Additionally, the home has a grand entryway with multiple chandeliers, a virtual gold driving range and an unbelievably spacious closet for Brittany.
See several snapshots of the Aldean's new home below.