Megan Thee Stallion Confirms Tory Lanez Was The Person Who Shot Her
By Paris Close
August 21, 2020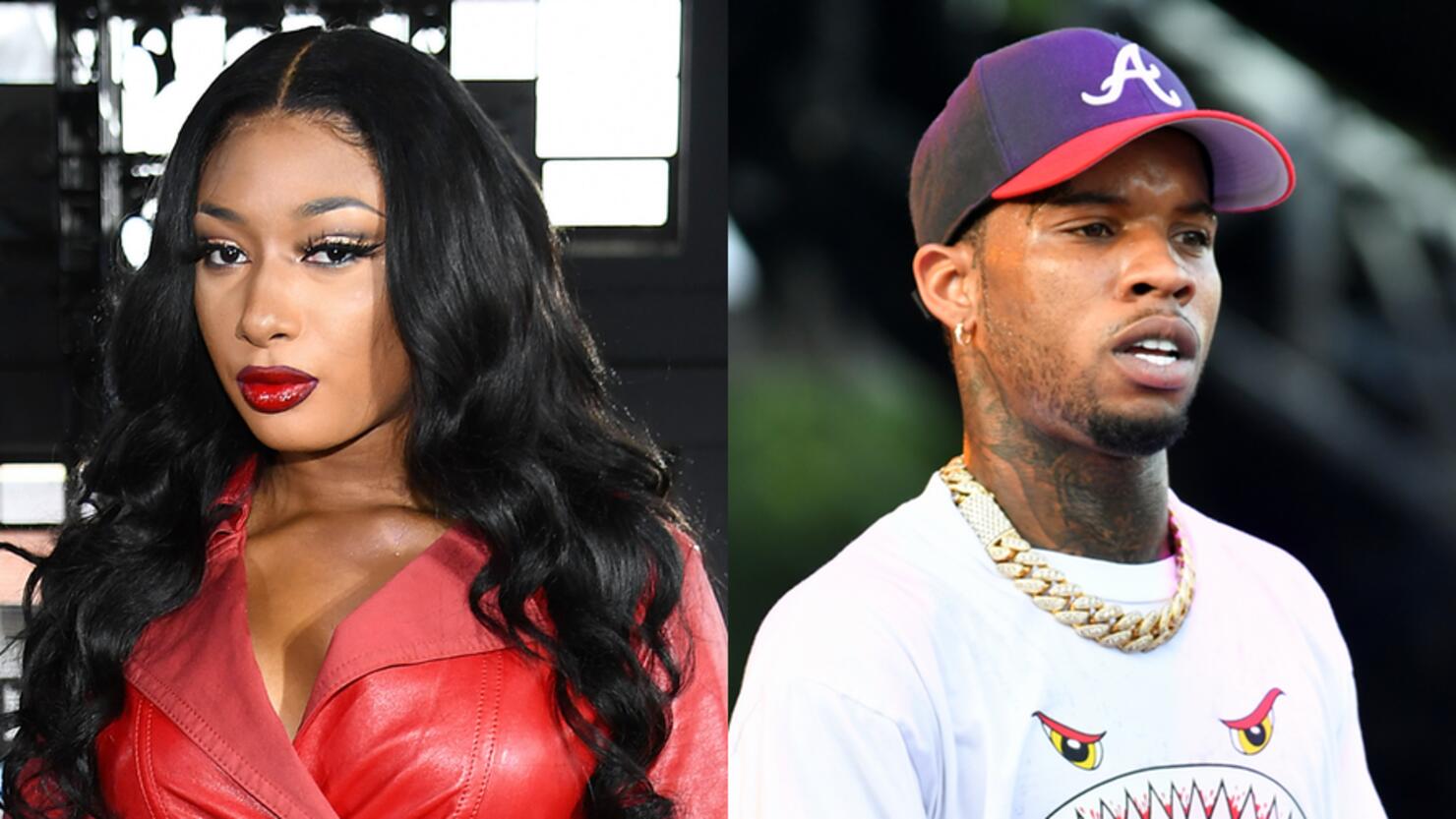 Megan Thee Stallion has named Tory Lanez as the person who shot her in the July 12 shooting incident in Los Angeles.
The "WAP" rapper finally broke her silence on what happened during the traumatic experience in an Instagram Live last night (August 20). In the broadcast, Megan claims it was the Canadian rapper who opened fire on her following an altercation involving the musicians, who were inside a car with Lanez's bodyguard and another woman thought to be Megan's friend, Kelsey Nicole.
"Yes, this n—a Tory shot me," she said in the clip. "You shot me, and you got your publicist and your people to [talk to] these blogs, lying and sh–. Stop lying!"
From what's been previously reported, the four passengers had attended a party at Kylie Jenner's home earlier in the day before leaving together in the same vehicle. Per Megan's recollection, everyone was arguing, so she got out and walked away from the situation. That's when she says Lanez opened fire. "This n—a, from the backseat, starts shooting me! I didn't get cut on no glass! There's a witness," she continued, explaining that, when the cops arrived, she was too afraid to tell them what happened.
"The police come, I'm scared — the police been killing Black people for no reason. They were really aggressive — you think I'm about to tell the police that we n—as got a gun in the car?" she said. "I didn't tell the police nothing because I didn't want us to get in no more trouble."
"If you wanna tell the truth, I saved this n—a," the 25-year-old said.
After being pulled over, Lanez was arrested for carrying a concealed weapon. Surveillance video from the arrest also showed Megan limping with blood leaking from her foot before being commanded to lay on the ground as helicopters hovered overhead.
Megan had been gradually dropping information about the scary night on social media, having previously confirmed that she really was shot in past Instagram Live videos. Proving her wounds were real, she took to IG this week with since-deleted pictures of her injuries from the night.
The "Captain Hook" star's confession came as a surprise to most, but it confirmed long-held suspicions about Lanez's alleged culpability for Megan's gunshot wounds.
**WARNING: Video below contains explicit language**