Selena Gomez Compares Rare Beauty Release To Meeting 'Idol' Britney Spears
By James Dinh
August 26, 2020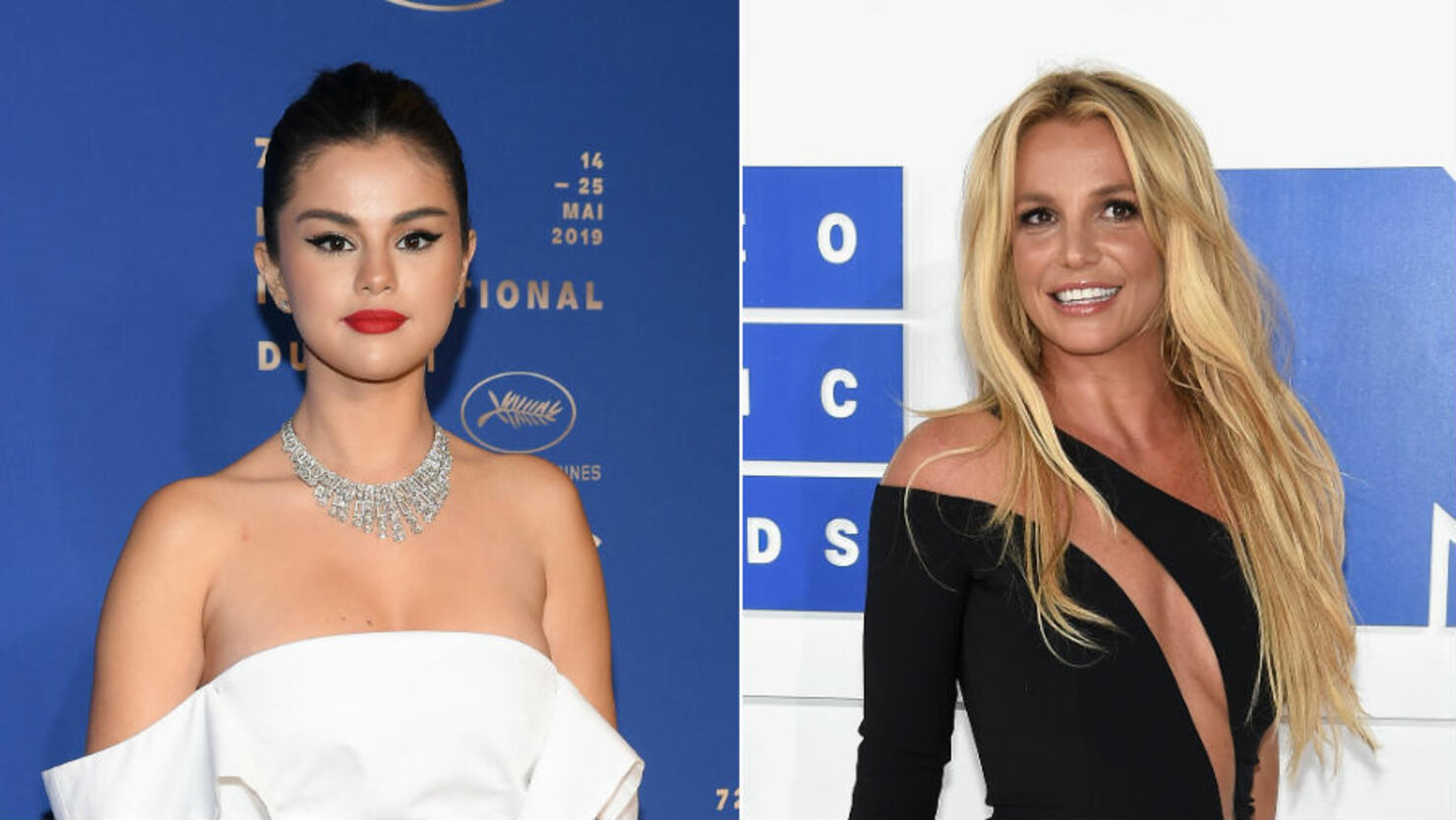 Aside from some promoting her upcoming collaboration with BLACKPINK, Selena Gomez is also pushing the release of her new gender neutral makeup line, Rare Beauty.
On Monday (August 24), the pop titan promoted the beauty venture in an Instagram Live interview with Sephora, comparing the release of the line to the moment that she met her idol, Britney Spears. "It was really exciting," the star said of the idea of teaming up with the make-up chain for the venture. "It's kind of like when you get to meet your idol. You know? I remember when I was younger, the first concert that I ever went to, and the first person I was ever obsessed with was Britney Spears, obviously. I was going to the Britney concert and I remember just being in the nosebleeds, obsessed with her. She was my idol. I remember saying, 'I want to be like her.' Then fast forward a few years later and I'm sitting down at some event just talking to her."
Gomez went on to admit that those fangirl occasions mean something special to her. "Those moments don't go by easily for me," she said with a smile. "She, to me, is an icon. I was like pouring out my love to her as a fan and it's like that feeling. Who would have thought that I would be able to be with you? And who thought I would be able to get my own make-up line in the best store that I grew up in?"
Earlier this year, the makeup company announced the launch of the Rare Impact Fund, which aims to raise $100 million for mental health services in underserved communities. As per the announcement, 1 percent of annual sales on products will go towards the fund. With those donations, as well as the funds raised by partners, the initiative is expected to reach its goal in 10 years. If it does so, the Rare Impact Fund will make history as one of the largest known funds supporting mental health from a corporation.
Rare Beauty hits Sephora stores on September 3.