Van Halen Photo Biography Coming This Fall
By Andrew Magnotta @AndrewMagnotta
August 26, 2020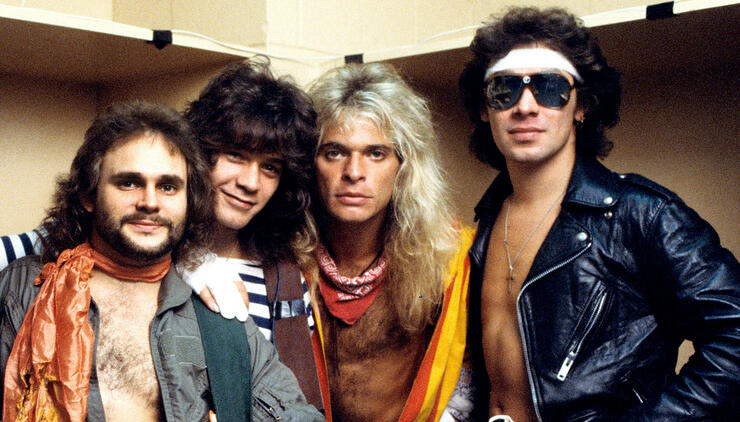 One of the most colorful bands of the '70s and '80s will be presented like never before with a new book coming this fall, Van Halen: A Visual Biography.
The new tome, due November 20, brings together everything from album artwork, tour posters, promo photos, performance shots and behind-the-scenes snaps from over 40 years of Van Halen.
That includes the early days of the band, its rise to fame with David Lee Roth, its sustained success with Sammy Hagar, its forgotten period with Gary Cherone and all the way up to the last tour with Roth and Wolfgang Van Halen in the band.
Music journalist Martin Popoff provides a detailed timeline, packed with trivia, with all things Van Halen-related and Van Halen-adjacent.
"The end result is a beach-ballin' an sun-tanned symphony of words and pictures, indeed a book that differs from previous Van Halen photography projects through the inclusion of so much rare memorabilia, side ephemera and otherwise nifty pictures of paper goods perking up each page as one basks in what this band managed to accomplish over four decades of white-knuckle rock on the edge," reads a product description.
Fans who pre-order Van Halen: A Visual Biography by September 23 will have their name printed on a dedicated fan page.
Get more details here.
Photo: Getty Images
Chat About Van Halen Photo Biography Coming This Fall