Carrie Underwood's Upcoming Christmas Album Will Feature Her Son Isaiah
By Blake Taylor
August 27, 2020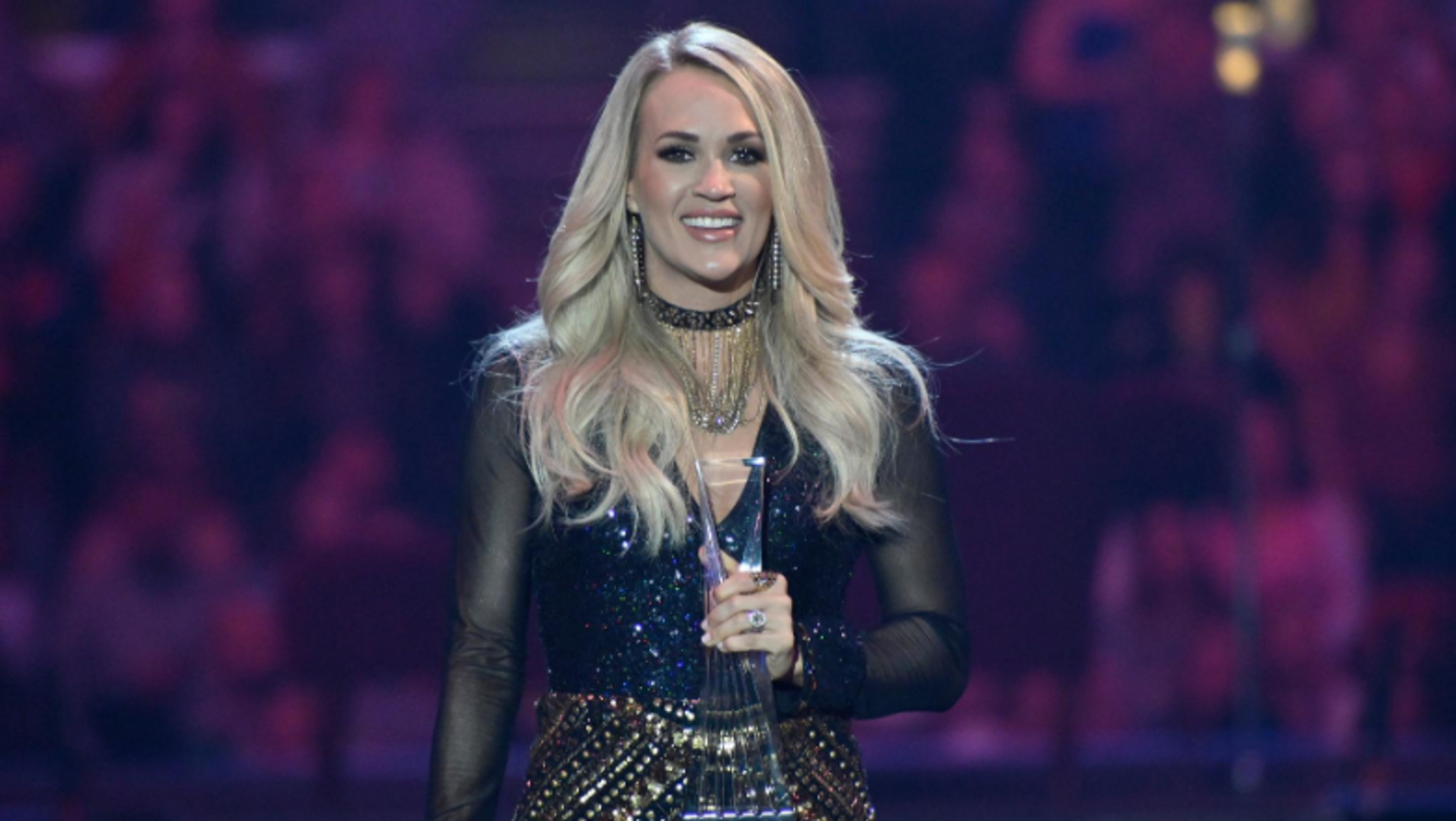 Carrie Underwood has revealed the track list for her upcoming Christmas album, My Gift, due out September 25. The project, which marks Underwood's first ever Christmas album, will feature holiday classics like "Silent Night," "O Come All Ye Faithful," "Have Yourself A Merry Little Christmas" and more.
The record will also include several special collaborations, including one with her oldest son, Isaiah. Underwood shared details in an Instagram post early Thursday morning (August 27).
"The songs on #MyGift are a mix of Christmas classics that are close to my heart and new songs that I hope will become close to yours," she wrote alongside a wintery album cover. "The album also includes a couple of very special guests…I can't wait for you all to hear "Hallelujah" written by and sung with the incredible @JohnLegend, and a very special version of "Little Drummer Boy" featuring my own little drummer boy, Isaiah. September 25 can't come soon enough."
Underwood first revealed she was working on a Christmas album during a virtual fan club party in June. "I've always wanted to make a Christmas album and it's been a long time coming," Underwood shared at the time. "I knew this would be my next music project after wrapping my tour last year, and I think it's turned out to be the perfect time for an album like this, in this period of such personal and spiritual reflection."
"For me, it's more important than ever to focus on the true meaning of Christmas in a project like this," she continued. "Even though it has been a tough year for all of us, sometimes I feel like the greatest realizations can be inspired by the most difficult times, and make us more grateful for the things we do have and for what truly matters."
Pre-orders of the My Gift CD, with exclusive merchandise, are available here. Fans can also pick up the record on vinyl beginning October 30, with pre-orders beginning soon. See the full track list below.
Carrie Underwood's My Gift Track Listing:
1. "Joyful, Joyful, We Adore Thee"
2. "Oh Come All Ye Faithful"
3. "Let There Be Peace"
4. "Little Drummer Boy" (Feat. Isaiah Fisher)
5. "Sweet Baby Jesus"
6. "Hallelujah" (With John Legend)
7. "O Holy Night"
8. "Mary, Did You Know?"
9. "Have Yourself a Merry Little Christmas"
10. "Away in a Manger"
11. "Silent Night"
Photo: Getty Images