Death Cab For Cutie Launch Virtual Fundraiser For Voter Rights Groups
By Katrina Nattress
August 28, 2020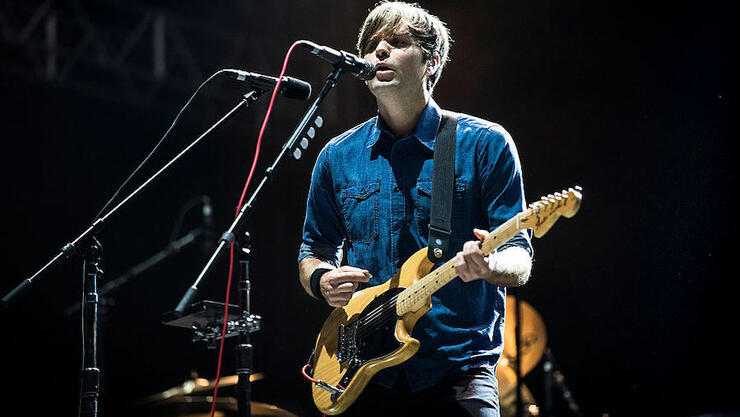 Death Cab For Cutie put out an album called We Have The Facts And We're Voting Yes in 2000, now they're using that title to help raise money for two organizations that are devoted to voter rights — Fair Fight Action and Future Now — with their "We Have The Facts And We're Voting" virtual fundraiser.
The campaign encourages fans to donate money to both groups by purchasing entries for a sweepstakes to win "an acoustic concert from the band over Zoom for you and 9 of your friends along with 2 VIP tickets to a show of your choice when we can tour again, signed vinyl, and a merch bundle!"
But that's not all. DCFC is also offering different bundles, where you receive entries plus swag that includes everything "from exclusive t-shirts, masks, and totes ... to signed test pressings of our records, and, most excitingly, virtual hangs with the band - including a coffee and records chat with all of us via Zoom, private one-on-one musical consulting sessions and lessons from individual band members, and even Ben performing 'I Will Follow You into the Dark', just for you."
"Please join us in the fight to ensure that democracy endures, that voter disenfranchisement is ended, and that this country is led by an administration that believes in science, compassion, and ending systemic racism," the band wrote in its lengthy announcement post on Instagram.
Check out the full post below and get more info about the sweepstakes here.