James Hetfield Says He Has 'Tons Of Material' For The Next Metallica Album
By Andrew Magnotta @AndrewMagnotta
August 31, 2020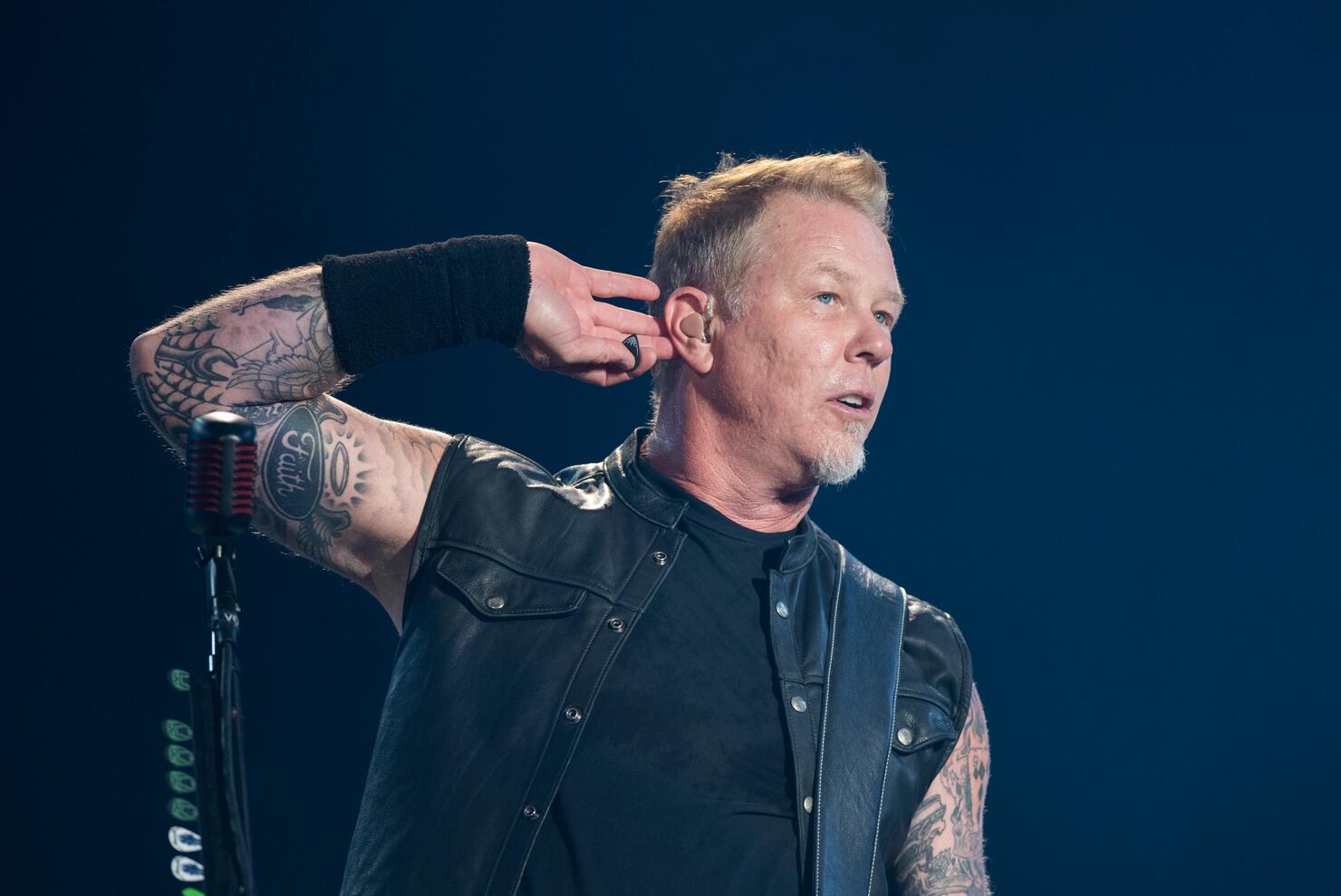 With 2020 more than halfway over, it might be time to stop hoping the worst year ever turns around and start looking forward to the good things that might emerge in 2021.
For Metallica fans, since the band's tour dates have all been canceled or pushed to next year, the hope is that the band will deliver a new album next year — the follow-up to 2016's Hardwired...To Self-Destruct.
Frontman James Hetfield recently explained to in a recent interview that career musicians have little else to do this year but write new music.
Drummer Lars Ulrich confirmed this spring that the band members had been collaborating virtually on new song ideas, but he didn't give any hints as to how successful the band had been.
Hetfield revealed that he has "tons of material. And I'm sure there's lots of musicians out there that are just like, 'Okay, what can I do? I'm gonna write and just get into that,' which I love doing."
But writing isn't all Metallica has been busy with. Last week, the band released its S&M 2 live album with the San Francisco Symphony and its first-ever drive-in concert film.
The band has also been supporting efforts by its All Within My Hands Foundation to provide COVID-19 relief to people in need.
The #MetallicaMondays concert series, which the band started in late-March, raised over $100,000. The band also announced that AWMH was pledging $1.5 million to help support community college trade programs around the country.
Hetfield continued, saying that the pandemic hasn't terribly stifled his community up in the Rocky Mountains, since they have plenty of outdoor space to explore. He says he's been hosting barbecues and getting to know his neighbors like he wasn't able to when he was touring constantly.
Photo: Getty Images