Billie Joe Armstrong Endorses Joe Biden, Urges Fans To Register And Vote
By Katrina Nattress
September 2, 2020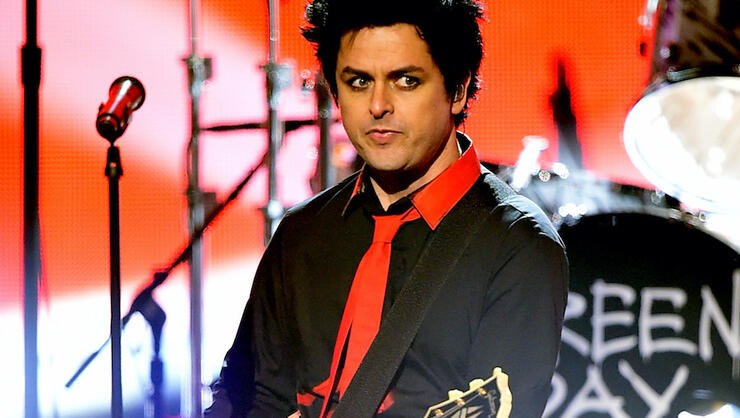 Green Day might have a song called "Wake Me Up When September Ends," but Billie Joe Armstrong is "wide awake" and he implores fans to open their eyes too.
The rockstar took to Instagram on Tuesday (September 1) to endorse Joe Biden and urge fans to register and vote in the November election. "It's September 1st 2020 and I am WIDE AWAKE IN AMERICA," he began his lengthy post, alongside a clip of Green Day's "American Idiot" video. "This has been the most unprecedented year of our lives. A pandemic. Racial uprising. As the song goes 'wake me up when September ends'. I plead to everyone to WAKE UP AND REGISTER TO VOTE."
"I am whole heartedly backing JOE BIDEN FOR PRESIDENT. KAMALA HARRIS FOR VICE PRESIDENT.. I have not a single reservation in my mind. All of my enthusiasm is for BIDEN/HARRIS!" he continued. "TRUMP HAS GOT TO GO. America cannot afford another 4 years of Trump in office. Our democracy is at stake. Our earth is at stake. We need health care for all. We need justice. We need peace. We need police reform."
"If you are 18 and over PLEASE register to vote!! This is urgent. This is a national emergency," he added. "We must be WIDE AWAKE FROM SEPTEMBER TO NOVEMBER 3rd!!! This is a call to arms for the soul of America! Our lives depend on this election!! Grab a group of friends and register! Grab a group of friends and vote! Tell EVERYONE! #notrumpnokkknofascistusa"
See Armstrong's post below.
Chat About Billie Joe Armstrong Endorses Joe Biden, Urges Fans To Register And Vote