MLB's Pirates To Honor Roberto Clemente By Wearing His Number
By Lauren Frederick
September 7, 2020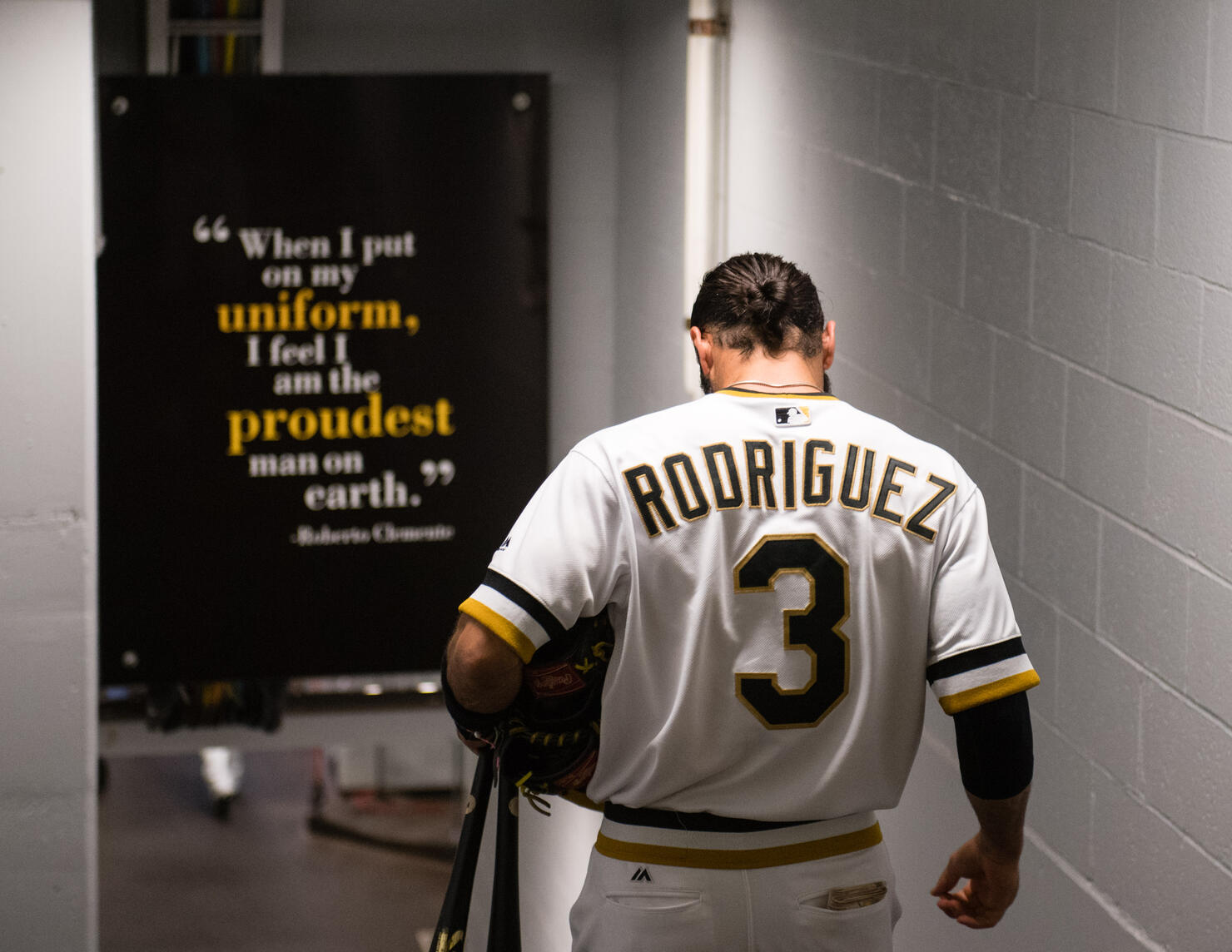 Major League Baseball and the Pittsburgh Pirates are expected to honor the remarkable life and legacy of Roberto Clemente.
On Wednesday (September 2), the Pirates announced that all players and coaches will wear Clemente's No. 21 as the Pirates host the Chicago White Sox on Wednesday (September 9) at PNC Park. The ballpark is home to a statue that honors the late baseball legend as well as a bridge named after him beyond the outfield wall.
The MLB has observed Roberto Clemente Day every September 9 since 2002. Players, coaches, and front office staff come together to volunteer in the community. They also make charitable donations to local non-profits and schools, according to a Pirates press release.
This year, Pirates' players will additionally have Clemente's retired number, 21, on the back of their jerseys.
"Since 1973 the only persons allowed to wear no. 21 in a Pirate uniform would have been any of the three sons. I became the closest to have that honor, but didn't continue to play to reach the Major League level," said Luis Clemente, the second of Clemente's three sons, in a statement. "History will be made this September 9."
Clemente collected 3,000 hits during his 18-year career while helping the Pirates win a pair of World Series titles. On Dec. 31, 1972, Clemente, 38-years-old at the time, died in a plane crash while taking humanitarian aid from his native home of Puerto Rico to victims of a massive earthquake in Nicaragua.
"I'm getting goosebumps right now," said current Pirates third base coach Joey Cora, a Puerto Rico native, and a former major leaguer. "Wearing No. 21, as a Puerto Rican, as a Pirate, it means a lot." He added, "As a Puerto Rican, it's a little bit more special, obviously. To honor Roberto Clemente, not only the player but the person, it's a huge, huge honor."
"Our hopes as an organization are that this is something that we'll do every year," Pirates Manager Derek Shelton said. "I would like to continue to do it. I don't see any reason why we shouldn't be able to honor Roberto on Roberto Clemente Day."
Photo: Getty Images