Quiet Riot Will Continue Following Death Of Drummer Frankie Banali
By Andrew Magnotta @AndrewMagnotta
September 10, 2020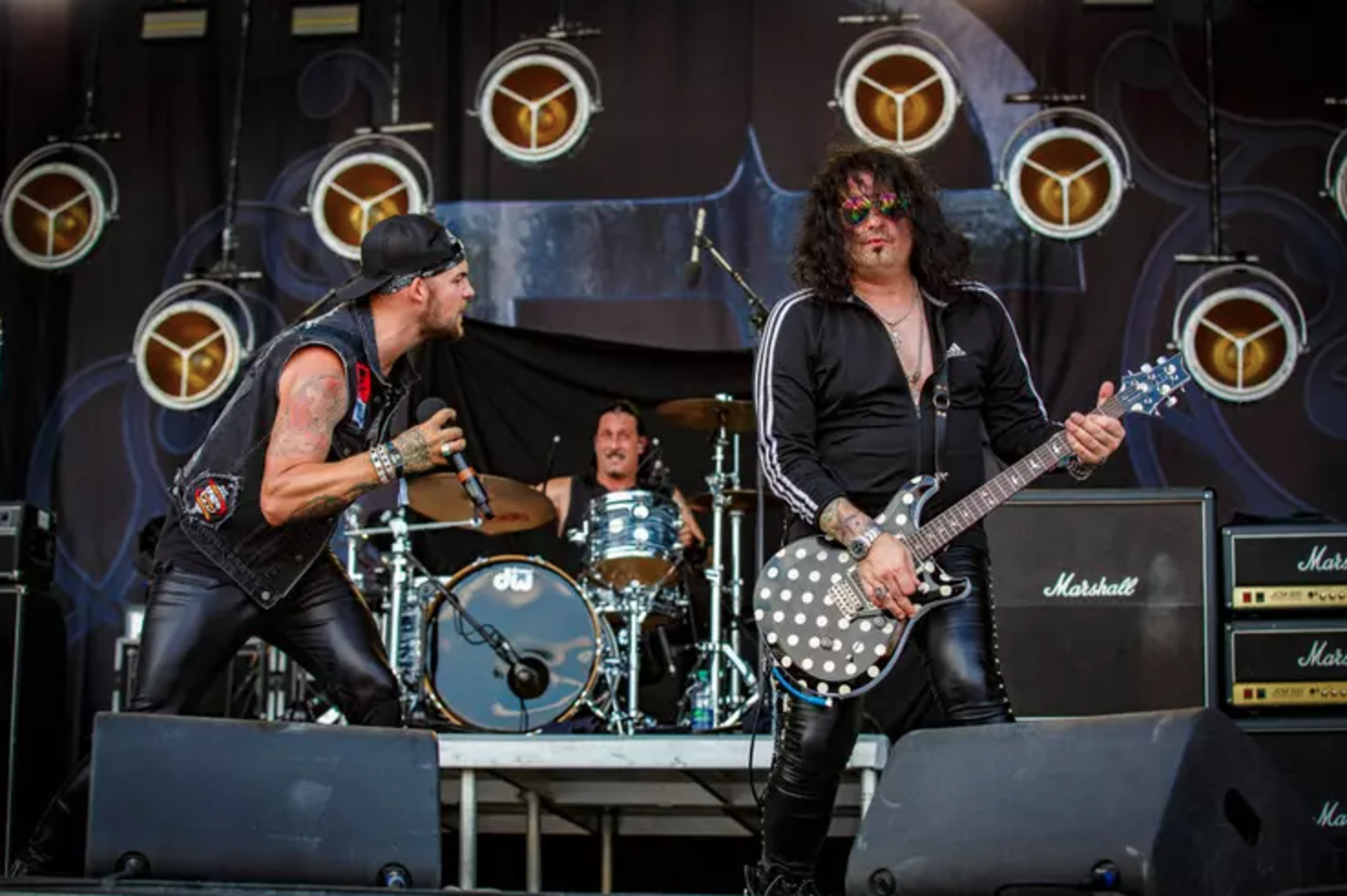 Weeks after the passing of longtime drummer Frankie Banali, Quiet Riot has confirmed plans to continue as a band.
The band revealed new tour dates Wednesday with a social media post titled "Quiet Riot - 2020/2021 Because life goes on!"
"It was Frankie Banali's wish that the band continue and we keep the music and the legacy alive," the band said.
Banali died in mid-August after battling Stage 4 pancreatic cancer for over a year. The drummer continued to tour and perform with Quiet Riot despite the disease, although he missed a number of shows with complications from his treatment.
Quiet Riot announced that Banali's fill-in, Johnny Kelly, would take up drum duties full-time going forward.
Banali represented Quiet Riot's strongest link to its most successful period in the early-'80s. He had served several stints in the band since 1982 and also recorded on Quiet Riot's biggest albums.
The band noted in its statement that continuing bassist Chuck Wright has also been involved with Quiet Riot on and off since the early-'80s and recorded bass on one of Quiet Riot's signature songs, "Metal Health."
Quiet Riot has continued despite deaths in its ranks before, most notably in 2007 following the passing of lead singer Kevin DuBrow.
Photo: Getty Images