Keith Urban Is Ready To Tour Again
By Lauryn Snapp
September 14, 2020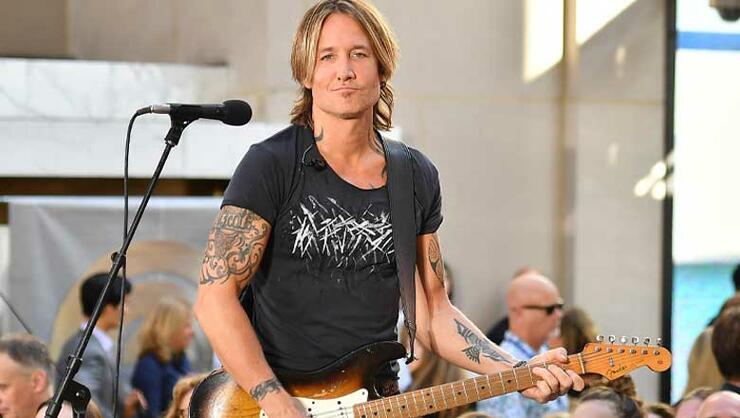 Keith Urban is really missing live shows, and with the arrival of his new album, 'The Speed of Now Part 1' arriving, he has never been more ready to hit the dusty highway.
In a recent interview with Cody Alan, the ACM Awards host shared that this season has been really tough on him.
"I joined this little performing group when I was like 7 years old, performing on the school holidays at a shopping mall. I've been on stages since I was 7 years old, and I have never not toured," says the "Blue Ain't Your Color" singer. "So, for me, all I am thinking about right now is, "When do we tour?" When do we get to come and bring our music to everybody and be in that moment?"
Keith spent his Thursday night (May 14) at the drive-in by playing an invite-only, coronavirus pandemic-approved show for Nashville-area first responders at an open-air movie theater just outside of Music City.
"I'm always looking for ways to connect. So, obviously going back to the first drive-in concert that we did for the healthcare workers, um, and realizing from that performance that tailgate party type concerts might be the way to go forward. Just to actually play to real people. The virtual side of it is just that. It's like there is an avatar feeling about it. It's like dating mannequin. It's not the real thing," says the country superstar.
"I'm grateful that we are in this time. We have the technology to have facetime and zooms and all of these ways of connecting through technology, but I can't wait for the real thing. There is no substitute for that."
RELATED: Keith Urban "The Speed of Now" Sweepstakes. Click To Enter. 
'Speed of Now Part 1' will be released on September 18. Watch Keith host the ACM Awards on Sept. 16th, via CBS at 8 PM ET.
RELATED: CODY CAST: ACM Predictions, Projections, and Forecasts.
Do you enjoy country stories like these? Bookmark www.CMTCody.com and check back daily for exclusive interviews, trending topics, and the latest from country's hottest stars. Connect with Cody Alan on socials by following along on Twitter and Instagram @CodyAlan.
Photo Credit: Getty Images.
Chat About Keith Urban Is Ready To Tour Again