Lizzo Sent Cardi B Flowers & A Heartwarming Handwritten Note
By Taylor Fields
September 16, 2020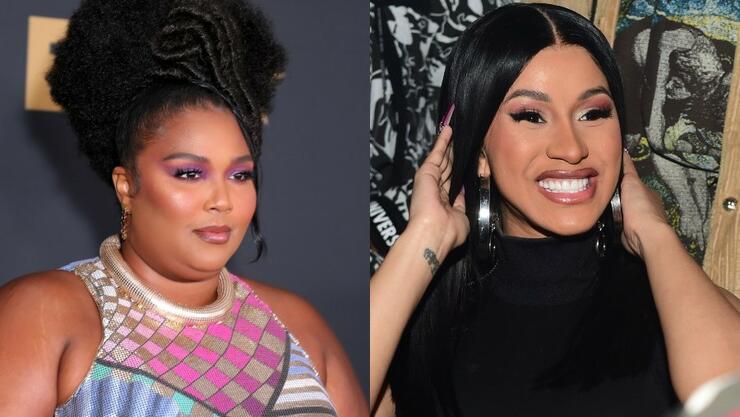 Find yourself a friend that will celebrate all of your success the way Lizzo celebrates Cardi B. After Cardi's Megan Thee Stallion collaboration "WAP" topped the charts, Lizzo sent some flowers to Cardi B to congratulate her, along with a heartfelt note.
On her Instagram, Cardi B shared a video showing off the beautiful flower arrangement, as she says, "Isn't Lizzo like the nicest person in the world? Look what she sent me! She is just a beautiful a** person, I just love her so much. These are so pretty!"
Aside from the flowers, Cardi also showed fans a beautiful handwritten note from Lizzo that said, "Flowers for a flower! Congrats on all your success this summer. Know you are loved and are love. P.S. I'm sending you something good this week."
By "sending you something good," could she mean music? Could we finally get a Lizzo/Cardi B collab?! One can only hope.
Take a look at the flowers and note below.
In the short time since the release of "WAP," the song has had tremendous success, and became Cardi's fourth No. 1. In expressing her gratitude for all of the support on the song and NSFW video, on Instagram, Cardi said:
"I'm just so thankful I want to hug the LORD!! Thank you soo much @theestallion. I don't even know how to thank you, I wish I can give you a big a** hug!!! Thank you to my fans, Megan's fans, thank you [to] the world for listening. I'm just soooo thankful I can't even type it. Imma get like a bad b*tch and tell ya later. Love ya WAAAAAAAPP."