Tory Lanez' Alleged Former Bodyguard Talks Megan The Stallion Shooting
By Hayden Brooks
September 16, 2020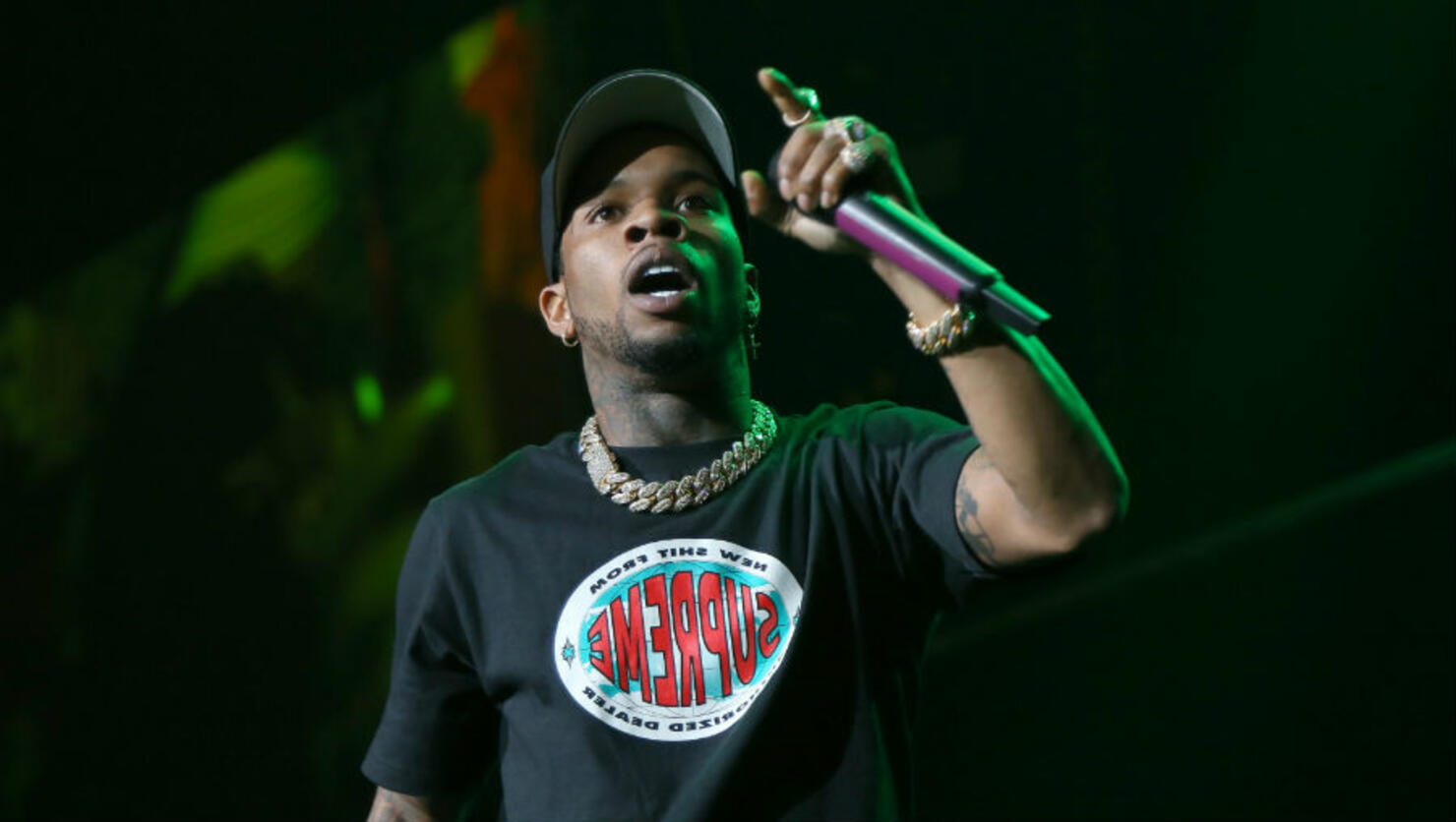 Tory Lanez' alleged former bodyguard has shared his thoughts on the word that the rapper shot Megan Thee Stallion in July.
In a video interview with entertainment journalist Landon Buford, Zyir Brown admitted that he ever saw the Canadian rapper becoming violent with women. "Tory never reacted like how the media is portraying him to act. I've never seen him do that," he said during the chat. "I've never seen him do anything physical to a woman. I've never seen that. Now, a n*gga, yes."
"I have never seen Tory scream at a female," he continued. "Even when he got into it with his personal partner. I never seen him get mad or violent. I've never seen that part of him, period. He the type of guy that will just get you away from him. Like, 'Look, what you need? You need money? You need to go home? You need a hotel? You need Uber?' He quick to send you away."
Brown no longer works with Lanez nor was he at the scene of the crime, but he stressed that the reports of the rapper shooting Hot Girl Meg don't align with his personal experience with the star. "This is from my experience. I can't speak on nothing that's going on specific today with Megan Thee Stallion and all of that. I cannot speak on that, because I was not there. I was not present," he explained. "All I can do is read the tabloids and see what everybody else says. I have no knowledge of that."
That said, Brown did take a two-year gun charge for the Canadian star and said fame has changed Lanez since he was working on the team. "He has turned into a different kind of guy," Brown said. "He's not the same Tory I know. He has tats on his face."
Earlier this month, TMZ went public with texts that the star sent to her after the incident, which prompted her to have surgery on her foot to remove multiple bullets. "I know u prolly never gone talk to me again, but I genuinely want u to know I'm sorry from the bottom of my heart," he reportedly wrote to Stallion, adding, "I was just too drunk." While Meg was admitted to Los Angeles' Cedars-Sinai Hospital for the surgery, Lanez was arrested and booked for possession of a concealed weapon. In late August, Stallion appeared frustrated with the gossip whispers surrounding the incident and came forward to name Lanez as the person who shot her.