Rise Against Release Their First Song In Three Years, 'Broken Dreams, Inc'
By Katrina Nattress
September 17, 2020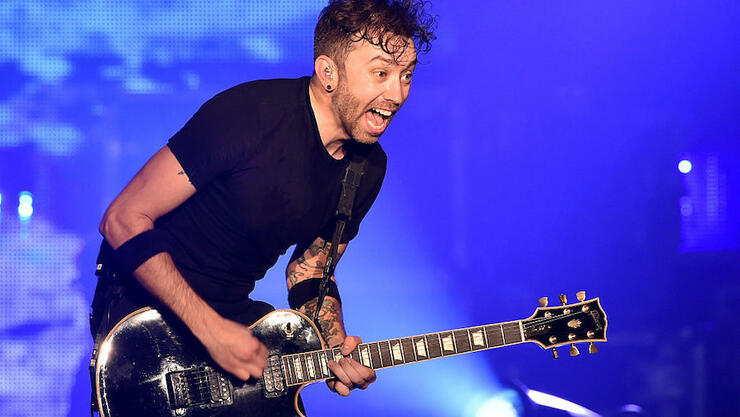 Rise Against are back with their first new song in three years. On Wednesday (September 15), the band dropped "Broken Dreams, Inc." off DC Comics' Dark Nights: Death Metal soundtrack. The track was accompanied by a comic-inspired lyric video, featuring visuals from the new Batman comic from Scott Snyder and Greg Capullo.
"'Broken Dreams, Inc.' speaks to today's changing landscape of American society," frontman Tim McIlrath said in a statement. "The opportunities that are available to some but not to others, the people who are able to benefit versus those who get left behind, who suffer and end up as casualties. How do we level the playing field so everyone can have a real chance at attaining the American Dream? One word, disruption."
"You have to put power into the hands of the people, not business, you have to value people and community over profit," he continued. "You can't have a shareholder-run country or a shareholder-run world, a world that values profit above all else, because profit above all else can result in dangerous repercussions for humankind."
Watch the "Broken Dreams, Inc." video below.
"Broken Dreams, Inc." is the first new music from Rise Against since their 2017 album Wolves. Last year, McIlrath revealed the band was working on a new album but told fans not to expect its release anytime soon.
"Yes, we are writing," he said at the time. "We're getting together and playing ideas, but I wouldn't hold your breath. The one thing that we have decided is that we don't want to feel rushed, we'll put out the record when it's done, not to try and meet some deadline."
Photo: Getty Images
Chat About Rise Against Release Their First Song In Three Years, 'Broken Dreams, Inc'