Usher Pulls Off Virtual Wave With Fans During iHeartRadio Music Festival
By Taylor Fields
September 20, 2020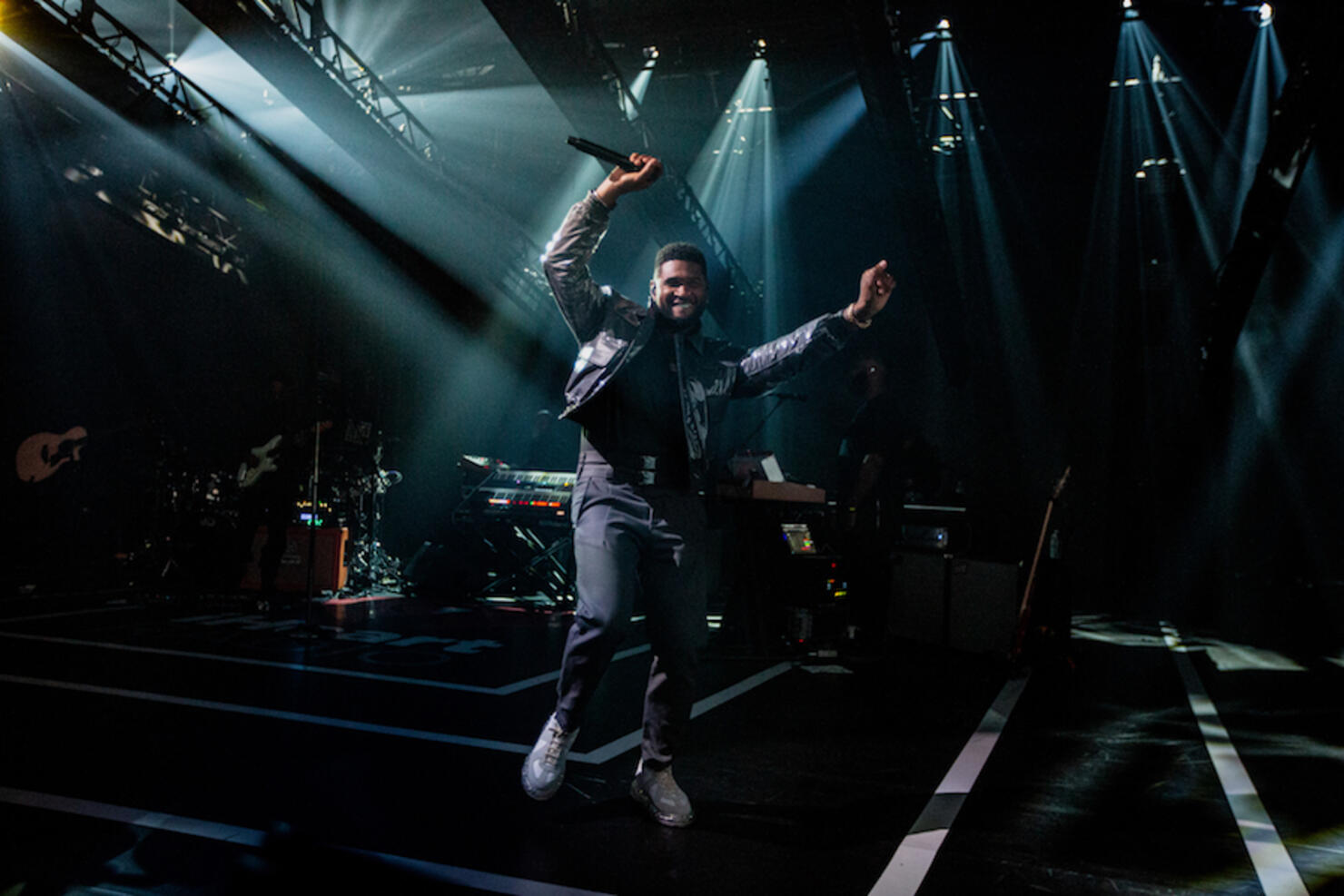 Usher has pulled off many achievements over the course of his incredible career, but he hit a new first during his performance at the 2020 iHeartRadio Music Festival: the first virtual wave with fans!
Aside from everyone watching at home, the superstar performed a career-spanning set to the virtual Capital One Fan Wall — fans were able to see, hear, applaud and dance along with Usher in real time from the comfort and safety of their own homes. While singing his 2004 hit song "Yeah!," Usher walked over to the wall of fans watching live and pulled off the first virtual wave as fans put their hands up from one end of the screen to the other.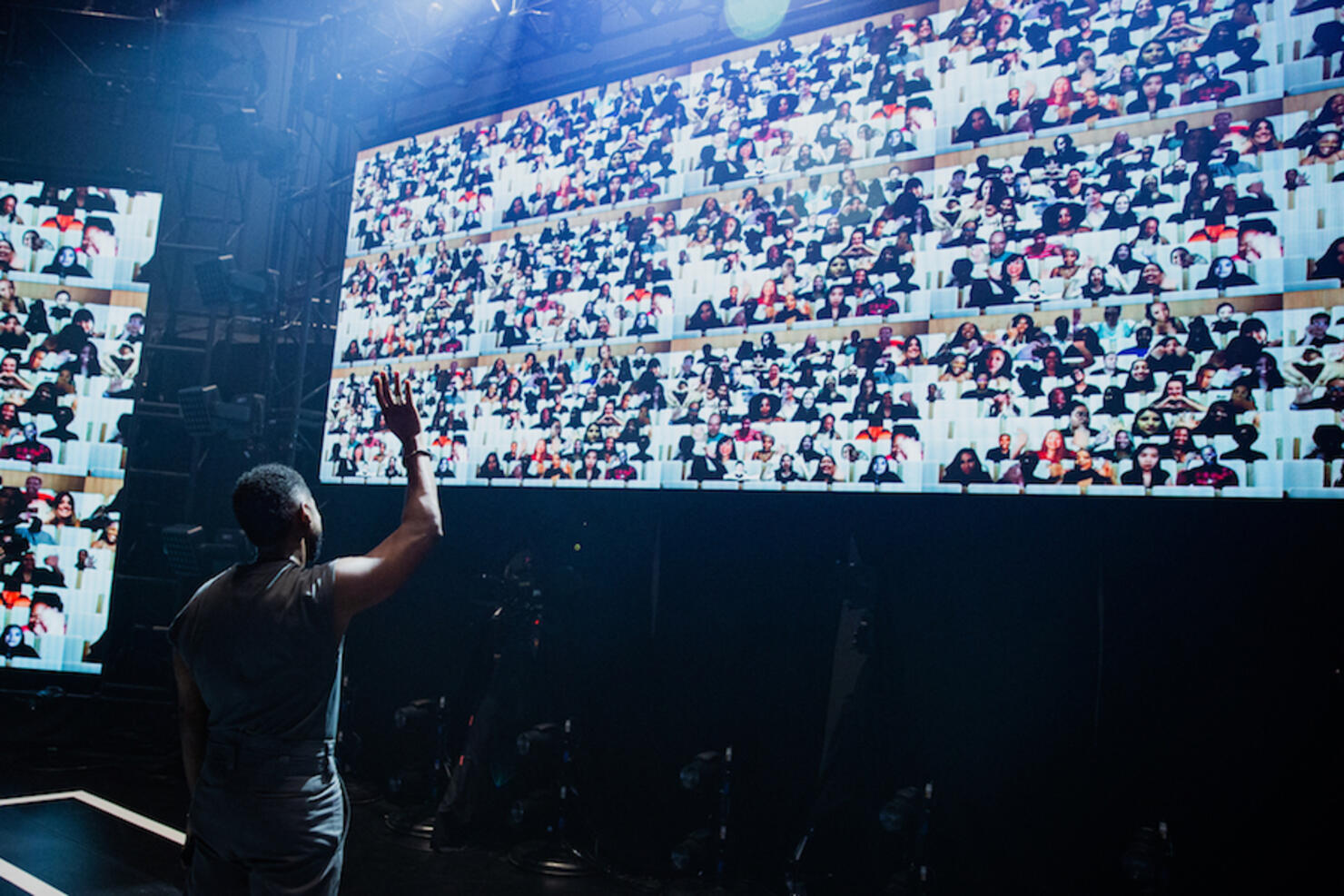 Usher's 2020 iHeartRadio Music Festival set included so many of his biggest hits from over the course of his career, including "OMG," "You Make Me Wanna," "U Don't Have To Call," "U Got It Bad," "Burn," a medley of "My Boo" and "DJ Got Us Fallin' In Love," "Yeah!," and "Without You." The star also performed his new song "Bad Habits" from his forthcoming new album.
And it's not a real Usher performance without his amazing choreography, and this year's performance at the iHeartRadio Music Festival was no exception. The dance moves were out in full mind-blowing force.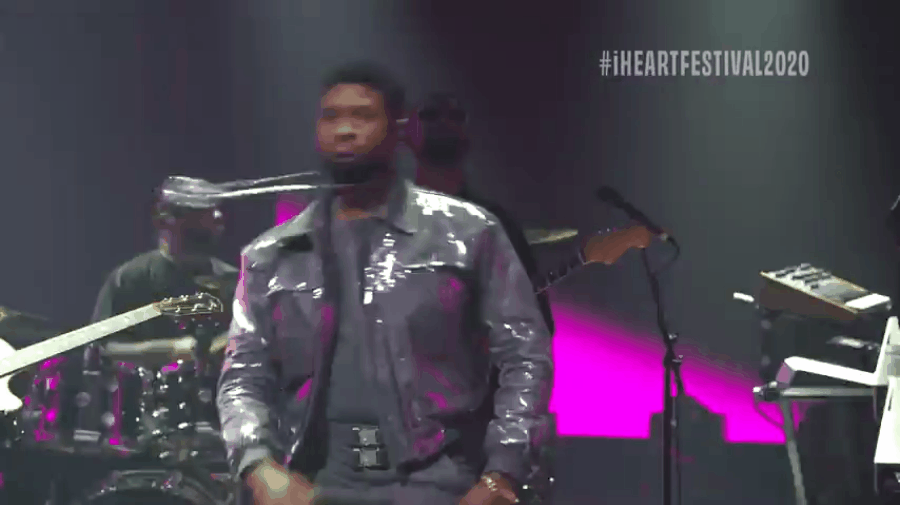 Towards the end of his performance, Usher took the time to encourage fans to use their voice and vote in the upcoming election, and to make sure they're registered. He also spoke about how important this November's election is.
Usher told fans, "Right now, we need change in this country. And that change comes by way of using your voice. Your voice is your ability to vote. State to state, city to city, this is the one time in history where your vote will matter more than any time. So, I'm just gonna encourage you guys to vote for whoever you choose to vote for. But, make sure you understand the importance of this election to vote this year."
He continued, "Many people, of my people, sacrificed their lives for our ability to be able to vote. Don't take it for granted, please make sure you guys vote." Usher continued, "If this is your first time voting, that's alright. It may be a little intimidating, it might take a little bit to get through the lines; there's voter suppression and all kinds of things you're up against. If you're committed and you understand the importance of this election, you do what you gotta do. Stay on that line as long as you have to, to be able to get that vote.
In case you missed it, or just want to re-live all of the epic performances from this year's iHeartRadio Music Festival, tune in to the two-night highlights special on The CW on September 27 and 28 from 8-10pm ET/PT.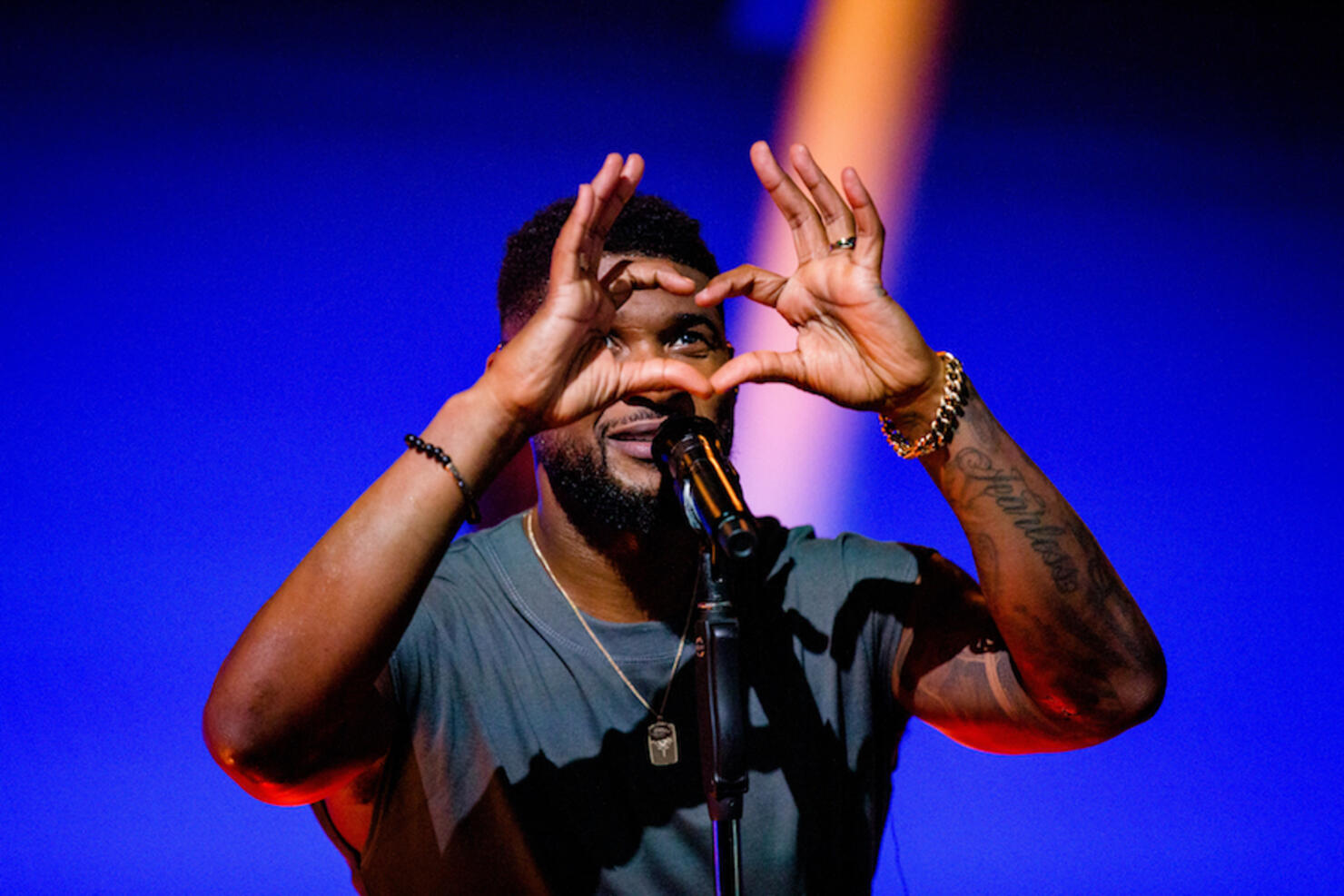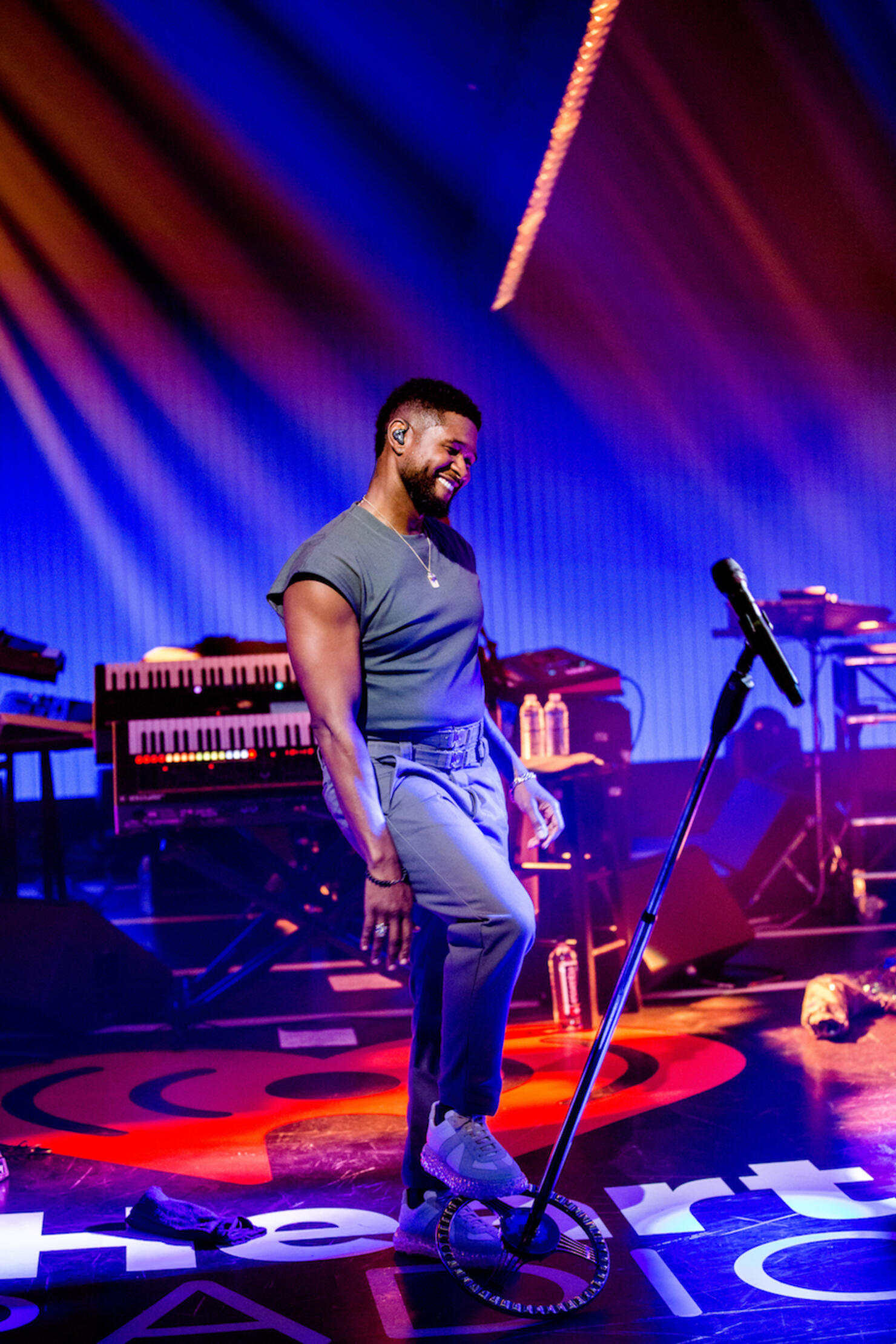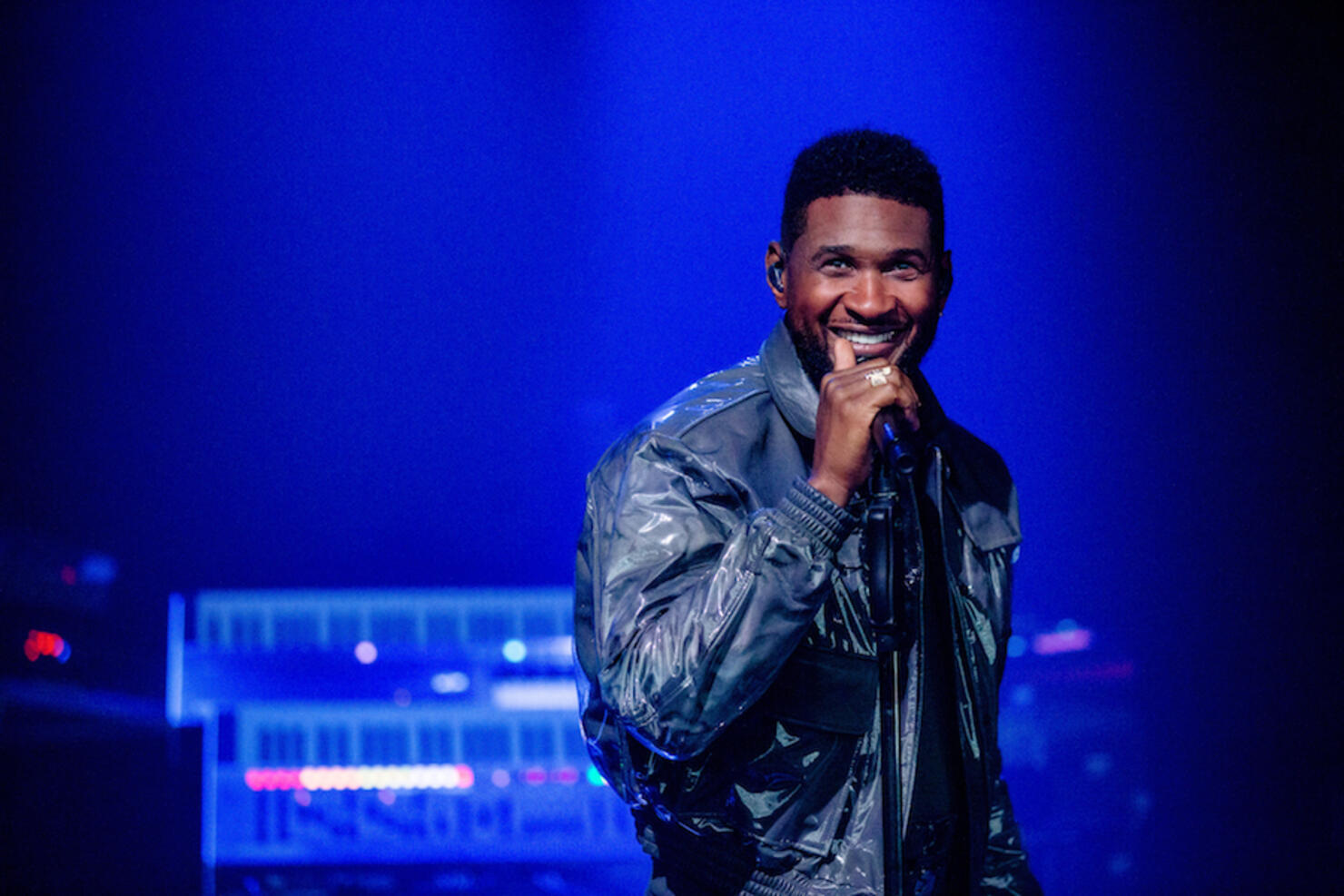 Photos: Wes and Alex for iHeartRadio