Machine Gun Kelly Explains 'Tickets To My Downfall' Album Title
By Katrina Nattress
September 21, 2020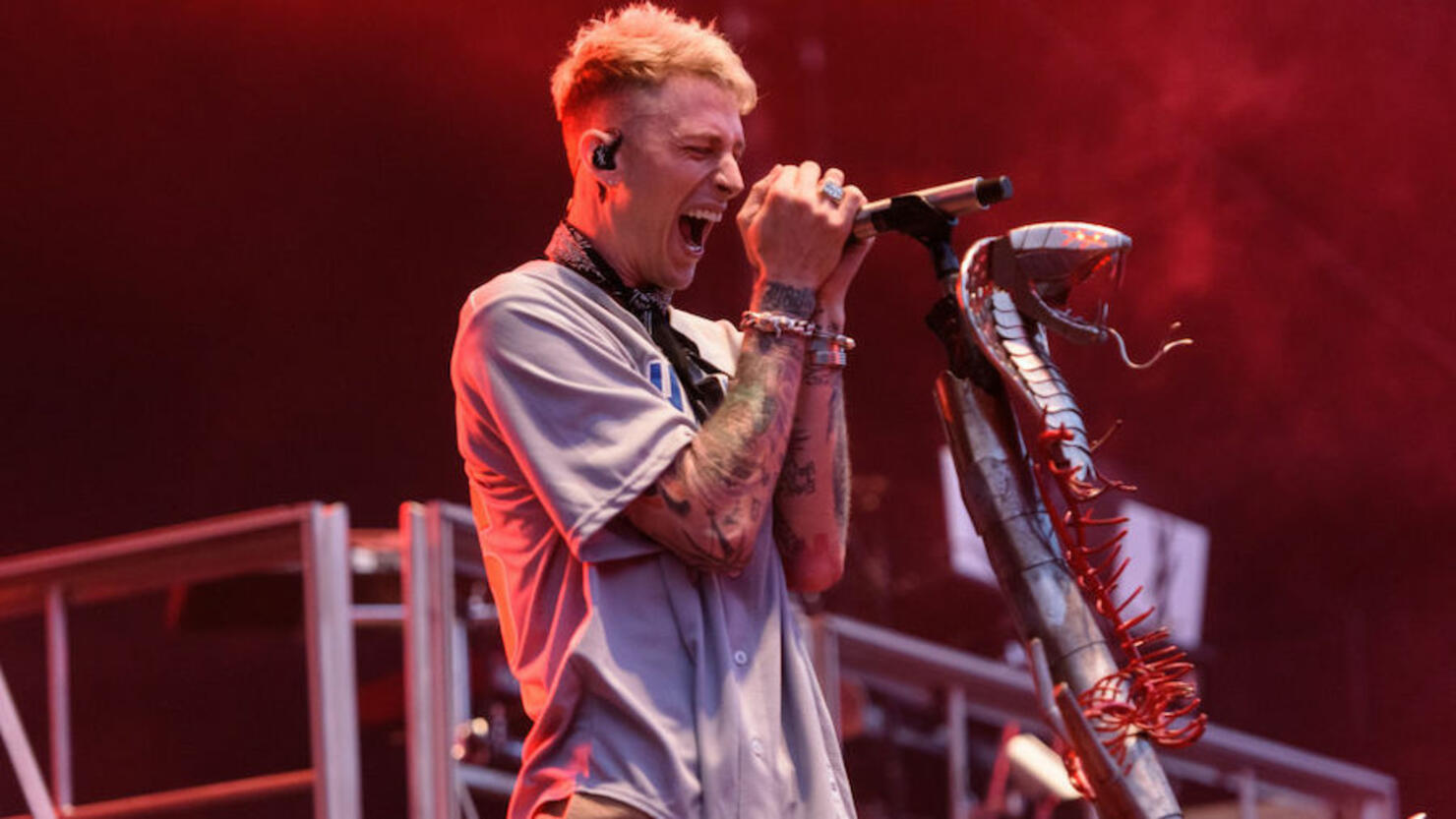 Machine Gun Kelly is gearing up to release his pop punk album Tickets to My Downfall later this week, and before it drops the rapper spoke with Kerrang! about why he chose that particular title.
"As soon as that Goodyear Blimp catches on fire, or that thing starts falling from the sky, I guarantee you every single eye is going to look up at it; every single phone is going to capture that moment; every single person is going to talk about that, right?" he explained. "'The Goodyear Blimp falls from the sky.' But do the headlines ever say when you wake up on this casual f**kin' Wednesday that the Goodyear Blimp is floating, alive and well? No. And that's kind of sad: that it takes you to crash and burn to get people to pay attention to you again."
"Tickets To My Downfall couldn't have been my debut album because people wanted to see…" he added. "I had to get to a certain height to then decline and crash, and people are aware of this height that I'm at, and they don't want to see it rise anymore; they want to see it crash. There had to have been a journey for people to care about to still be tuned into, to then see destroyed."
Tickets to My Downfall was produced by blink-182's Travis Barker and is slated for a September 25 release.
"This whole thing started out with one studio session. We've been great friends for a decade. So this was just like, 'Hey, let's just do a random day of work.' The energy was so immense that came from it…" MGK explained earlier this year about working with Barker. "And it was so powerful that Travis was like, 'F**k it, I'm blocking off two months of my life and we're doing this album.' So I know it has some of that feel and some of that album's classic nostalgia in this because otherwise we wouldn't have just stopped everything we were doing to do this."
MGK has released three tracks from the album: "Concert For Aliens," "Bloody Valentine," and "My Ex's Best Friend."
Photo: Getty Images