Cardi B Addresses Rumors That Offset Got Another Woman Pregnant
By Paris Close
September 22, 2020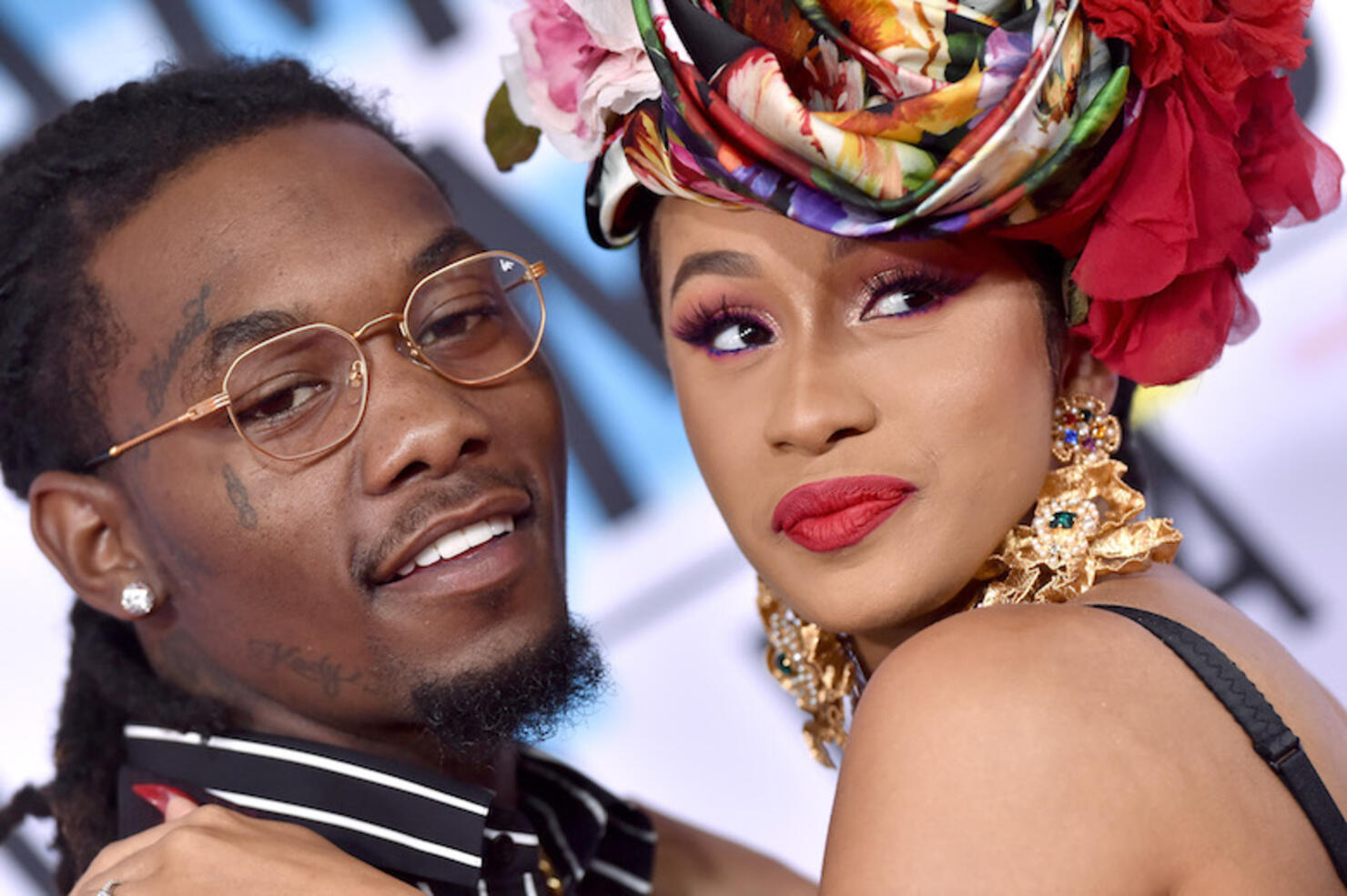 Cardi B sounded off on claims of Offset's alleged infidelity and rumors about him getting another woman pregnant.
Fed up with the gossip, the "I Like It" rapper jumped on Instagram Live last night (September 21) to address a few allegations, starting with those against her estranged husband, from whom she filed for divorce last week after three years of marriage.
"People were just flooding me with… 'Oh, Offset got a girl pregnant.' And this is where the s–t came from. Ain't that about a b—h," Cardi fired off, according to JustJared. "That is why I be telling y'all to stop believing… what people be saying, these blogs are saying, especially blogs that have a certain type of hatred towards me."
Cardi also took offense to those accusing her of ending her marriage for publicity. "Another blogger claims that I am getting a divorce for attention," she added. "And it's like, you think I'm going to pay a lawyer 20 thousand f–king dollars?"
Concluding her rant, the Bronx rapper let it be known that she isn't trying to cause any issues with the Migos member, with whom she shares 2-year-old daughter Kulture.
"I get along with his mother very well. You think I'm gonna do that to her son for attention," she hit back. "Why do I need attention? You don't see I have millions of f–king followers? Do you see that I have the number one song in the f–king world? Why do I need attention? Why do I need stunts?"
This isn't the first time Cardi's vented her frustration about the rumors concerning her impending divorce, as she previously sounded off on her decision over the weekend.
Photo: Getty Images