Jennifer Lopez & Maluma Appear To Kiss In New Music Video Teaser
By Regina Star
September 22, 2020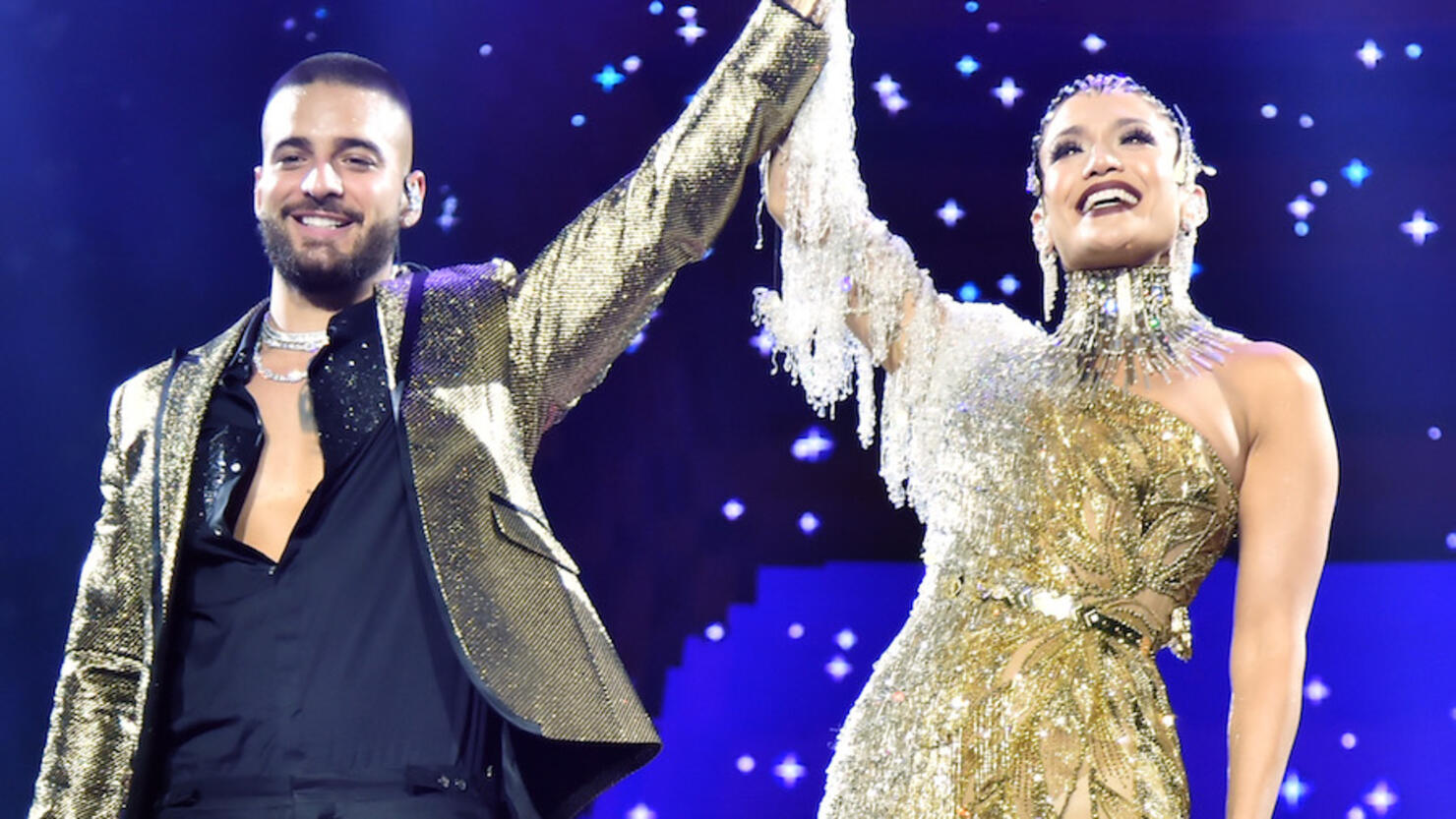 Jennifer Lopez may have a man at home, but she's turning up the heat with Maluma in her new music videos!
On Monday (September 21), the Puerto Rican superstar, 51, unveiled the first teaser of her two-part collaboration project with the 26-year-old Columbian crooner. Together, the Latinx superstars will join forces on two new songs, "Pa' Ti" and "Lonely," in a behind-the-scenes and music video double feature premiering on TikTok this Thursday (September 24).
The pop stars couldn't have more chemistry in the seconds-long clip, which shows both musicians getting caught in a sexy, steamy embrace. At one point, Lopez appears as a businesswoman type dressed in a brown fur coat, grey blazer, and sporting fancy sunglasses, while Maluma, her apparent bodyguard and lover behind the scenes, wears a black suit with nothing but his shirtless bod underneath. Before the clip cuts off, one unforgettable scene, in particular, looks to show the stars leaning in to kiss!
"Pa' Ti" and "Lonely" will mark the duo's first time collaborating together, but it won't be their last.
As previously reported, Alex Rodriguez's wife-to-be is portraying Maluma's lover in the upcoming rom-com film, Marry Me, premiering Valentine's Day 2021. Much like the chemistry seen in the teaser for their new music videos, fans can probably expect more of the same in the film. What's more, the singers will also be performing English and Spanish-language songs for the movie's original soundtrack.