How The Buckleys Went From Busking To Dropping Their Debut Album 'Daydream'
By Nicole Mastrogiannis
September 25, 2020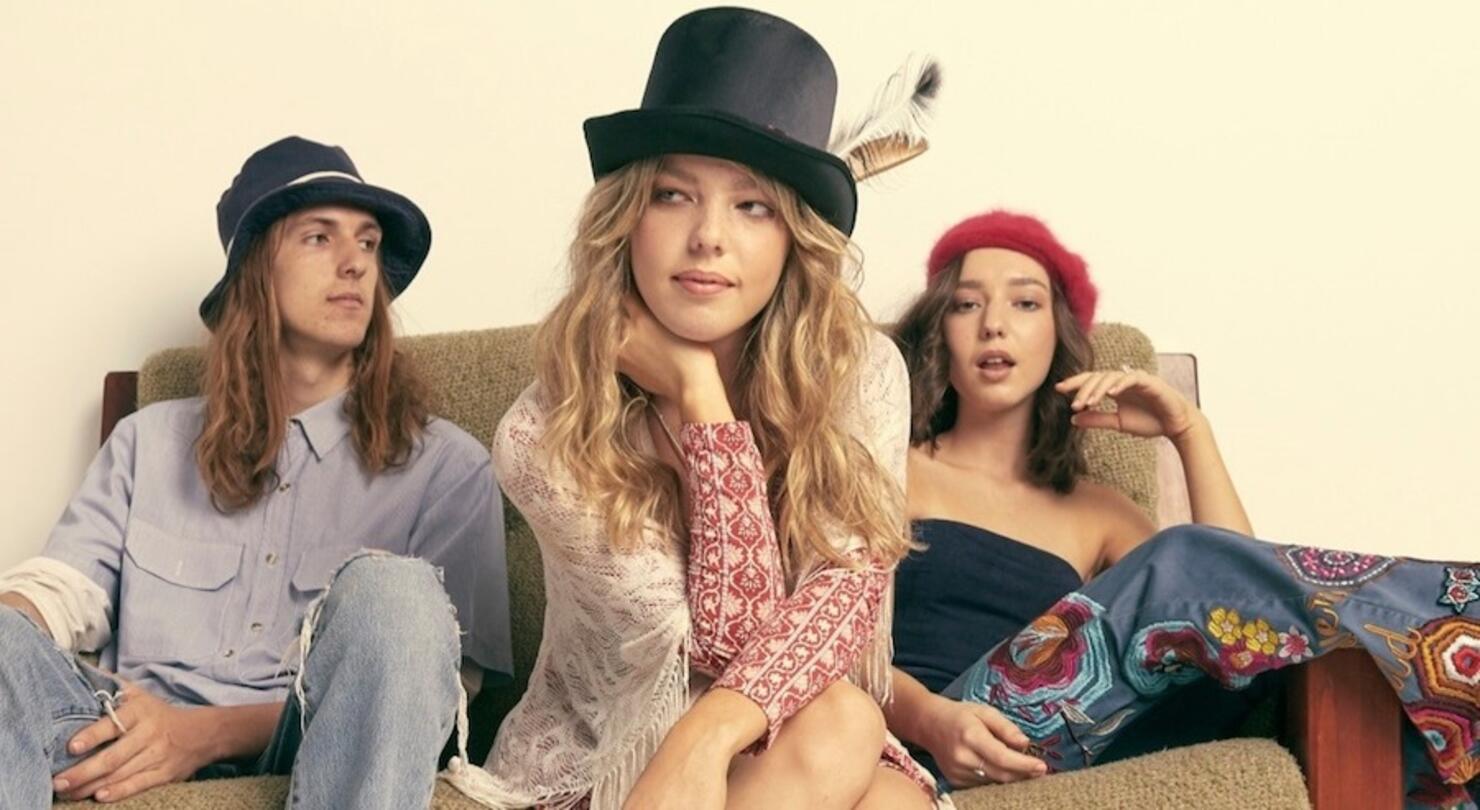 "Hippie Country" just might be your new favorite genre, and The Buckleys are here to show you all about it.
Comprised of siblings Sarah, Lachlan and Molly, the Australian trio just released their debut album Daydream, a twelve-song project they created while in Nashville, which includes their previously-released songs "Breathe" and "Money."
For the band, Daydream has been a long time coming. They started playing music "right outta the womb," as they tell iHeartRadio, and grew up in a very musical household. Sarah tells us, "Our dad is a rock and roll drummer from the 80s, and plays piano, and everyone that we've been around as little kids is a musician, or a songwriter, really. And, so we just grew up with musical instruments at every corner of the house. It was just super natural for us to just start playing because that's what our family did, and we just started playing together."
About nine years ago, a career in music really started to take shape while heading to the Tamworth Country Music Festival — and ending up in a busking competition. Molly recalls, "Dad got us busking permits, and we didn't know that that automatically entered you into the top 10 busking competition. I think we needed petrol money to get home or something. And, so the next morning, we went busking, and then the next morning we get a call saying we got top 10, and we're like in what competition? Like, what is this? So, we got to play on this huge stage. It was the biggest stage we had ever played on and the biggest crowd we had ever played, too. So, it was a really big milestone for us. And, you know, we were like little chipmunks up there. It was really funny."
The Buckleys have drawn influence from a number of different genres, which has helped them coin the term "Hippie Country." Their songs are a blend of country with "a bit of funk, and rock, and pop," and you can hear it all throughout Daydream. The band tells us that they worked with Phil Barton, who helped write songs with Sarah, and Chad Carlson who is the trio's producer. Sarah explained, "They started saying 'hippie country,' and we were like, oh, that's kinda cool. And, then more people kind of just started naturally saying 'hippie country' without us even knowing what that term meant. But, I think it kind of reflected all of the things that we're inspired by and that we put into our music. 'Cause for us, it's all just about being really authentic and creating music that we love. And, there's flavors of 70s, and 60s, and modern stuff. It's kind of just what we are."
Molly adds, "But, I would say we're very influenced by bands from the 70s. And, we love, like Fleetwood Mac, and the Eagles, the Beatles, and that was something we really wanted to capture on this album, is that live band in a room together, kind of jamming together. So, on the album you'll hear the band is in the room together, and they're playing live. Lachlan's playing guitar, and it has all of our natural instruments. Molly's playing mandolin, it's really us. And so, that kind of mentality of the 70s and bands is something that was really important for us on this album."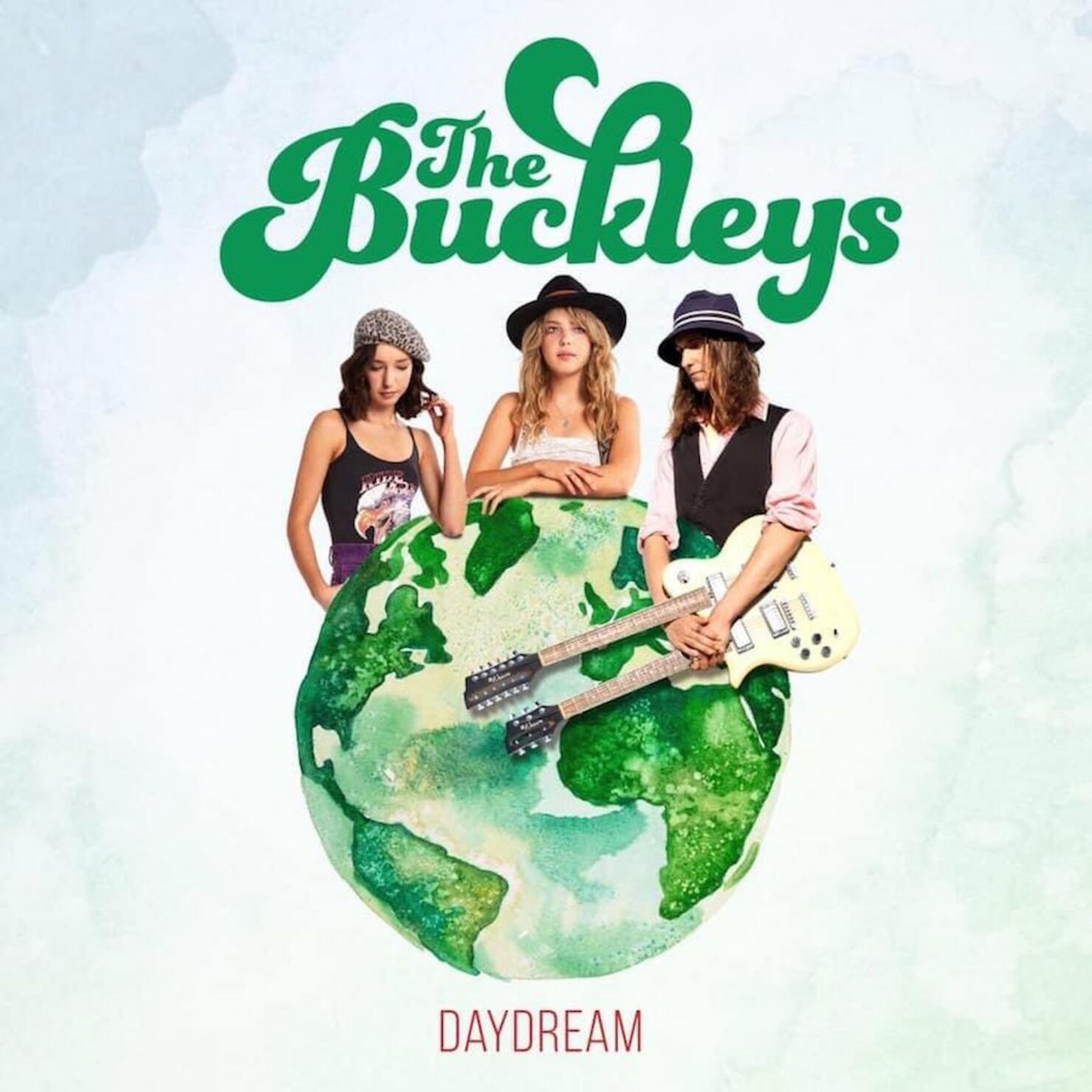 The Buckleys recorded the majority of their album in 10 days in Nashville. Sarah tells us, "Basically it was recorded in 10 days. We wrote a lot of [songs], I wrote a lot of them in the few days leading up to it. But ... I don't know, I was so nervous before we were going into the studio because it's such a big deal to record your debut album, and it's the first that the world's gonna hear from us as a band. And, so we knew how important it was. We wanted to make it just great, and for it to be so us."
"Breathe" was a song written in Nashville with Carlson. Sarah had gone a week ahead of her siblings "just to see what we can cook up," and according to Molly, "ended up re-writing half the album" — and "Breathe" came from those studio sessions. The song was written as the Australian brush fires were going on, and the emotions felt towards her home country poured out into the track. Sarah tells us, "At the same time, when I was over there, the Australian bush fires were happening, and it was really devastating thing, seeing [that] happen to my home country. And I was over in Nashville, and I was just talking about it with Chad. And, he had this little guitar riff that you hear in the beginning of the song, and he just started playing that, and we just kind of ... I don't know, it just came out, and we wrote it, and it was really natural, and a really beautiful song. And, really important for this record, and just adds another layer."
Although they couldn't properly tour this year due to the COVID-19 pandemic, The Buckleys did manage to bring their music to fans across the world as they played live on a virtual tour from the comfort (and safety) of their home. And while their band was quarantining, they enlisted help from their father and younger brother to help them perform.
Sarah explained, "We didn't have a band because everyone was quarantining, so we threw our little brother, who was 12 years old, he's now 13, and our dad on drums, and I quickly learned how to play bass. We had never played with Dylan, our little brother, before and that was, you know, we threw him into the deep end, really, and he came up to the challenge. It was so cool to really just play as as family again, and bring it back to the grassroots. And just, jamming; it was just like a big jam session. It was amazing to have Live Nation support it, and give us their platform to just ... we wanted to bring some happiness to people around the world, and some smiles to people's faces because it was a time where everyone I think needed it, and including us. So, it was just a great all-around experience we're very thankful for."