Cardi B Says Her DMs Have Been 'Flooded' Since Breaking Up With Offset
By Regina Star
September 26, 2020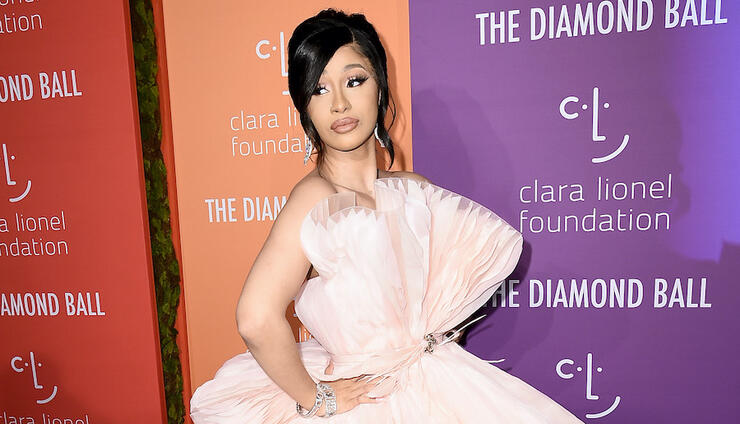 Cardi B has options, but she isn't choosing… not now, at least.
Ever since the "I Like It" rapper broke things off with her estranged husband Offset, Cardi says she's had plenty of suitors sliding into her DMs.
Taking to her OnlyFans in a live video this week, the Bronx native gave fans an update on how she's been doing since filing for divorce from the Migos member after three years of marriage. "You cannot hurt my feelings trying to throw the divorce in my face because, at the end of the day, I decided I wanted to leave," Cardi said in the clip, according to PEOPLE.
"I didn't wait until he cheated on me again," Cardi continued. "I didn't wait [for] another controversy with him being involved. I decided to leave. If I wanted to stay, I could have stayed. I decided to leave."
It was previously rumored that Cardi's decision to leave Offset was because of ongoing cheating allegations, including those speculating the "Clout" rapper had gotten another woman pregnant. Cardi denied those claims, explaining she chose to end her marriage because she was tired of arguing.
Although the "Press" star brags she "could date any man I want," she's choosing to remain single. "My DMs are flooded," she admitted. "I don't actually want to date nobody. I'm so focused on my business that it's crazy."
Cardi and Offset secretly tied the knot in September 2017. According to the Fulton County Magistrate in Georgia, Cardi filed to dissolve her union on September 15, citing irreconcilable differences. Per the docs, the superstar mom is supposedly asking for primary legal and physical custody of their 2-year-old daughter Kulture.
Photo: Getty Images
Chat About Cardi B Says Her DMs Have Been 'Flooded' Since Breaking Up With Offset