Chris Carrabba Pokes Fun Of Guitar Playing Skills After Motorcycle Accident
By Katrina Nattress
September 27, 2020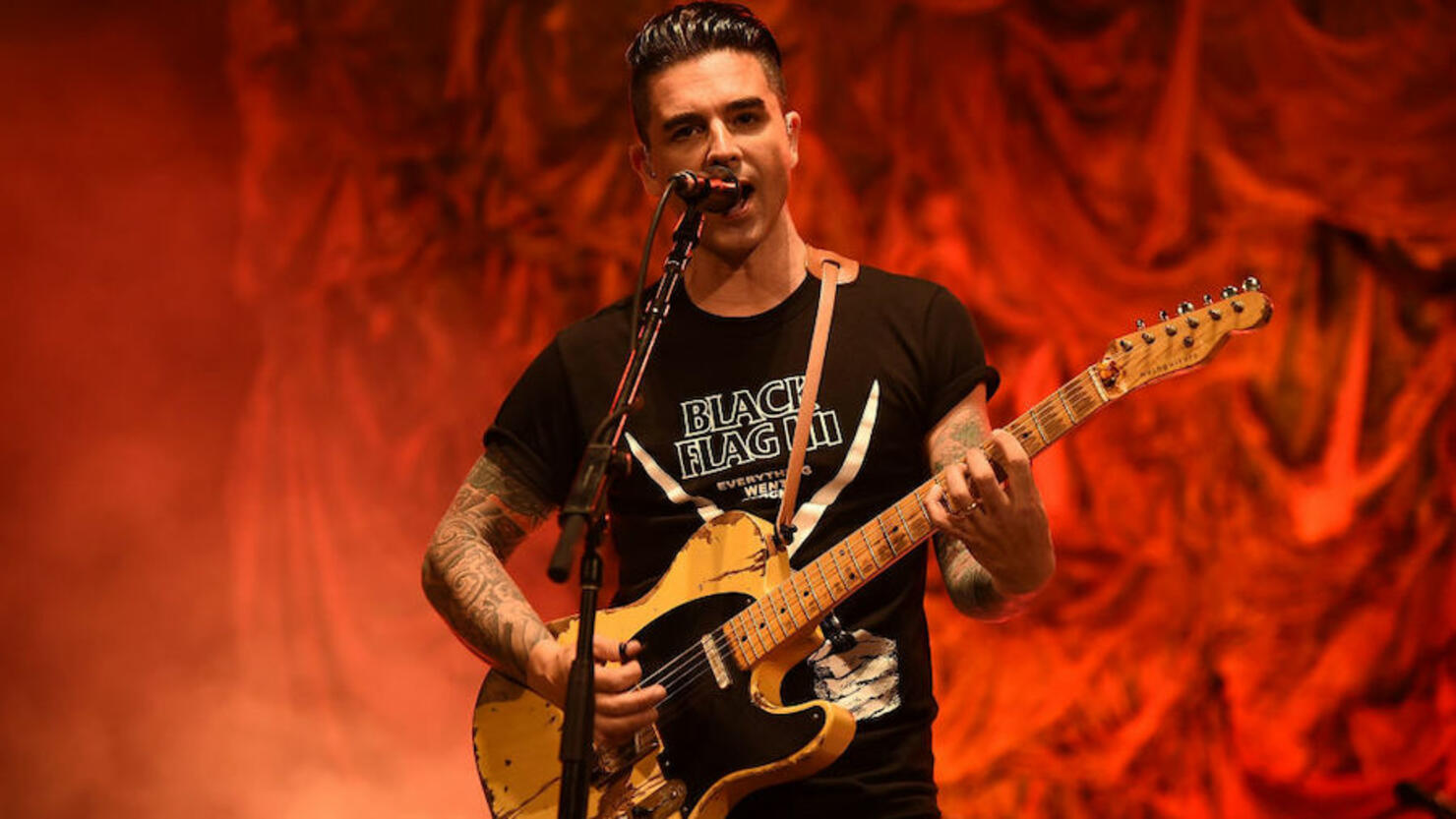 Earlier this month, Chris Carrabba revealed he was relearning how to play guitar following a gruesome motorcycle accident that resulted in two broken shoulders, among other injuries.
"I've been nervous to start the difficult journey of learning to play guitar again...but I've started," he said at the time. "I played for two hours yesterday. Today I can barely bend my arms, let alone lift a guitar. It was worth it."
Over the weekend, the Dashboard Confessional frontman showed fans his progress in a light-hearted Instagram video.
"So I've been working really hard to be able to play guitar, and I'm getting there," he said in the clip, with an acoustic guitar sitting in his lap. "This is 'Vindicated.'"
Carrabba proceeded to play a couple bars of the track and he was, ahem, a little rusty. And he was well aware. "That's just like the record," he quipped.
Honestly, it's impressive he can play at all after suffering such serious injuries.
See Carrabba's post below.
In July, Carrabba showed fans the site of the crash in an Instagram video.
"Six weeks ago this ditch is where I was laying," he said in the clip. "There's bits of car from different accidents that've been in the same spot, and I think I was laying down there somewhere [points camera to location]. There's the tree that I missed, there's the other tree that I missed."
"I'm really lucky. I'm really lucky to be alive," he concluded his message.
Photo: Getty Images