Anitta Says She Didn't Know Cardi B Hopped On 'Me Gusta' Until Last Minute
By James Dinh
September 29, 2020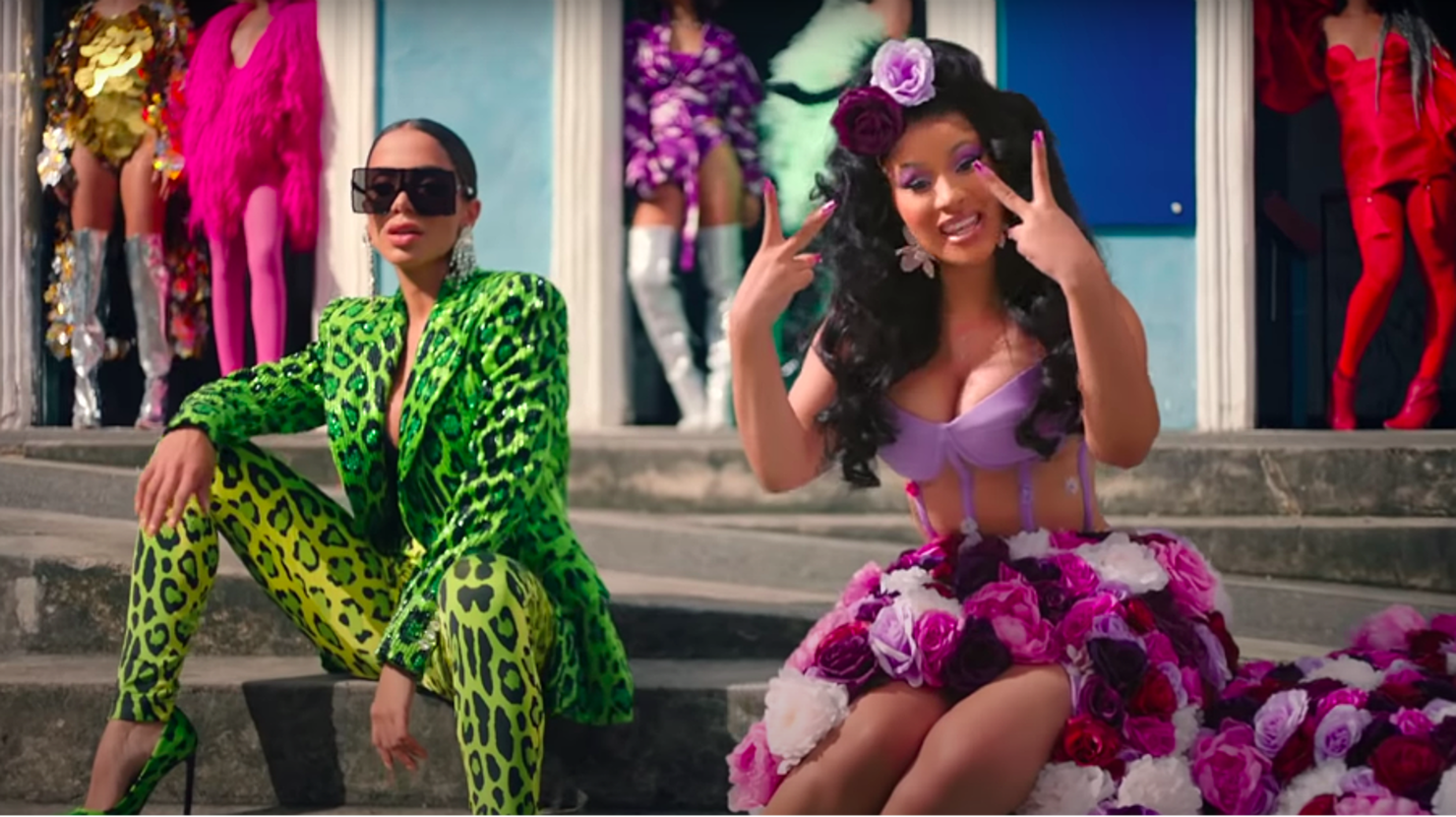 Anitta and Cardi B have been in the studio before, but the former didn't realize that the Bronx rapper had actually hopped on her new single, "Me Gusta" until mere weeks ago.
In honor of Latinx Heritage Month, the Brazilian pop star recently participated in a Pero Like Instagram Live session, where she spoke about how the track came to be. "We didn't know that we were going to have Cardi on the track. I was, like, really shocked. It was a surprise that my manager did to me," she told Pero Like producer Iván Emilio of the song, which also features Myke Towers. Recorded in 2019, with its accompanying music video filmed in Brazil at the top of the year, "Me Gusta" had been delayed for quite some time, but the pop star admitted that she didn't hear the Cardi B-featured version until recently.
As the story goes, her manager called her less than three weeks ago to listen to the final mix of the track before submission. Little did she know, the newly-mixed version of the dance track featured the rapper. "I was listening and then Cardi's voice [appeared] and I couldn't keep my mouth shut. I didn't even know she was going to do it. It was crazy," she recalled.
Asked what she's learned from Bardi, Anitta said that the rapper's personality remains her most shining quality. "She's humble. She's just herself and I love it. I love being like this, too," she said, before shouting out her relationship with the Bardi Gang. "I also noticed that she's very, very close to her fans and I love it. 'Cause I thought my fans were freak in a positive way. They are on everything. They know about everything. They are always searching on different things. Her fans are the same. I feel such a connection between us and I really liked it."