How Cleveland Is Preparing For The Presidential Debate
By Kelly Fisher
September 29, 2020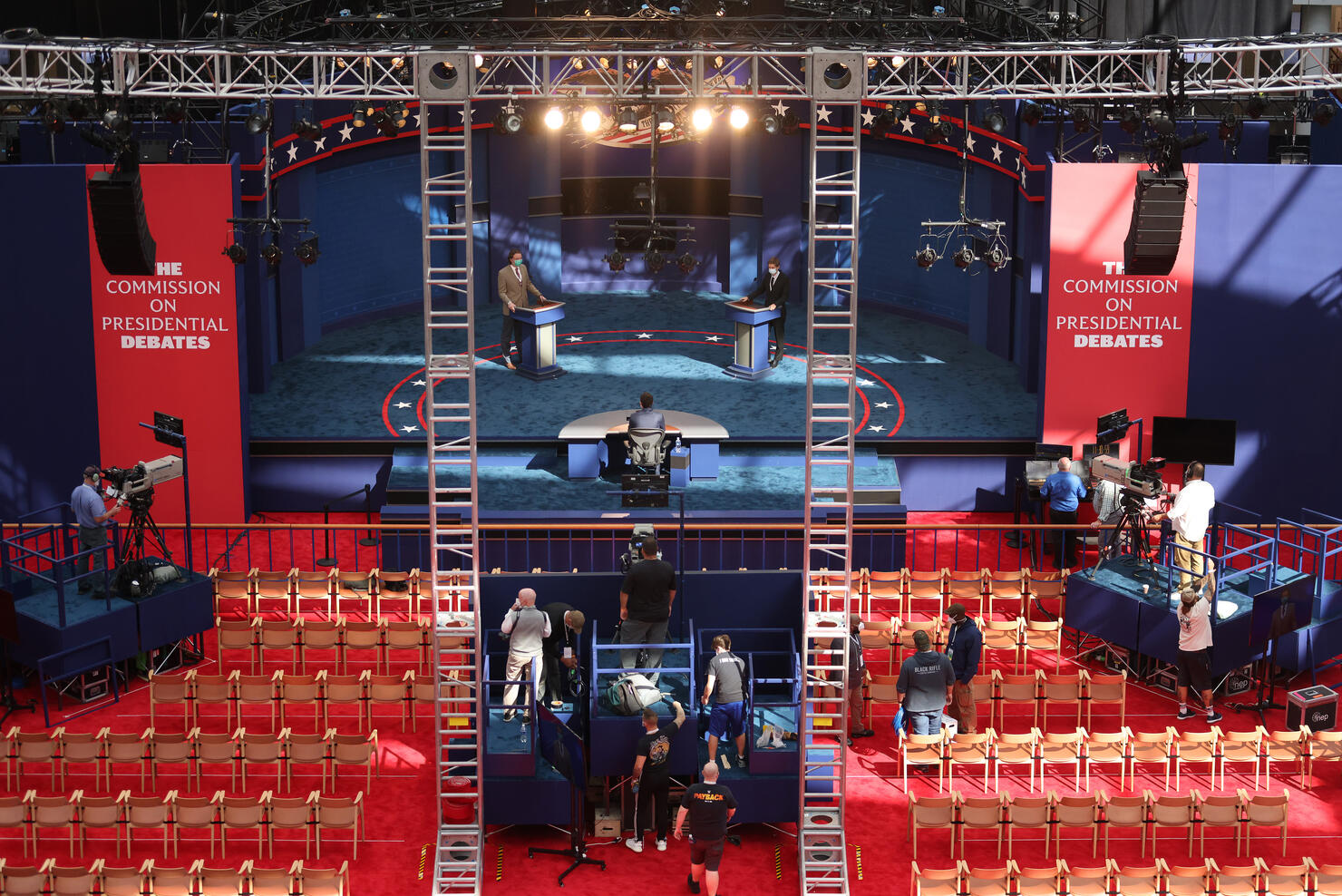 Cleveland is gearing up for the first presidential debate Tuesday evening (September 29) between Donald Trump and Joe Biden.
The debate will begin at 9 p.m., hosted by Case Western Reserve University — on its campus — and the Cleveland Clinic.
Preparations include street closures, business closures, ensuring COVID-19 guidelines and taking precautions in case of protests, among other plans.
Cleveland's 19News broke down street closures and durations, some starting on September 22 and some remaining closed until Thursday (October 1).
Some of the closures on that list include Chester and Euclid Avenues eastbound at E. 89th St., southbound on E. 90th St. from Hough Avenue, the driveway into the Cleveland Clinic campus from E. 105th Street and others.
Rather than drawing crowds, officials limited the number of tickets available to this debate to adhere to social distancing and other guidelines in place to mitigate the spread of COVID-19.
Although Cleveland Mayor Frank Jackson said there haven't been any permits pulled to hold a protest, officials are still prepared for them, 19News noted. That includes Gov. Mike DeWine's activation of 300 Ohio National Guard members to "ensure a safe environment."
The debate starts at 9 p.m. and is expected to run about an hour and a half. Polls show about 74% of voters are expected to watch.
Photo: Getty Images