Cleveland Police: Debate Demonstrators 'Mostly...Peaceful,' 4 Arrested
By Kelly Fisher
September 30, 2020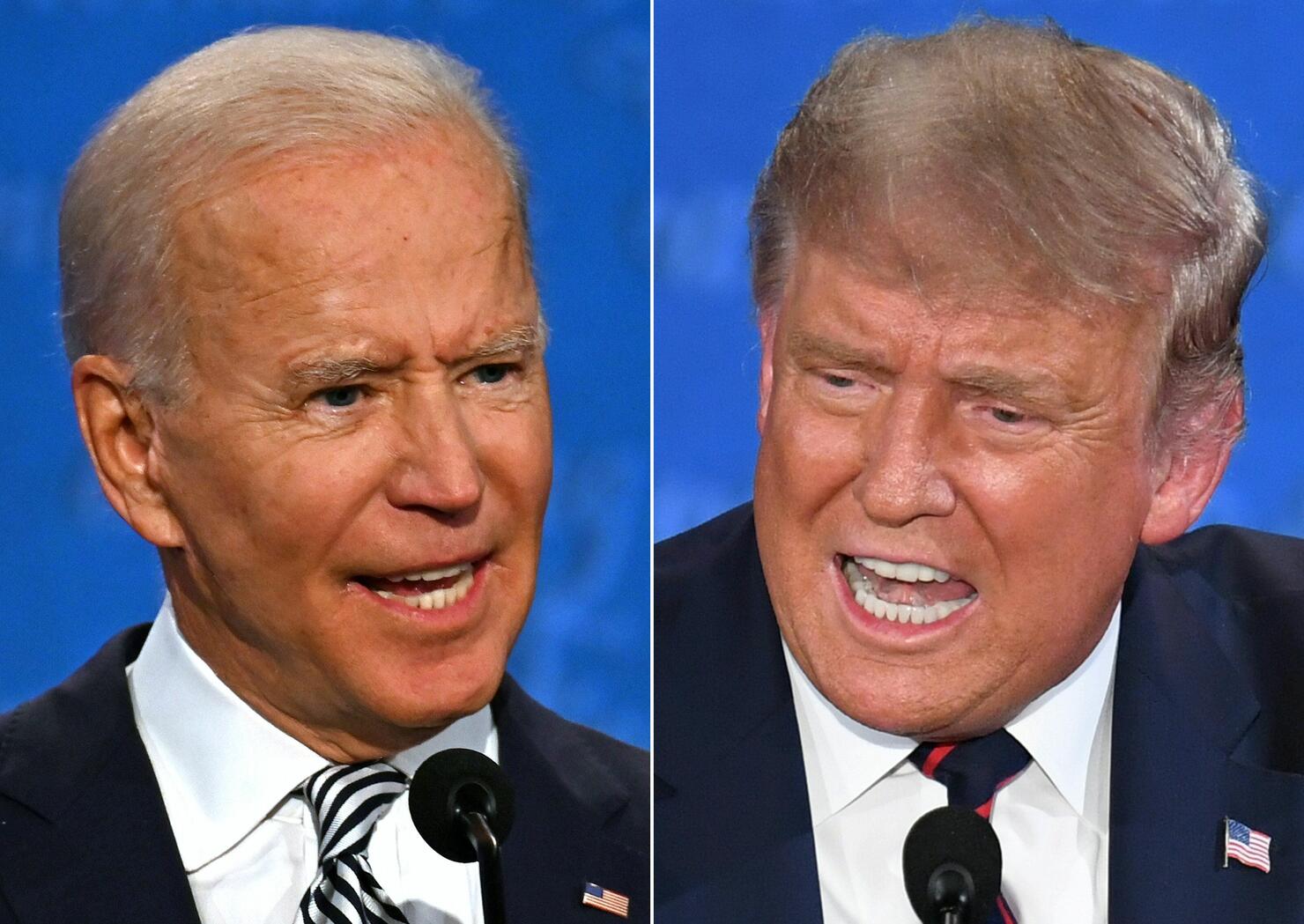 Cleveland police said there were no major incidents in the city Tuesday night (September 29), when President Donald Trump and former Vice President Joe Biden faced off in their first debate at Case Western Reserve University.
Demonstrations were "mostly lawful and peaceful," according to law enforcement.
As of 11 p.m., four were arrested, News5Cleveland reported.
Officials prepped for protesters in connection with the debate in Cleveland, hosted by Case Western Reserve University and the Cleveland Clinic, including with barricades calling in the Ohio National Guard.
Demonstrators gathered Tuesday evening, including healthcare professionals donning masks and white coats, waving signs reading "SAVE THE NEXT 200,000; DOCTORS FOR BIDEN."
Signs referenced the death toll of the COVID-19 pandemic, which has exceeded 200,000, according to the Centers for Disease Control and Prevention.
Others chanted "Trump lied, people died," and "here's the deal, science is real."
"Lives are at stake and democracy is at stake," Dr. Arthur Lavin, a member of Doctors Organized for Healthcare Solutions, said to News5Cleveland. "We outperformed the world just a few years ago now were one of the worst performers in the world now the doctors in your community are coming out here on the streets to say it's time to change that."
The Cleveland Police Department is expected to provide further updates Wednesday (September 30).
Photo: Getty Images