Sammy Hagar's Birthday Bash This Year Will Be Virtual
By Andrew Magnotta @AndrewMagnotta
September 30, 2020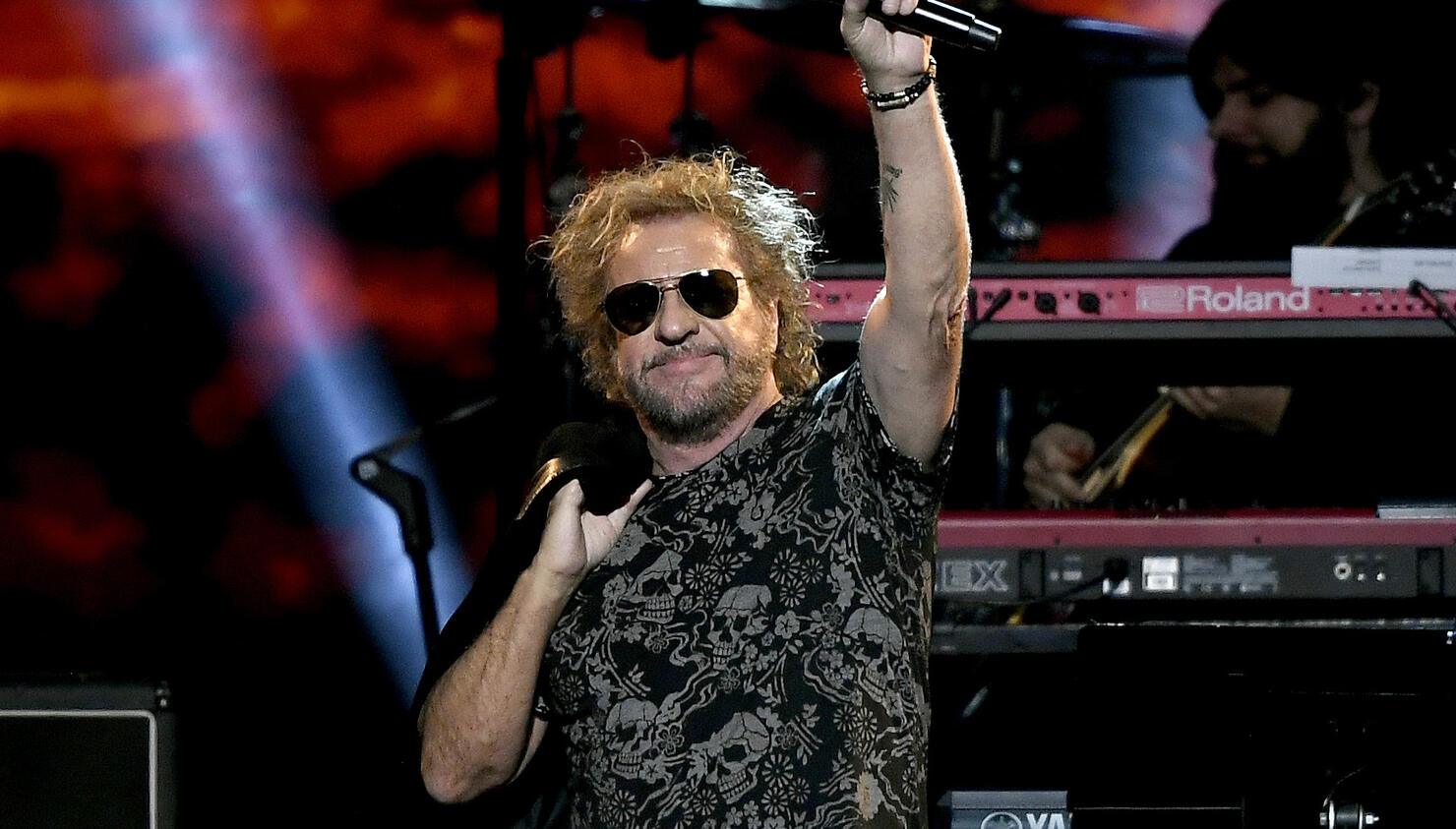 Sammy Hagar loves throwing a big party, and for many years the singer has invited fans to attend his annual birthday blowout in Mexico.
While this year's event will look different due to the COVID-19 pandemic, Hagar hopes to bring the celebration to even more people via pay-per-view on Saturday, October 17, at 9 p.m. Eastern time via nugs.tv.
The Red Rocker says the party this year will be a socially-distanced affair headquartered on Catalina Island, California, and he's hoping to make the best out of an unprecedented situation.
"I have been trying to make the birthday bash available to anyone and everyone for over 20 years," Hagar said via a press release. "The way I see this unbelievable gift under the dark cloud of COVID-19 is, we all had to roll up our sleeves, put on our thinking caps and this beautiful wonderful exotic island sitting right in front of our faces gave us the thumbs up."
Hagar and The Circle will be performing at the event, alongside an assortment of surprise special guests.
An HD feed of the live stream costs $24.99, while the 4K version costs $49.99. Pre-sale tickets will be available starting Oct. 6 via nugs.tv.
The Los Angeles County Sheriff's department has pledged to enforce social distancing at the live event and that no in-person viewing will be allowed on land. The department noted in a statement that the "only way it can be viewed in person is to be on a boat."
"It's going to be hard to beat the parties we've thrown for nearly 30 years in Cabo, but I have a good feeling about this birthday bash," Hagar added. "Come join the party – for the first time we all get to be there. It's coming via PPV from the beach to your house! Are we having any fun yet?"
Hagar, 72, initially planned 2020 to be his busiest year of touring in decades, and probably his last year of large-scale touring.
In June, the former Van Halen frontman was quoted by Rolling Stone as saying he would risk his health amid the coronavirus pandemic if it would help get the economy back on track.
He later clarified that the interview in question was conducted in early-May, when it seemed like the U.S. was having success in efforts to flatten the COVID-19 hospitalization curve. He added that his priority was to do his part to get his employees "back to work in a safe and responsible way..."
Photo: Getty Images