Eric Church's 'Hell Of A View' Is A Song For The 'Reckless' Lovers
By Blake Taylor
October 4, 2020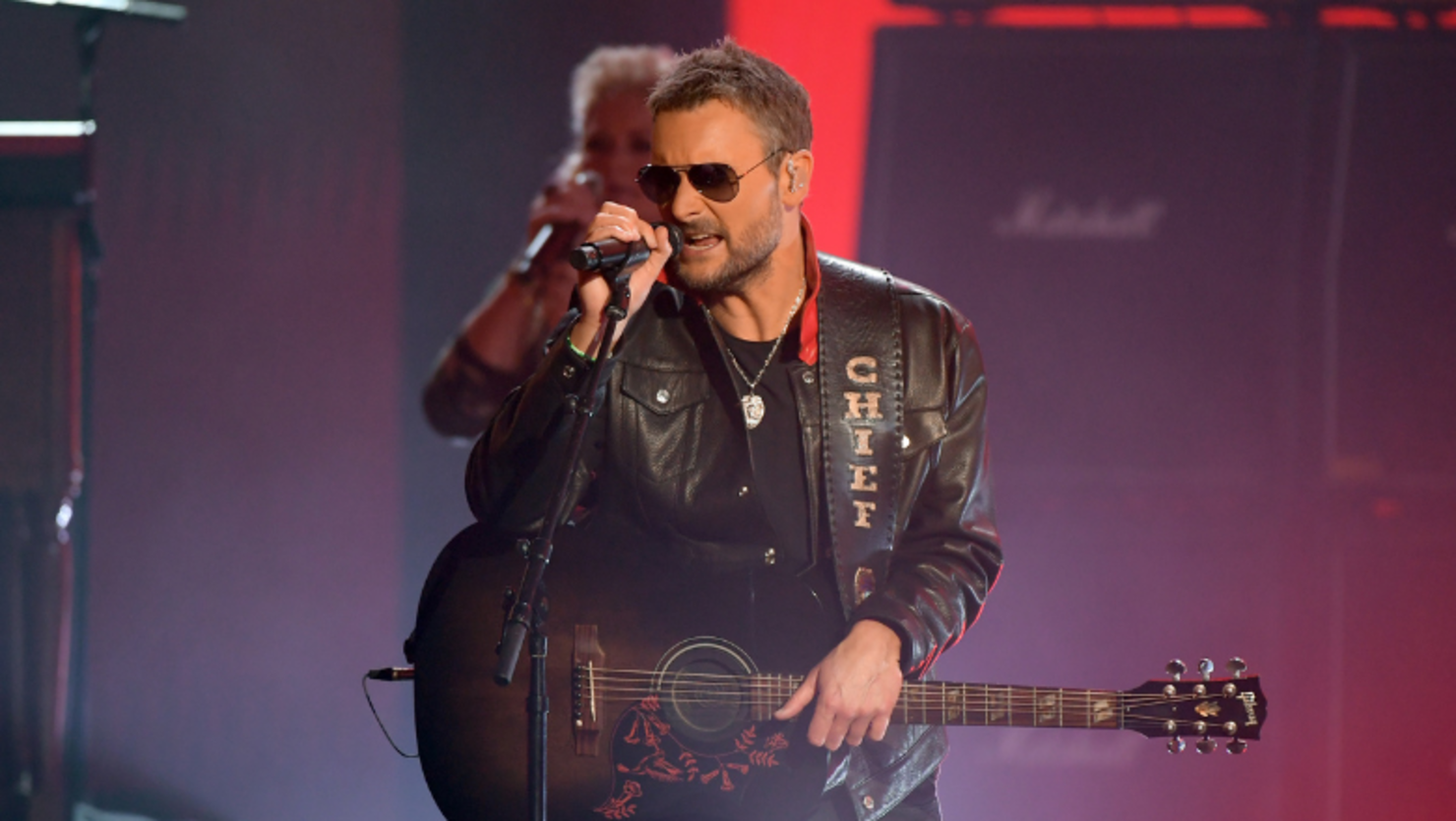 Eric Church is giving fans another taste of new music with the release of his new song, "Hell Of A View" on Friday (October 2). The mid-tempo track, written by Church alongside Casey Beathard and Monty Criswell, depicts a "reckless" couple who leaves their hometown to chase their dreams together.
"This ain't for everybody / Toes hanging off the ledge / Like we got nothing to lose," Church sings in the chorus, accompanied by longtime backing singer Joanna Cotten. "Ain't always heaven baby / This living on the edge / You holding me holding you / It's a hell of a view."
"Hell Of A View" is one of the 28 new songs Church wrote and recorded earlier this year for his yet-to-be-titled new upcoming album.
"We secluded ourselves in the mountains of North Carolina, and I would get up in the morning and write a song, and we would record the song that night," Church previously said of a writing retreat. "And the thinking was, we would remove all the barriers of what people think, or a publisher thinks, or a label thinks. It was really letting creativity be creativity."
Earlier this year, Church released "Stick That In Your Country Song," as the first single from his upcoming album. Additionally, in February he debuted a song called "Jenny" during the Country Radio Seminar in Nashville, which was followed by his April video debut of "Through My Ray Bans." Church has also shared "Never Break Heart," "Bad Mother Trucker" and "Crazyland" with fans.
Church's highly-anticipated new album will follow-up 2018's Desperate Man. Stay tuned for more details to come on Church's next album.
Photo: Getty Images