David Guetta Recalls How His New Sia Collab Started With A Simple Text
By James Dinh
October 5, 2020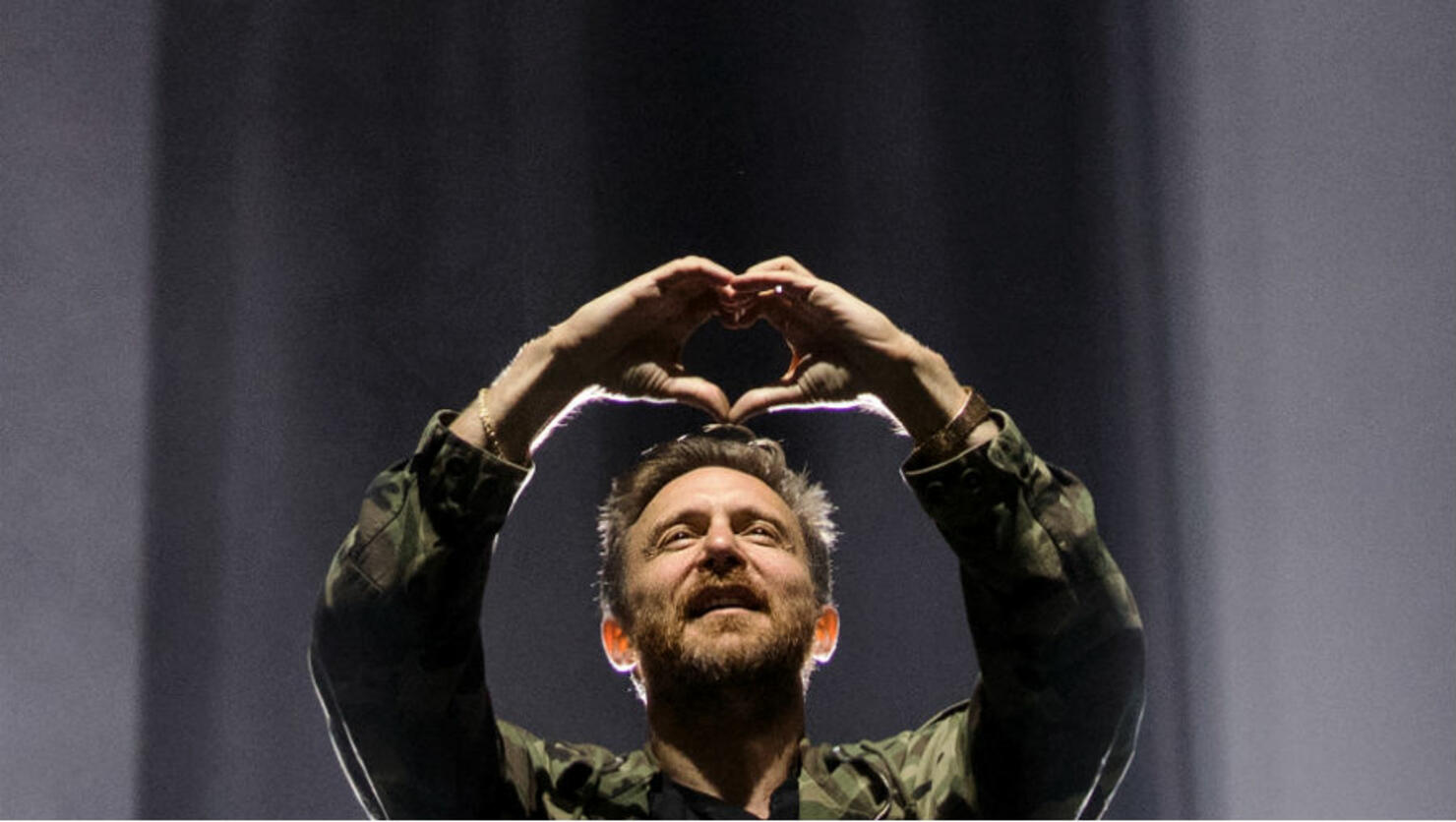 It all started with a text message. Like the rest of us, David Guetta had been feeling the impact of 2020 and wanted to create a song that would relieve some of the heaviness of this past year and spread happiness. To accomplish that goal, he turned to his longtime collaborator Sia for what is their ninth — count them — ninth collaboration called "Let's Love." Inspired by a moment in time when music was "the most happy," per the hitmaker, the dance track hears the super-producer round up the narrative at hand and his love for '80s music for three minutes of retro euphoria.
"We didn't have to do many sessions because she's a beast. I texted her this idea and 24 hours later, I had a song," Guetta told iHeartRadio of the synth-heavy track, which was originally written as a ballad. "It took me a long time to produce it, but during this time, yes, I was doing some sessions out every day. It's funny. I took a little time off, but in one week, I'm studying again and programming each day, a Zoom session, and I actually love it. Some of my colleagues don't because, I get it, there's nothing like being in the studio together, but I feel like there's something about working from home that takes the pressure away."
Almost in double digit territory for their collaboration count, Guetta said that the pair still continue to inspire and surprise each other after all these years. In this case, it was also their mutual love for Pat Benatar that inadvertently helped with the creation of "Let's Love." "We inspire each other a lot, so it's really nice sometimes, and surprising. Even on this vacation, she was very surprised," he recalled. To push its release, "Let's Love" recently received an appropriately-themed '80s-adventure/romance music video, which was directed by Hanna Lux Davies, to pair with the momentum of its 20 million streams and counting.
Guetta, who is currently at home in London, said that while he appreciates the ease of making music in his house, there is an increasing urge to think about how nightlife culture will fare once the pandemic is over. "Listen, I cannot stop thinking about when everything is going to open, how crazy parties are going to be," he said. "This is when I'm feeling down, like, 'Oh, I miss being on stage or at this." I'm like, 'Okay, but imagine 2021, when I'm going to get on stage.' It's going to be the year that is going to be the craziest of our life. For sure. People are going to go insane. This is what I'm feeling and I'm an optimistic person."
In the meantime, Guetta is remaining focused on his craft and family. In an effort to make the most of quarantine, the DJ said that he's also learning how he wants to pivot the pace of his career once the lockdown is complete. "It made me want to change the way I make music because I'm in some of the most creative moments of my life, musically. The reason is simply that, I'm putting the time into it," he confessed. "This is what I understood because, of course, this lifestyle of making music on the plane, in the hotel between two shows, yes, it works, but it's not the same. This is what I'm learning. I need also to take time and be three months in a room and not doing anything else than making music."