Dr. Jill Biden To Make 2 More Stops In North Carolina
By Jason Hall
October 5, 2020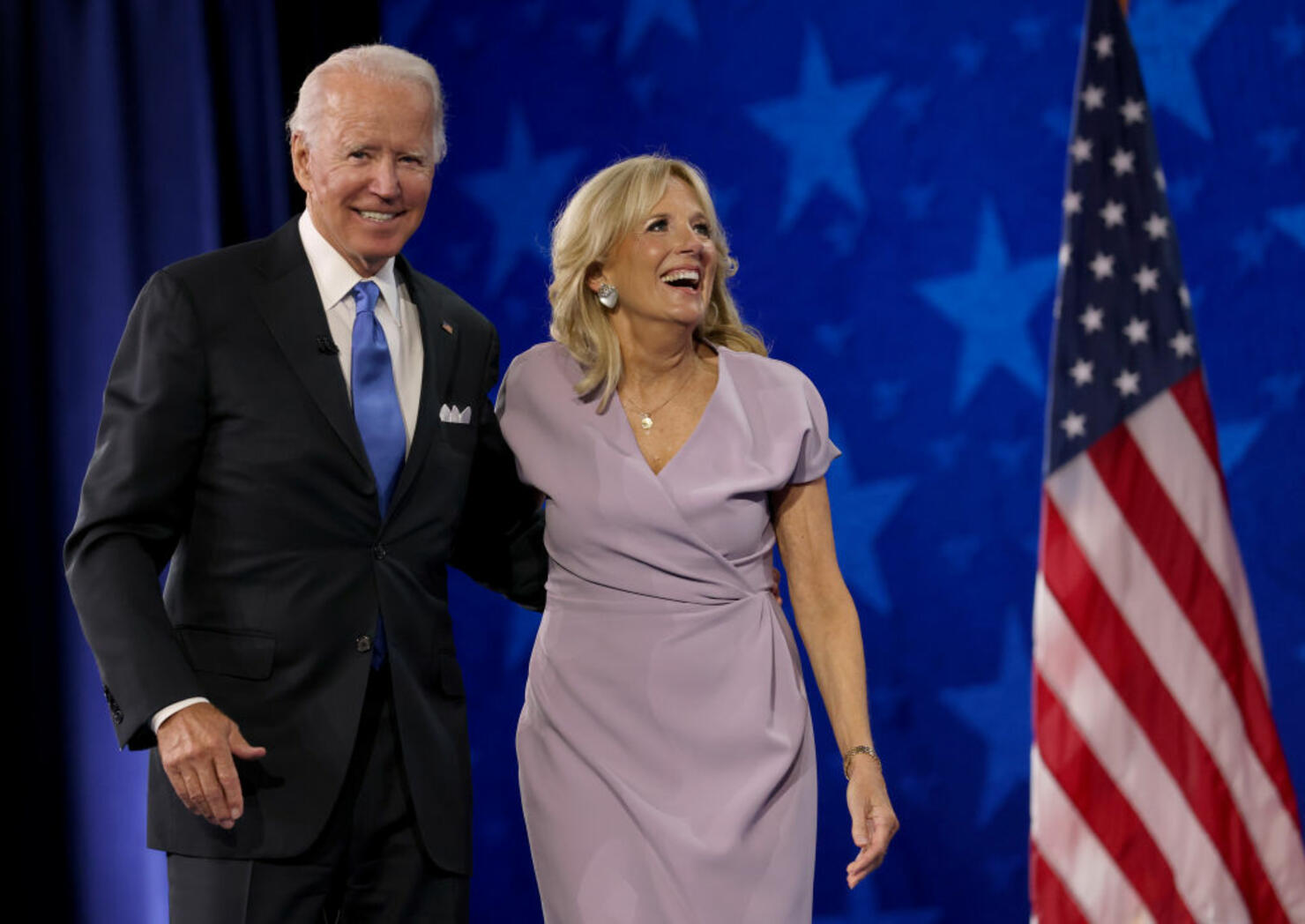 Former second lady Dr. Jill Biden will reportedly make two more appearances in North Carolina on Tuesday.
Dr. Biden is scheduled to appear in Greenville for a "Get Out the Vote" rally at Pitt Community College and later meet with veterans and military families in Fayetteville to campaign for her husband, former vice president and current Democratic presidential nominee Joe Biden, ABC 11 reports.
The "Get Out the Vote" rally in Greenville is scheduled for 12:05 p.m. and the meeting with military veterans and families in Fayetteville is set for 2:25 p.m. Specific locations were not mentioned in an email sent to ABC 11 by the Biden-Harris campaign.
Dr. Biden previously held a virtual meeting with working North Carolina parents in September, which focused on challenges parents face while balancing a work schedule with helping their children with virtual classes amid the COVID-19 pandemic.
The state of North Carolina is expected to be targeted by both Joe Biden and President Donald Trump leading up to the November 3 presidential election, with polls currently projecting Biden to have a slight lead over Trump.
Last month, Biden made his first campaign appearance in North Carolina at a Black economic summit. Democratic vice presidential nominee, Senator Kamala Harris, also made an appearance in Raleigh last week.
In 2016, President Trump won North Carolina and his campaign has reportedly said it will be a must-win state in order to be re-elected, ABC 11 reports. Trump and Vice President Mike Pence have both made several visits to North Carolina in recent weeks, which included a rally in Winston-Salem on September 8, as well as stops in Charlotte for the Republican National Convention and Asheville to meet with North Carolina farmers hours later last month.
Early voting in North Carolina is scheduled to being on October 15, several weeks ahead of Election Day.
Photo: Getty Images