Machine Gun Kelly Scores First No. 1 Album With 'Tickets To My Downfall'
By Katrina Nattress
October 5, 2020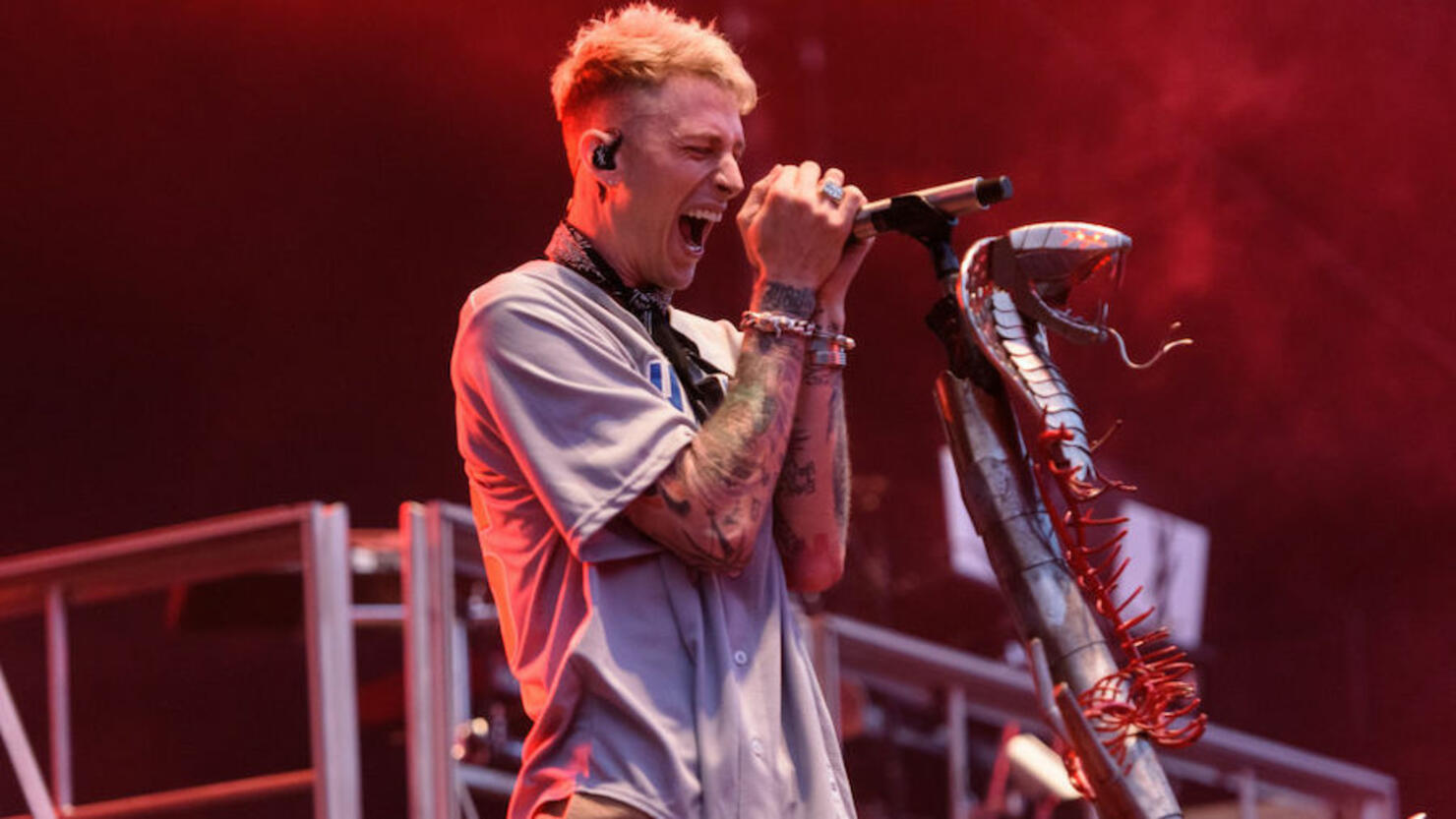 Machine Gun Kelly dropped his pop punk album Tickets To My Downfall on September 25, and fans are loving it. So much so that it sold 126,000 units, 63,000 of which were pure sales, in its first week. The impressive numbers shot the album to the top of the Billboard 200 chart, scoring the rapper-turned-rocker his first No. 1 album.
MGK celebrated the feat on Twitter while thanking fans. "the journey is a marathon, but this week was a race..." he wrote. "i owe the fans everything for pushing so hard but you did it!! let's celebrate now and again when touring opens up"
He also retweeted Billboard's announcement, admitting he's waited his whole career to repost the news.
See his posts below.
Though unable to tour right now, MGK and blink-182's Travis Barker (who produced the album) celebrated the release of Tickets To My Downfall by playing it in its entirety during a special livestream from The Roxy last week. MGK will also be performing his 2019 album, Hotel Diablo, on October 8. Get more info about that show here.
MGK has been raging all weekend after it was presumed his album would hit No. 1. He shared his reaction when he got the call on Instagram stories, and smashed a cake shaped like the pink guitar on the album cover on a random car. Speaking of cars, he also kicked out the front window of his friend Mod Sun's car while blasting the album in the streets of LA. See all the shenanigans below.