Rick Ross Flies To Colombia For A New $10K Smile
By Hayden Brooks
October 6, 2020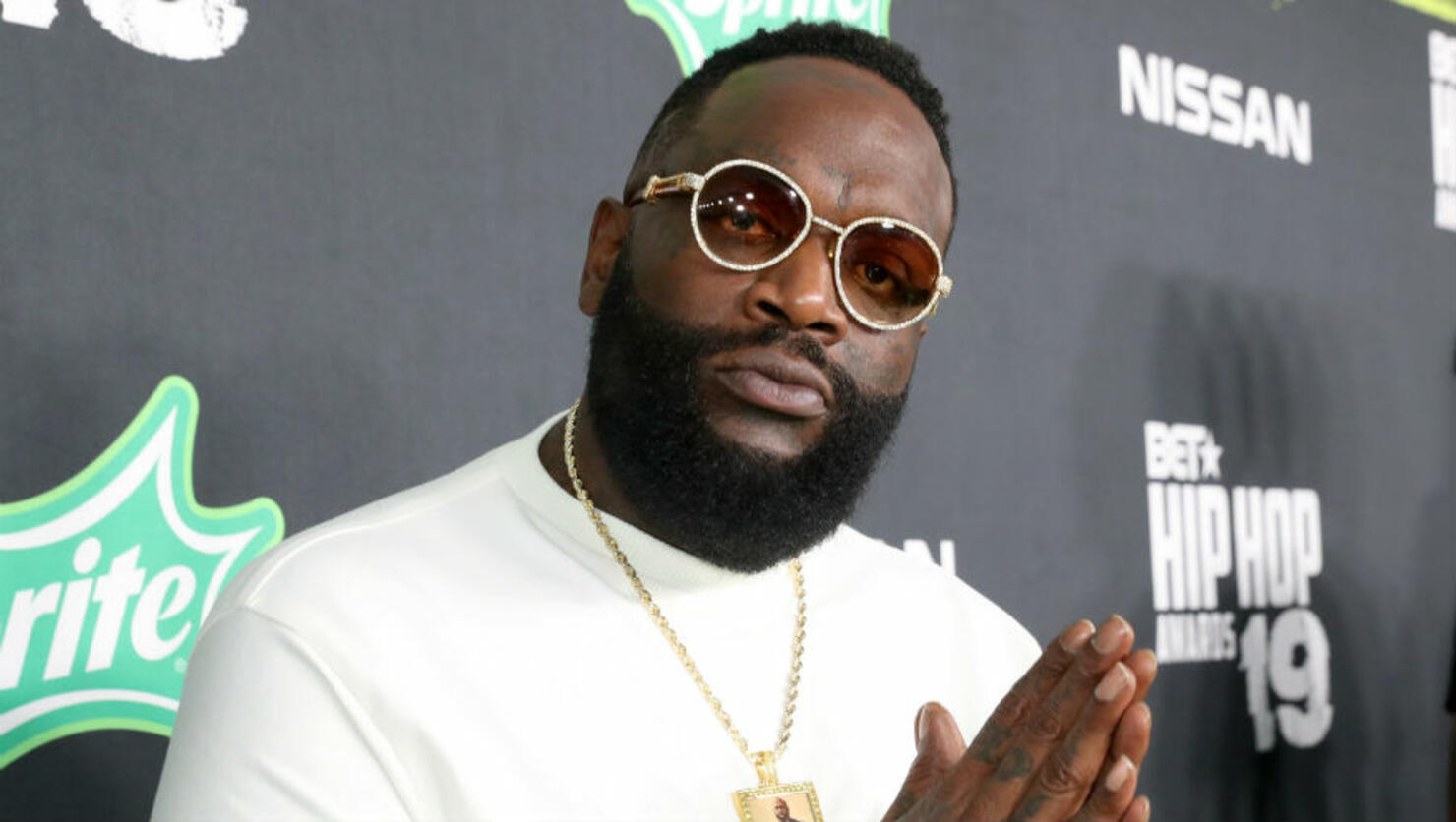 Rick Ross is showing off his pearly whites after a recent trip to Colombia.
As per TMZ, the rapper, 44, recently flew out to Colombia for an appointment with renowned Colombian dentist Dr. Mario Montoya, who performed a six-hour procedure to give Ricky Rozay a brand-new smile. The celebrity gossip outlet reported that the procedure included 12 porcelain veneers on top with 12 matching veneers on the bottom. The work typically costs $10,000 but the rapper reportedly received the procedure for free.
Afterward, Ross took to social media to show off his new smile and it's clear that Dr. Mario Montoya knows what he's doing. "You already know. You the best at what you do," the rapper said in a video with the dentist. "I can rock with the finest. I can only be with the best. So everybody who wants to step their game up, the time is now. Get your sh*t together." Dr. Montoya previously worked on Tekashi69, who also flew down to Colombia to work on his smile during a five-hour appointment.
Ross is currently putting the finishing touches on his upcoming album, Richer Than I've Ever Been. He recently told fans that the follow-up to Port of Miami 2 is "ninety-five percent" complete.