Morgan Wallen Addresses Maskless Partying & Being Cut From 'SNL'
By Taylor Fields
October 8, 2020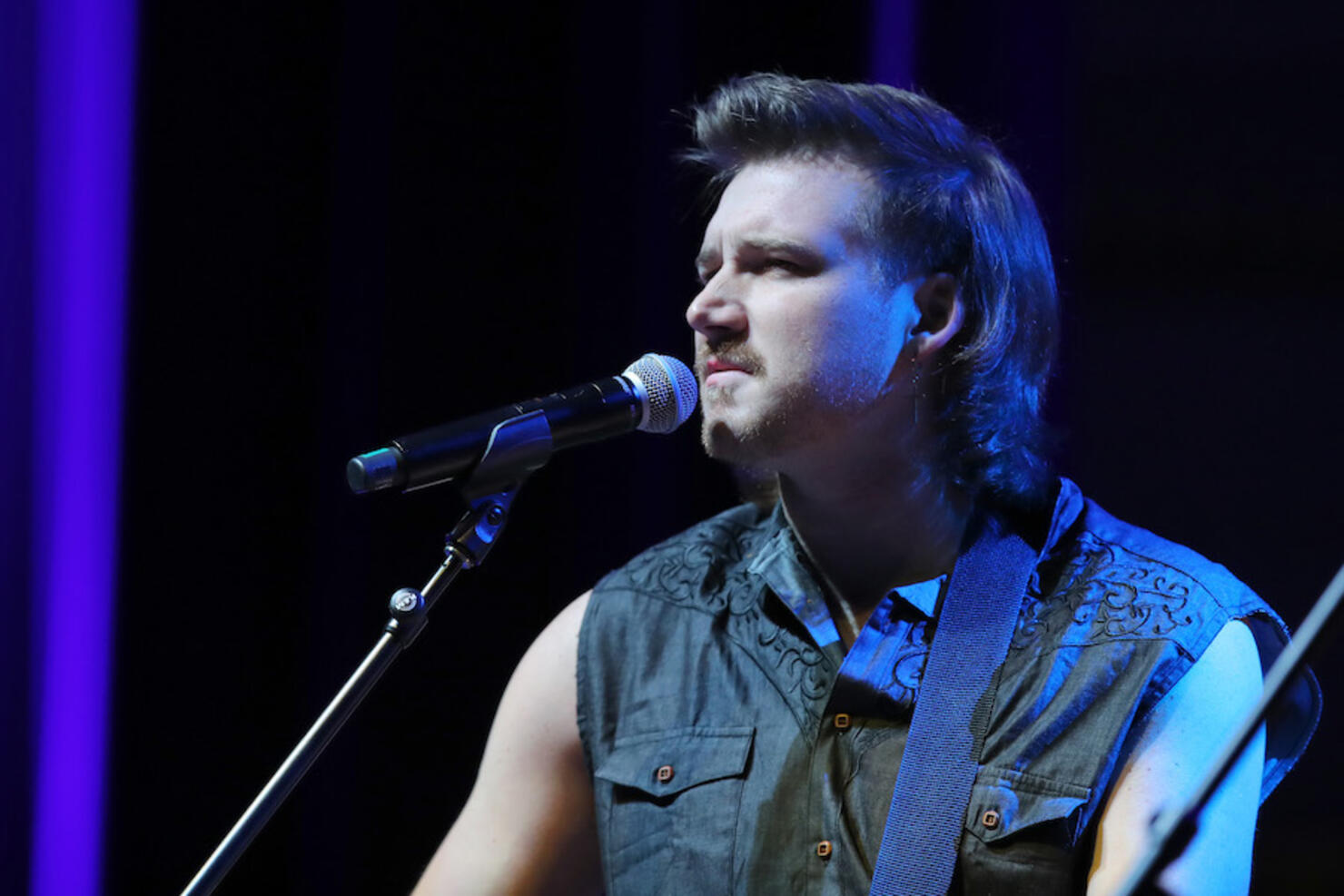 Morgan Wallen will no longer be making his Saturday Night Live debut this weekend after the country singer/songwriter came under fire for partying, taking shots, kissing women and more at a Texas A&M football game, all without wearing a face mask.
After learning he was no longer performing on SNL, Wallen addressed the now-cancelled musical guest appearance, as well as his actions surrounding the maskless partying in a video posted to his Instagram. In the video, he called his actions "shortsighted" and that he "respects" SNL's decision to pull him from the show. He also added that he's "lost" himself and revealed that he is taking a step out of the spotlight to "work on [himself]." Read his full message below:
"I just wanted to let you know ahead of time that I actually did write some stuff down because I got a lot to say, and this is something that I take serious and I don't want to miss anything that's in my heart. So, if you see me looking away from the video for a second, that's why. I'm in New York City in a hotel room. I was getting ready for 'SNL' this Saturday, and I got a call from Michelle letting me know that I will no longer be able to play. And that's because of COVID protocols, which I understand. I'm not positive for COVID, but my actions this past weekend were pretty shortsighted and they've obviously affected my longterm goals and my dreams. I respect that show's decision because I know that I put them in jeopardy and I take ownership for this. I'd like to apologize to 'SNL,' to my fans, to my team for bringing me these opportunities and I let them down. And on a more personal note, I think I have some growing up to do."
He added, "I think I've lost myself a little bit. I've tried to find joy in the wrong places and I don't know, it's left me with less joy. So, I'm going to go try to work on that. I'm gonna take a step back from the spotlight for a little while and go work on myself. I wished I could have made country music and my fans proud this Saturday, but I respect the decision once again. And Lorne Michaels actually gave me a lot of encouragement. He let me know that we'll find another time to make this up. So that means a lot to me. Thank you for that. And lastly, I know that I'm taking some heat, a lot of heat, but I just wanted to let you guys know that your messages of encouragement haven't gone unnoticed either. It may be a second before you hear from me for a while, but I'm gonna go, I'm gonna go work on me and I appreciate y'all respecting that and I'll talk to you soon. I love you."