Quavo Reveals His First DM To Saweetie, Wins 'How I Pulled Up' Challenge
By Peyton Blakemore
October 8, 2020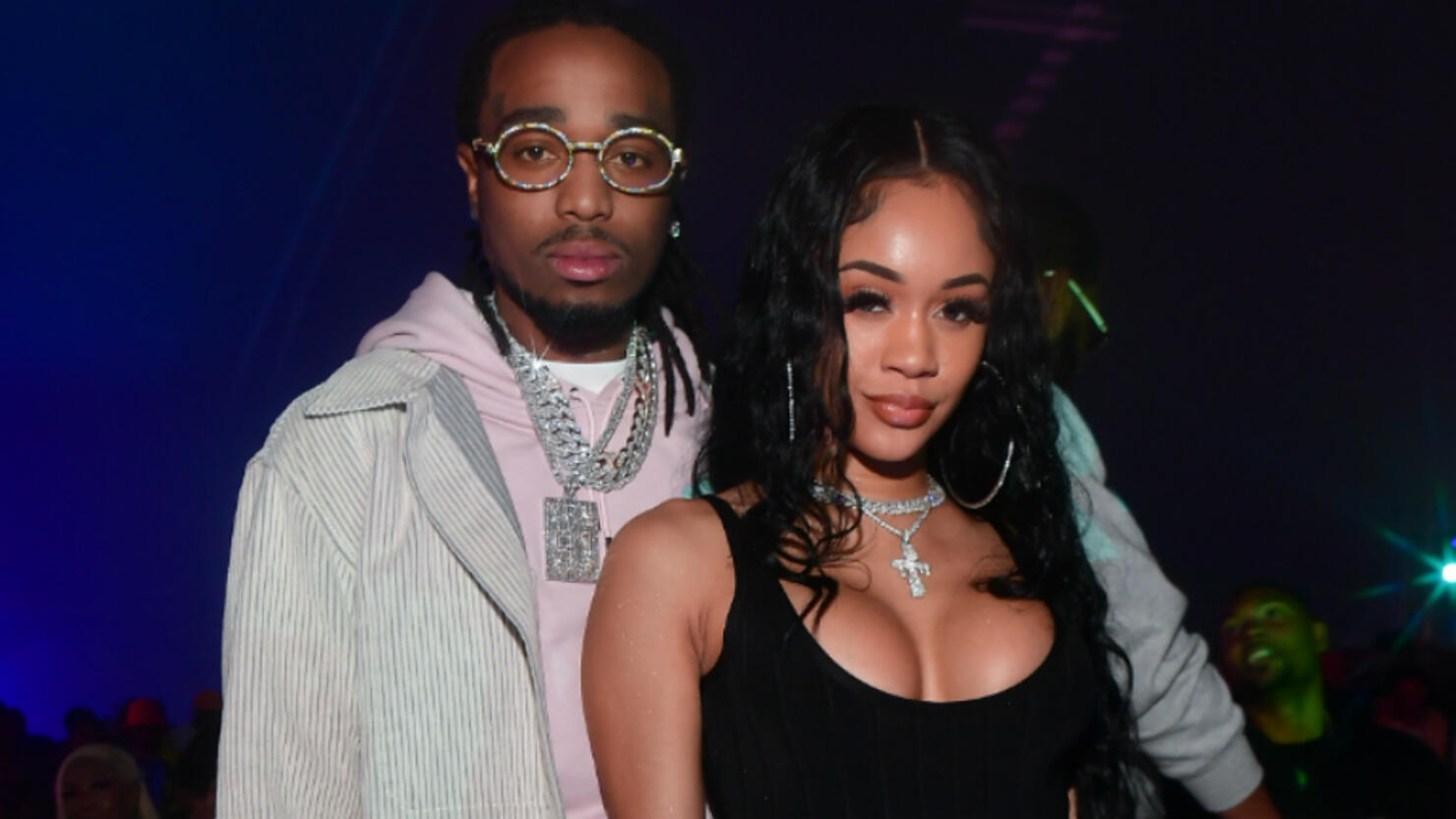 Quavo and Saweetie truly are modern-day relationship goals.
In honor of what has become Black Twitter's challenge of the moment— the "How It Started vs. How It's Going" challenge a.k.a "How I Pulled Up vs. How We Coming" challenge — the Migos rapper revealed how he and Saweetie's relationship began. While Quavo previously shared that he shot his shot by sliding into the "Tap In" rapper's direct message back in March 2018, his Tweet for the challenge, was the first time he shared an actual screenshot of what initiated his relationship with his now-girlfriend of over two years.
As shown in the screenshot, Quavo sent Saweetie a snowflake emoji, which she replied to by sending a steaming bowl emoji, a reference to Migos' hit "Stir Fry."
"u so icy Ima glacier boy," Quavo then wrote, prompting Saweetie to respond: "was hannin then."
In honor of the challenge, Quavo also shared a recent selfie of him and Saweetie. "HOW I PULLED UP: HOW WE COMING," he captioned the post.
Back in July, the famous couple opened up about their relationship to GQ, sharing the story of how they met and detailing how they've grown since meeting one another.
"I seen her on my Explore page," the Migos rapper recalled of the first time he saw the Icy Girl. "I was like, 'Damn! Who is this?' So I did my research and I DM her. I was like, 'How she going to call herself icy and she don't talk to me?' "
"So I slid in her DM," he explained. "I told her, 'You an icy girl, you need a glacier boy.' "
"He sent me the snowflake [emoji]," Saweetie added, "and I sent him the stir-fry back."
After a few date hiccups —Saweetie ghosted him at one point and Quavo took her on a date that ended with them getting separated after a fight broke out — the two eventually became inseparable. So much so, "what came up more often than anything else" during their GQ interview "was how their relationship had changed them both for the better."
"Growing up I struggled with communication, and he has taught me to be a better communicator," Saweetie said. "I feel like I'm growing and I'm maturing because of him—not the music, not Saweetie, but Diamonté.… I don't know how I would be as a person if I would have never met him."
Quavo also gushed about their love, saying, "When she talk to me and when we started talking to each other, the Saweetie sh*t go out the window and the Quavo shit go out the window. I give her Quavious. I give her what my mama calls me. I don't let people inside my life, and I let her inside. And she's helping me grow up. She's showing me how to love a woman."
Photo: Getty Images