Selena Gomez 'Went Into A Bit Of A Depression' At Beginning Of The Pandemic
By Paris Close
October 12, 2020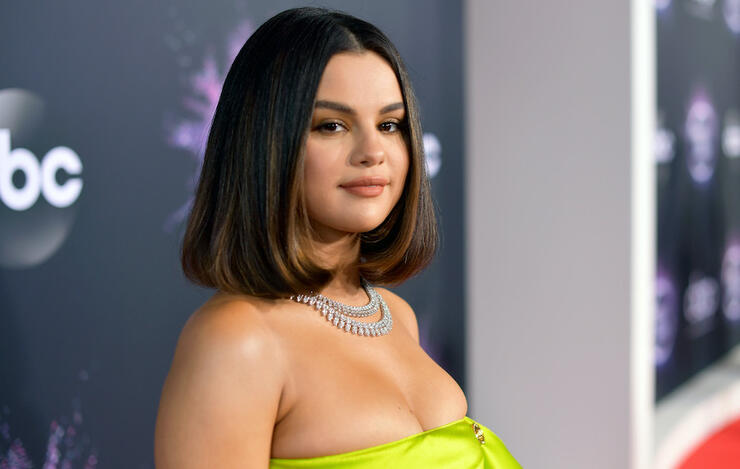 Selena Gomez opened up about her mental health struggles in a new interview.
The singer had a virtual sit-down with Dr. Vivek Murthy for World Mental Health Day (October 10) and spoke candidly about struggling with depression when the pandemic began earlier this year. In the chat, the "Rare" star, who also lives with bipolar disorder, shared how the global health crisis has taken a toll on her mental health and what has helped her rise above her struggles.
"In the beginning, I couldn't deal with it [quarantine] that well. I kind of went into a bit of a depression," she admitted. "And then I started going into a place where I was really writing and being active. And then I guess it just forced me to have that time."
"I've been able to spend time with those quality people a lot more than I ever have. And spending a lot more time with my family, and I almost feel like I've become normalized in this situation that's not normal," said Gomez, recalling how she once came to tears while adjusting to the new normal.
The 28-year-old added: "I mean, my job is a lot of travel, connecting with people, making people happy, and that makes me happy, so it has been a struggle. I think I even posted on my Instagram where I was crying, explaining to all the people who were following me how much I miss them. It's okay [that it's been difficult]."
On how she's managing her mental health these days, Gomez said focusing on "exciting" personal projects like her Rare Beauty cosmetics line has helped her cope.
"I've worked on personal things like a beauty line that has a goal of reaching $100 million in 10 years for mental health," she explained. "And recently, I've been able to go to the studio. So I would say right now, I'm fully coming out again and I just think I had to handle it the way I needed to handle it, and got through it with the right people and doing the right things and doing the right steps to not make me go crazy."