Billie Eilish Responds To Body-Shaming Comment With Uplifting Video
By Regina Star
October 14, 2020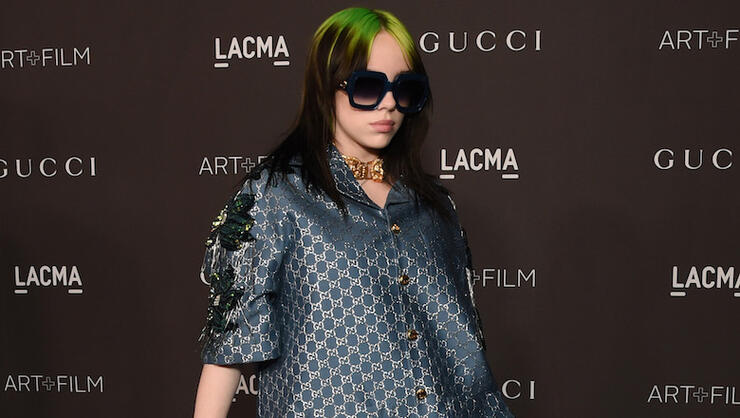 Billie Eilish used her platform to uplift the normalization of real bodies.
The 18-year-old responded to a social media user who had some pretty gross things to say about her body. An account seemingly belonging to a 29-year-old man tweeted an image of the "Bad Guy" singer spotted out in public wearing a tank top and shorts.
"In 10 months Billie Eilish has developed a mid-30's wine mom body," the user captioned the photo, prompting the superstar's fans to rush to her defense.
One fan responded, "Billie Eilish is beautiful! PLEASE, do not body shame her, or anyone for that matter. Body shaming is not 'news' or 'gossip' it's HARMFUL and UNACCEPTABLE."
Another user praised Eilish for embracing her body, adding, "All bodies deserve to be celebrated no matter the shape or size. Kudos to Billie Eilish for being comfortable in her own skin. Suck on that haters."
Eventually, the hubbub drew a response from the "No Time To Die" songbird herself, who took to her Instagram Stories with a video of YouTuber Chizi Duru urging people to stop encouraging unrealistic body standards.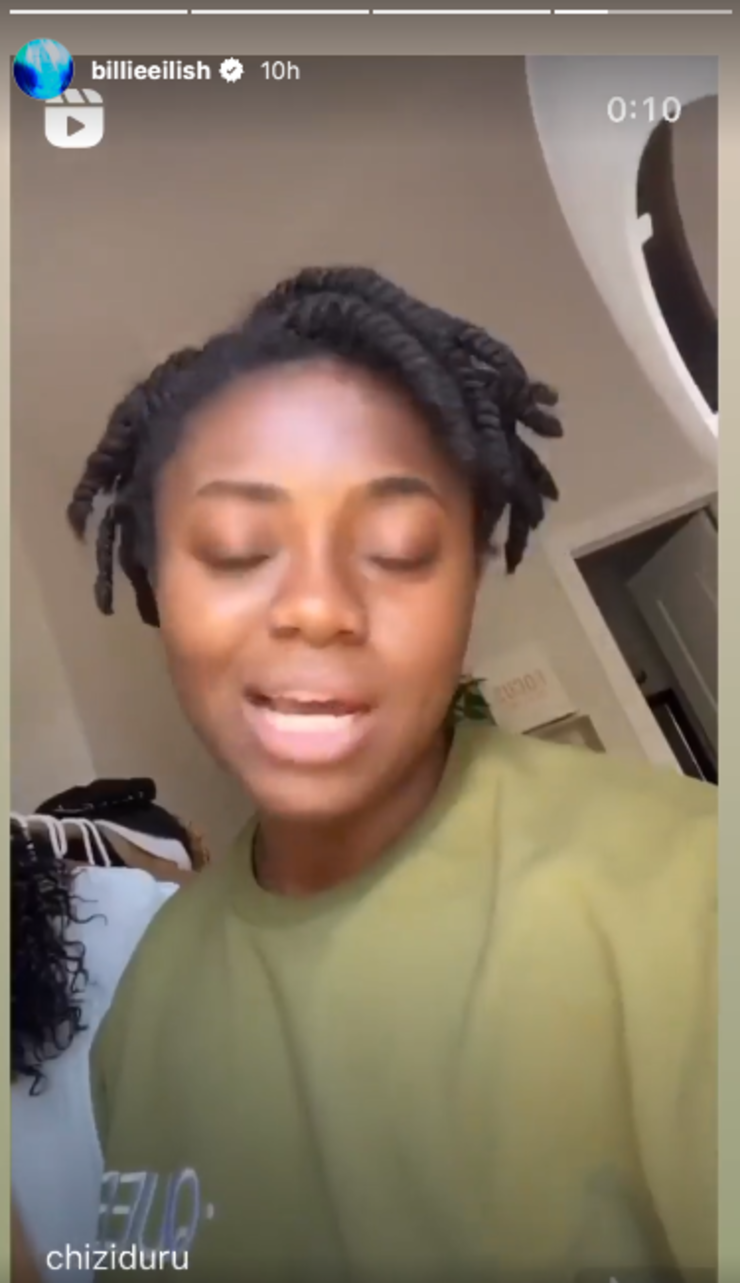 "Y'all gotta start normalizing real bodies, okay," Duru says in the clip. "Not everybody has a wagon behind them, okay? Guts are normal—they're normal. Boobs sag, especially after breastfeeding. Instagram isn't real."
"Instagram has warped a lot of y'all into thinking NORMAL bodies are abnormal. NO," Duru captioned the video, which has been viewed over 3 million times. "Stomach pudge is completely normal. Most boobs SAGGGG. … it's ok!"
This isn't the first time Eilish has pushed back against body shaming. She protested the notion by undressing herself in an intimate monologue on her "Where Do We Go?" concert in March, and previously spoke about being objectified in the public eye.
Photo: Getty Images
Chat About Billie Eilish Responds To Body-Shaming Comment With Uplifting Video