Billie Eilish Wishes People Would Stop Making A Big Deal About Her Body
By Katrina Nattress
September 10, 2019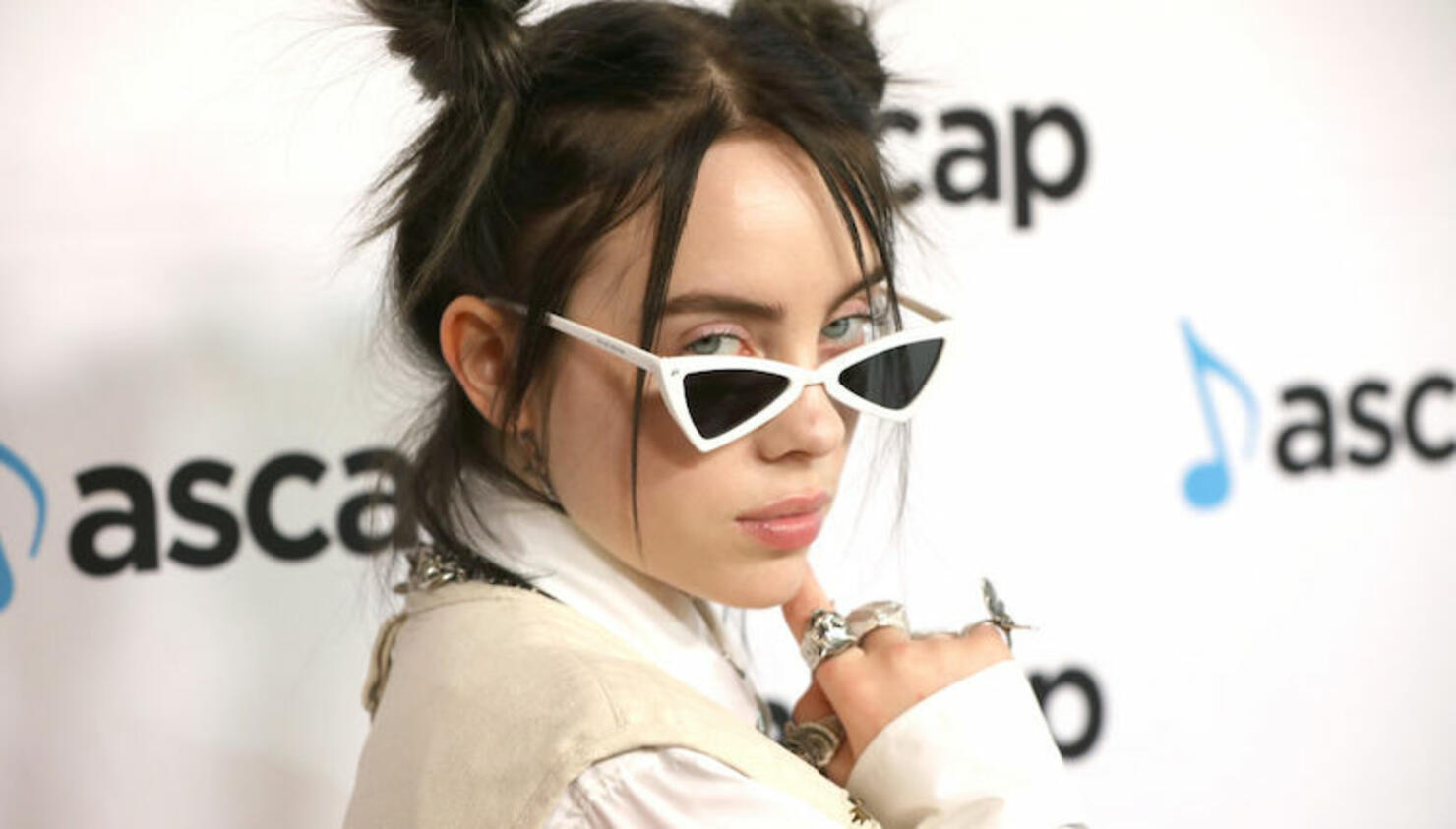 Billie Eilish is known for her baggy, gender neutral style, and though she embraces it there's a deeper reason why she dresses the way she does. During a recent interview with Elle, the anti-pop star aired her frustrations about not being able to wear form-fitting clothes for fear of being sexualized.
"I was born with f**king boobs, bro. I was born with DNA that was gonna give me big-ass boobs," she said. "Someone with smaller boobs could wear a tank top, and I could put on that exact tank top and get slut-shamed because my boobs are big. That is stupid. It's the same shirt!"
She also addressed being objectified on Twitter after a user referred to her as "thick" in response to a rare photo of the singer wearing a tank top. "My boobs were trending on Twitter! At number one! What is that?! Every outlet wrote about my boobs!" she said. "It makes me mad. I have to wear a big shirt for you not to feel uncomfortable about my boobs!"
When she turns 18 in December, Eilish hopes to show off her body more but doubts that will go over well. "I'm gonna be a woman. I wanna show my body. What if I wanna make a video where I wanna look desirable?" she asked. "I know people will say, 'I've lost all respect for her.' I can't win!"
Eilish will be performing at this year's Daytime Stage at the iHeartRadio Music Festival in Las Vegas on September 21st alongside a lineup of incredible rising stars. A lineup of superstars are also set to perform on the main stage at T-Mobile Arena throughout the weekend, and fans across the country can tune in and watch an exclusive live stream of the show via The CW App and CWTV.com. Then, on October 2nd and 3rd, relive all of the epic performances from the weekend during a televised special on The CW Network at 8pm ET/PT. And leading up to the official television special, The CW will also air an hour-long Best Of Special on Sunday, September 29th at 8 p.m. ET/PT.
Photo: Getty Images