LSU-Florida Game Postponed Due To Surge In Positive COVID-19 Tests
By Jason Hall
October 14, 2020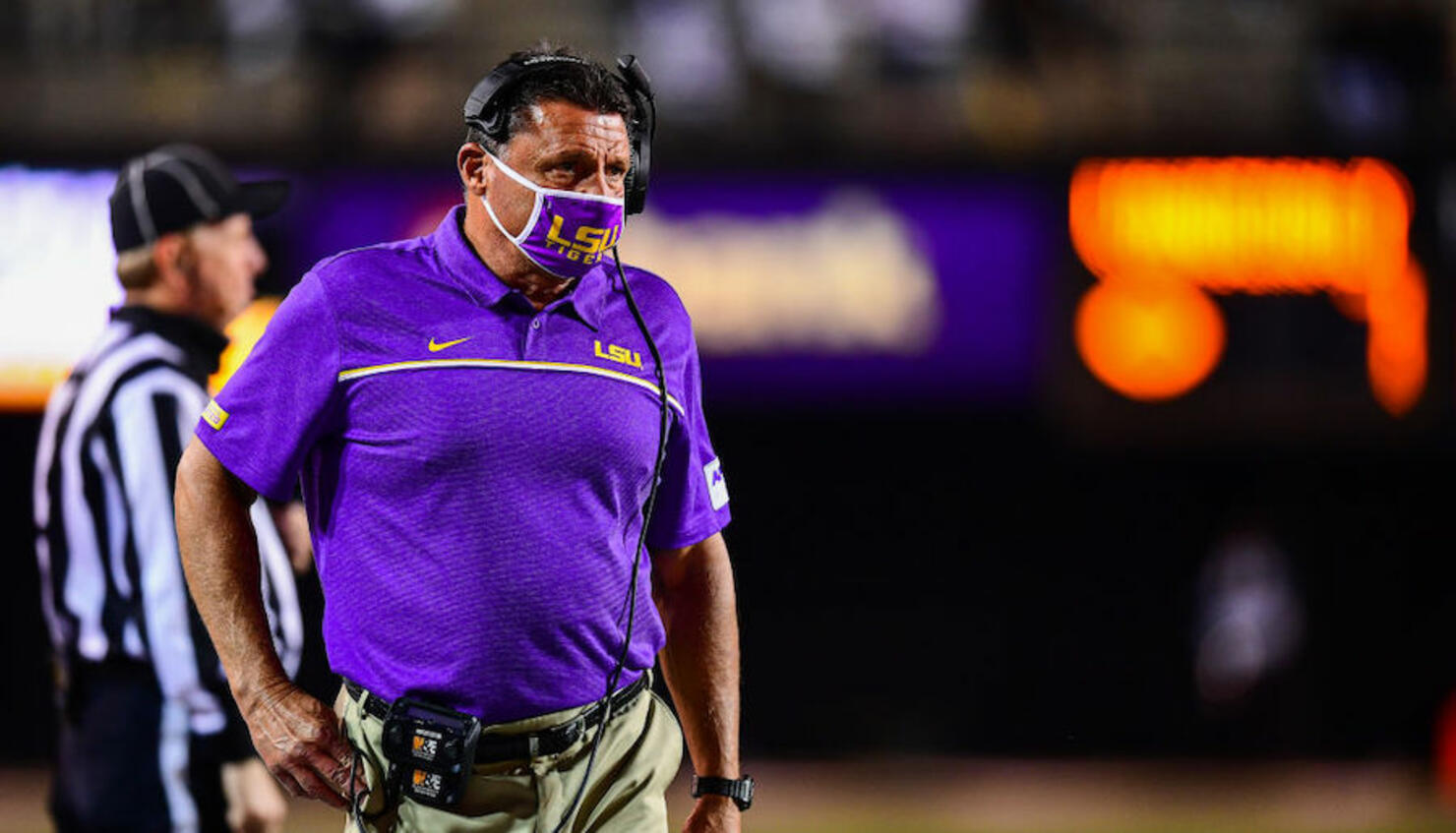 Saturday's game between the Florida Gators and LSU Tigers has been postponed due to a surge in COVID-19 cases among the Florida football program.
The Southeastern Conference confirmed the decision on its official website Wednesday, citing "positive tests and quarantining of individuals with the Florida football program, consistent with Southeastern Conference COVID-19 management requirements." The SEC also confirmed the game would be rescheduled for December 12 at its initial location.
The University of Florida football program paused team activities "out of an abundance of caution" after experiencing "an increase in positive COVID tests among players" on Tuesday afternoon, the athletic department announced on its official website.
Florida reported 18 positive COVID-19 tests among scholarship players and three walk-ons, athletic director Scott Strickland confirmed during his press conference on Wednesday.
The news comes two days after the SEC announced the postponement of the game between Vanderbilt and Missouri initially scheduled for Saturday due to a lack of available scholarship student-athletes brought on by the quarantining of individuals with positive COVID-19 tests and others deemed close contacts, as well as injuries and opt-outs.
Vanderbilt University confirmed the postponement on its official athletics website Monday, noting the decision was "consistent with Southeastern Conference COVID-19 management requirements developed by the SEC's Return to Activity and Medical Guidance Task Force," according to a news release.
The SEC requires a minimum of 53 active scholarship student-athletes to participate.
Photo: Getty Images