On This Day: Former President FDR Opened Keyworth Stadium In 1936
By Kelly Fisher
October 15, 2020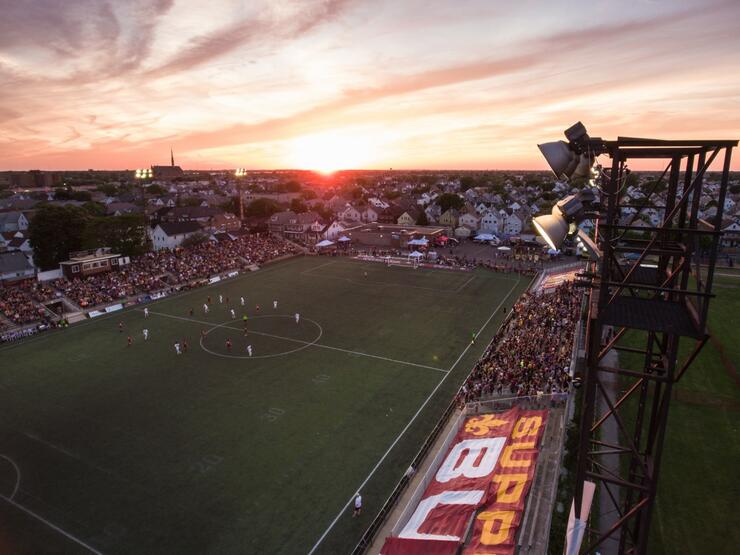 Former President Franklin Delano Roosevelt opened Keyworth Stadium in the Detroit area on this day in 1936.
The Detroit City Football Club tweeted a "happy birthday" to the stadium that has hosted events for more than eight decades.
The stadium in Hamtramck that seats nearly 8,000 opened on October 15, 1936. Roosevelt opened the stadium during his second presidential campaign, making the stadium the first completed Works Progress Administration project in Michigan, according to Detroit City FC.
Sen. John F. Kennedy also spoke at the stadium during his 1960 presidential campaign. But despite historic political figures that have used the stadium as a campaign event venue, it's largely used for sporting events.
Keyworth Stadium is home to Detroit City FC.
The team, established in 2012, moved to its home at Keyworth Stadium from Cass Tech High School following its 2015 season. It raised more than $741,000 from nearly 500 donors — which it announced in February it paid off two years ahead of schedule — to renovate Keyworth Stadium, according to the team.
Detroit City FC was founded by a group of Detroit natives with a club motto: Passion for Our City, Passion for the Game.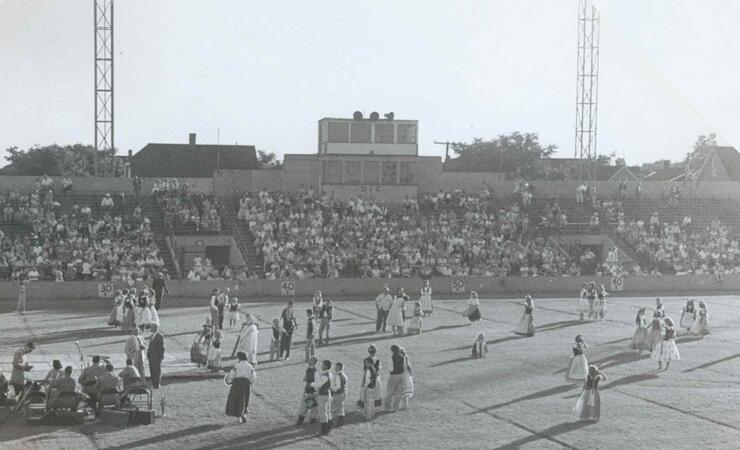 Photos: Detroit City FC, Hamtramck Historical Society
Chat About On This Day: Former President FDR Opened Keyworth Stadium In 1936