Ohio Police Officer Fired For 'Obscene Gesture' To Peaceful BLM Protesters
By Kelly Fisher
October 16, 2020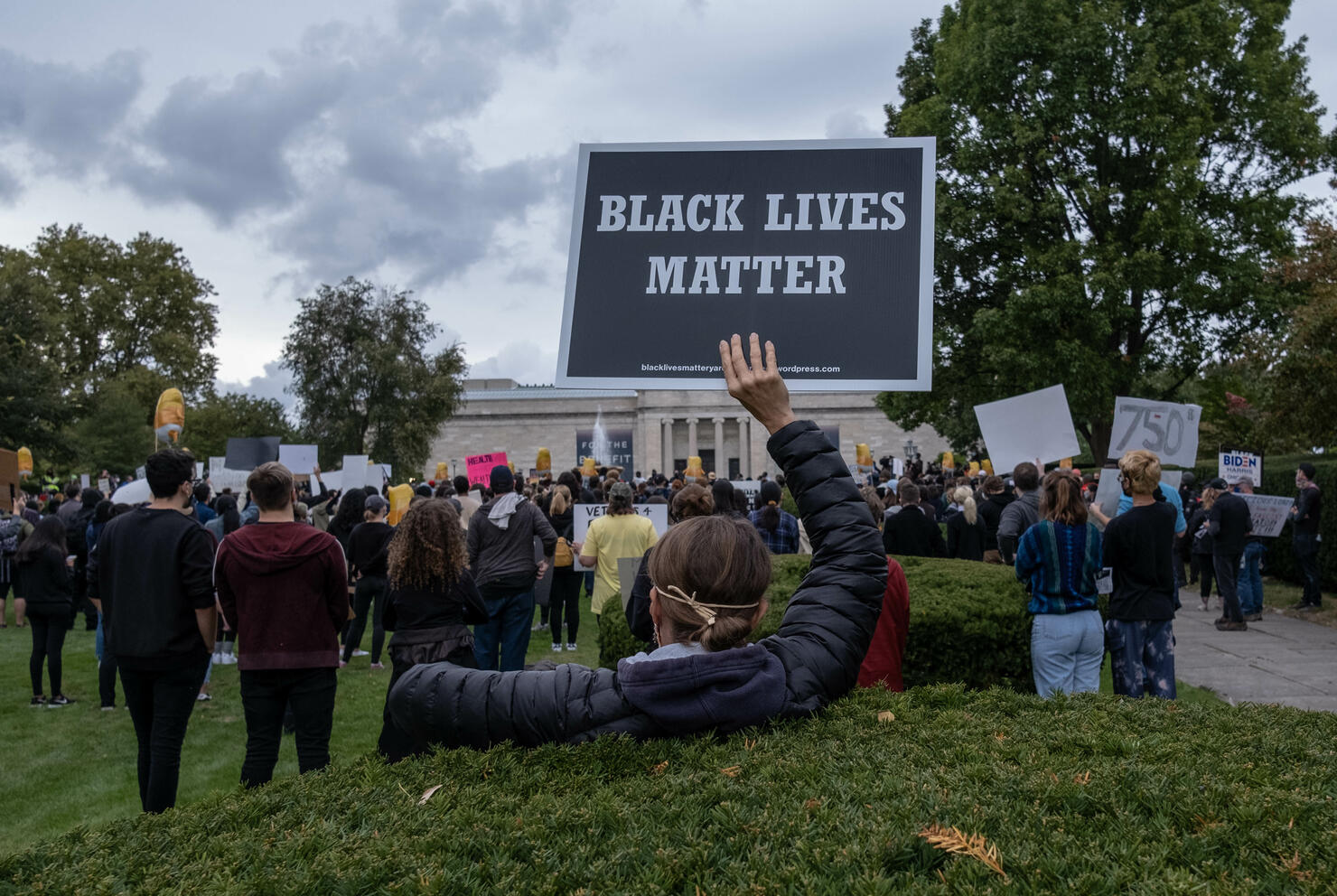 The Shaker Heights police officer who was placed on leave for apparently making "an obscene gesture" to a group of peaceful Black Lives Matter protesters has been fired.
The incident happened September 29, the evening of the presidential debate between President Donald Trump and Democratic challenger Joe Biden in Cleveland.
Shaker Heights Mayor David Weiss confirmed Thursday (October 15) that the officer, whom the Cleveland Scene identified as Cpl. Michael Spuzzillo, was no longer working for the Shaker Heights Police Department after he gave the middle finger from the window of a security vehicle.
"The behavior of this officer violates all that the SHPD stands for including our unwavering commitment to preserving the rights of Black Lives Matter and all demonstrators to peacefully protest," Weiss said in his mayor's report. "I know I speak for City Council, Police Chief (Jeffrey) DeMuth and the many dedicated Shaker Heights police officers when I say that we condemn, in the strongest way possible, any action by a police officer that interferes with or disrespects the rights of citizens to demonstrate peacefully."
Spuzzillo appeared for a pre-disciplinary hearing Wednesday (October 14), per his rights under the Collective Bargaining Agreement with the police officer's union, Weiss explained in his report. The decision "regarding appropriate discipline" reached after the hearing resulted in Spuzzillo's immediate termination.
Cleveland.com reporter Robin Goist captured the "obscene gesture" in a video she tweeted, along with a still shot focused on the finger, that evening.
The allegations of the "obscene" hand gesture prompted an investigation by the police department, which placed Spuzzillo on administrative leave.
"The Shaker Heights Police Department unequivocally supports the right of Black Lives Matter and all demonstrators to peacefully protest," reads a September 30 news release, the day after the incident. "We explicitly condemn any action by a police officer that interferes with or disrespects the rights of citizens to demonstrate...We recognize that behavior such as this damages relationships that we have worked hard to build. We are committed to a police force that protects and represents all people and treats them fairly, and with dignity and respect."