Saints, Pelicans Owner Gayle Benson Victim Of Attempted Carjacking In NOLA
By Jason Hall
October 16, 2020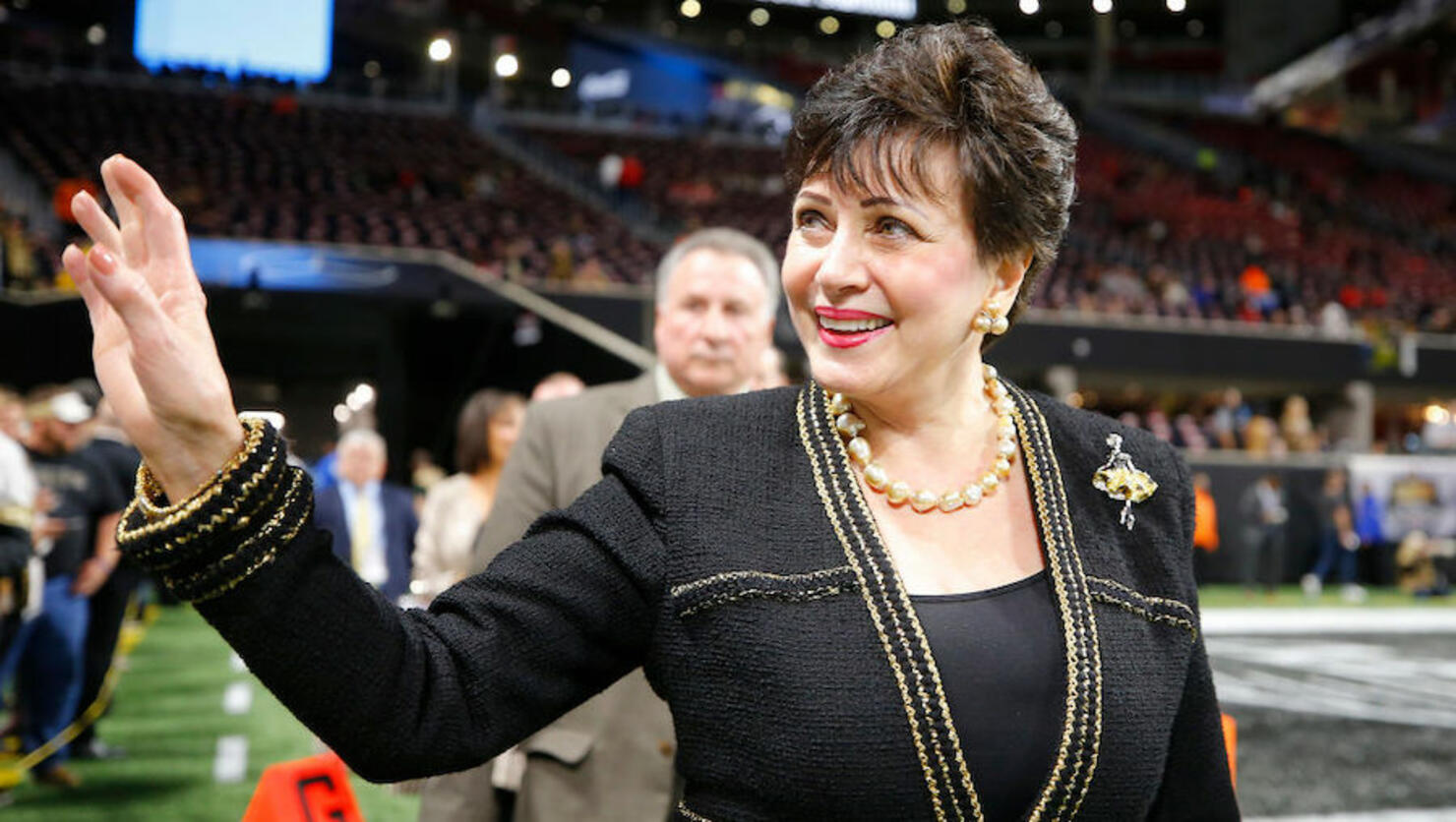 New Orleans Saints and Pelicans owner Gayle Benson was reportedly the victim of an attempted carjacking over the past weekend.
The New Orleans Police Department is investigating an incident in which Benson was identified as the victim of an attempted vehicle theft on South Claiborne Avenue on Saturday, WDSU reports. Police said Benson was sitting in her vehicle when a truck, described as a white Nissan Titan, parked directly beside her vehicle.
An individual exited the Nissan Titan and entered Benson's vehicle, which led to Benson ordering the man to exit her vehicle, according to NOPD via WDSU. The suspect exited Benson's vehicle, re-entered the Nissan Titan and fled the scene.
NODP senior vice president of communications Greg Bensel issued the following statement regarding the case to WDSU:
"I can confirm that an incident did occur in Orleans Parish involving Mrs. Benson while she was in her vehicle.
"While she was very shaken at the time, she was unharmed and is doing fine. She wanted to send her sincere gratitude to the men and women of the New Orleans Police Department that responded so quickly and professionally.
"We cannot comment further as this is an active investigation."
Benson, the widow of late former Saints and Pelicans owner Tom Benson, became the first majority shareholder of the voting stock in both an NFL and NBA franchise following her husband's death in 2018.
Anyone with information regarding the incident is asked to contact the Second District at (504)-822-1111 and toll-free at 1-877-903-7867.
Photo: Getty Images