New Orleans Saints Won't Relocate Chargers Game Amid Hurricane Delta
By Jason Hall
October 8, 2020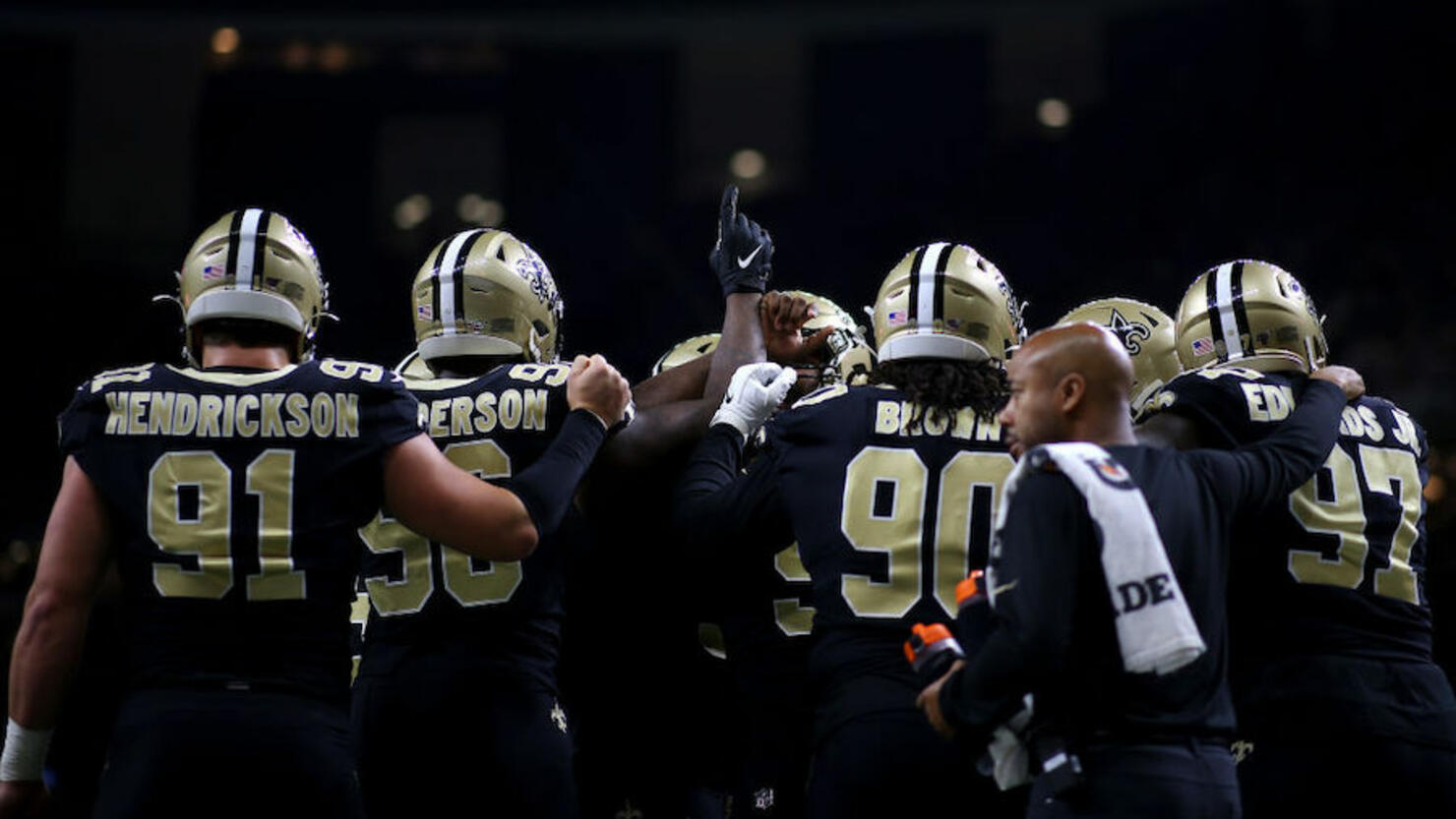 The New Orleans Saints will be playing Monday's game against the Los Angeles Chargers at the Mercedes-Benz Superdome as initially scheduled amid concerns over Hurricane Delta's expected path through the city of New Orleans.
USA Today reports the team will remain in New Orleans and a request to host more than 750 individuals, or 25% capacity, at the game was denied by Mayor Latoya Cantrell. Delta is expected to be out of New Orleans by the time the visiting Chargers arrive on Sunday.
The decision comes one day after reports indicated the Saints were considering moving their Monday night game to a different location amid the threat from Hurricane Delta's expected path through New Orleans.
Sources told Jeff Duncan of the Athletic (subscription needed) the Saints were considering evacuating on Thursday and had discussed a contingency plan with the NFL to move their game against the Los Angeles Chargers to a different location, with the franchise reportedly favoring Lucas Oil Stadium in Indianapolis.
The Saints had previously relocated to Indianapolis during a portion of training camp practices in 2008 when Hurricane Gustav moved through in New Orleans, WDSU reports. The Athletic reports Saints leadership prefers Indianapolis as a replacement destination given the familiarity with the city, which hosts the NFL Draft Combine annually.
An NFL source told WDSU the franchise would continue to monitor Delta on Wednesday before announcing an official decision, which was, at the time, expected later in the day or early Thursday.
Delta already made landfall in Mexico's Yucatan Peninsula as a Category 2 hurricane Wednesday morning with estimated winds up to 110 MPH. The storm is expected to touch down in Louisiana on Friday night, according to National Hurricane Center forecasts.
Governor John Bel Edwards declared a state of emergency for Louisiana on Tuesday afternoon ahead of Hurricane Delta's projected landfall.
Gov. Edwards said the storm is projected to weaken "a bit," but could be a Category 3 storm by the time it makes landfall in Louisiana. He noted expected "significant impacts" included wind, rain and storm surge.
"Hurricane Delta is an incredibly dangerous storm that will bring heavy winds, rain and life threatening flooding and storm surge to coastal Louisiana," Edwards said in a statement via the Advocate.
"Everyone in South Louisiana should pay close attention to the weather in the coming days and heed the advice and directions of their local officials. Now is the time to make preparations for Delta's impacts. All of Louisiana's coast is in the tracking cone, and we are well aware that impacts can be felt outside of the track."
Hurricane Delta's projected path comes just over a month after Hurricane Laura struck a large portion of southwest Louisiana, including Lake Charles, the Advocate reports.
Photo: Getty Images