The Lumineers Champion Independent Venues Ahead Of Save Our Stages Fest
By Katrina Nattress
October 17, 2020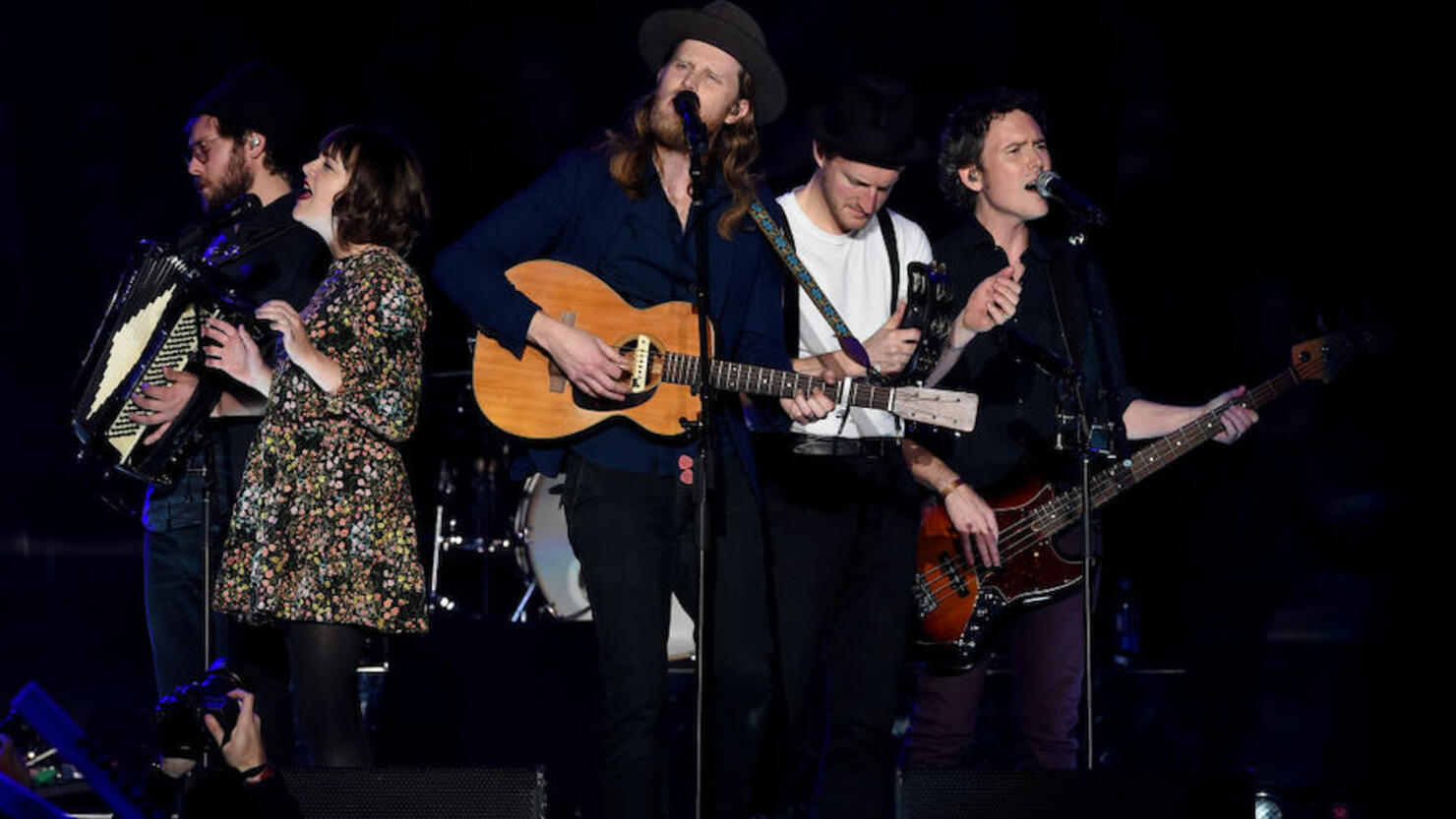 The National Independent Venue Association (NIVA)'s Save Our Stages Fest (#SOSFEST) kicks off today (October 16) and features 35 of the biggest names in music performing live from 25 small music venues across the country. The Lumineers are set to play Sunday (October 18) evening in their home state of Colorado's Boulder Theater, and shared some live footage from a 2012 show at Los Angeles' Hotel Cafe (one of the other featured venues) on Instagram to champion the importance these types of clubs have on the music industry.
"These venues matter," frontman Wesley Schultz wrote alongside the video. "It's a place where you can see world class talent and music up close. It's a place that has a rich history and you can feel the ghosts in the room. It brings a whole different level of substance in the room when the venue is correct. When it feels like it's an eternal place of music. These venues are also a breeding ground for artists - a place where they may develop and grow a following that exceeds the capacity - and they may move on to bigger spaces. But just watch, they always come back and play these because the intimacy is unmatched. The proximity to fans and the connection that happens in these independent venues - you can't get that from a Hard Rock Cafe."
#SOSFEST takes place October 16-18 and can be streamed via NIVA's YouTube channel. Though the livestream is free, viewers are encouraged to donate money to the Emergency Relief Fund, which was created to help independent music venues survive the COVID-19 pandemic.
See The Lumineers' post below.